Supporters of a woman sentenced to prison for participating in attacks on neo-Nazis and other extremists have clashed with police in the German city of Leipzig, leaving 50 officers and a number of protesters injured.
A planned demonstration on Saturday by backers of 28-year-old Lina E, whose full name was not released because of privacy rules, was banned by city officials, but police said around 1,500 protesters still showed up.
What started out as a largely peaceful rally eventually led to clashes between protesters and police, in which some demonstrators threw stones, bottles and fireworks as officers attempted to clear areas of the city.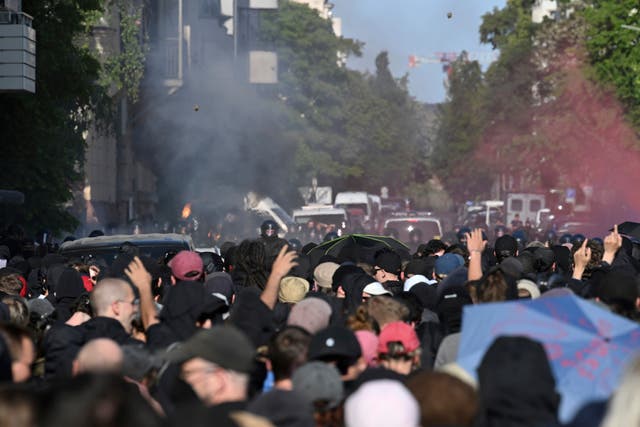 Leipzig police chief Rene Demmler said on Sunday that 50 officers and an unknown number of protesters had been injured, according to German news agency dpa.
Authorities are investigating individuals for serious disturbance of the peace and attacking police. Around 30 people were arrested, Mr Demmler said, and another 40 to 50 were detained and released by Sunday afternoon.
German interior minister Nancy Faeser denounced some protesters' violent actions and wished the injured officers a speedy recovery.
"Nothing justifies the senseless violence of left-wing extremist chaos and rioters," she said. "Anyone who throws stones, bottles or incendiary devices at police officers must be held accountable."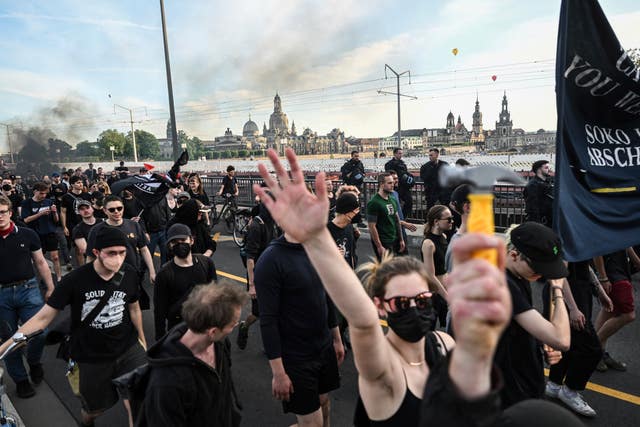 Some politicians criticised the police approach to the protesters, saying it was unnecessarily aggressive.
Albrecht Pallas, with the centre-left Social Democrats in Saxony's regional legislature, condemned the "provocative approach", according to dpa, adding that the huge police presence and the response to smaller scuffles "had an escalating effect, which mostly affected uninvolved bystanders".
The protests came after a Dresden state court convicted Lina E on Wednesday of membership in a criminal organisation and serious bodily harm. She was sentenced to five years and three months in prison.
Several hours later, the court said she had been released under unspecified conditions after having spent about two and half years in custody before the verdict.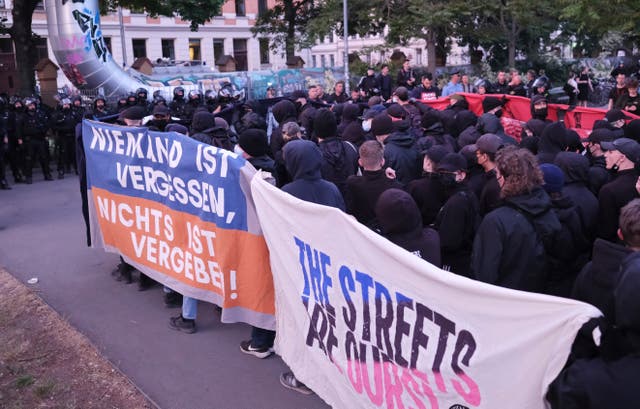 Prosecutors accused the student of "militant extreme-left ideology" and conceiving the idea of attacks on far-right individuals in Leipzig and nearby towns.
Three men are alleged to have joined her by the end of 2019. The court in Dresden sentenced them to between 27 months and 39 months in prison.
The protests in Leipzig followed similar demonstrations there and in other cities around Germany, including Berlin, Bremen and Hamburg, in the days after the verdict.
Another protest, which has also been banned by the city, was announced for Sunday evening.