New Zealand police have filed five murder charges against the man they say lit a deadly fire at a Wellington hostel two weeks ago.
Police had earlier filed arson charges against the 48-year-old, accusing him of setting fire to a couch and to the hostel itself.
He has remained in jail since his arrest two days after the blaze.
More than 100 people were staying at the four-storey Loafers Lodge hostel when flames tore through the building just after midnight on May 16.
Some people fled in their pyjamas, while others were rescued by firefighters from the roof or jumped from windows.
The fire caused parts of the roof and a floor to collapse in a pile of debris.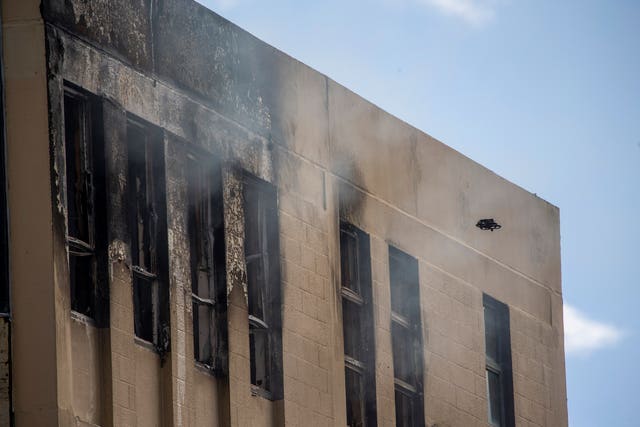 Emergency officials said the building had no fire sprinklers, which are not required in many older buildings.
New Zealand politicians say they are reviewing building regulations to see if they need changing.
Among the five men who died in the fire was 67-year-old Mike Wahrlich, a street performer widely known in Wellington as Mike the Juggler.
A judge has granted the defendant temporary name suppression, a routine practice in the New Zealand legal system.
He has yet to enter a plea on the arson charges, which carry a maximum penalty of 14 years in prison.
If found guilty on the murder charges, the man will face life imprisonment.
During his first court appearance on May 19, the man tried to fire his lawyer, who later confirmed that the man remained his client.
Inspector Dion Bennett said police finished their examination of the burned-out hostel on Thursday and were handing the scene back to fire authorities.
"Police would like to acknowledge the residents of Wellington who have been affected by this tragedy, and we hope that today's upgraded charges will be welcomed," Mr Bennett said in a statement.