Australia's most decorated living war veteran unlawfully killed prisoners and committed other war crimes in Afghanistan, a judge has ruled.
Claims by Victoria Cross recipient Ben Roberts-Smith that he was defamed by the media have been dismissed.
Federal Court judge Anthony Besanko on Thursday ruled articles published in 2018 about a number of war crimes committed by Mr Roberts-Smith, a former Special Air Service Regiment (SASR) corporal who now is a media company executive, were substantially true.
Mr Besanko concluded Mr Roberts-Smith, a judge's son, "broke the moral and legal rules of military engagement" and disgraced Australia through his conduct.
One of the proven allegations was that Mr Roberts-Smith, who was also awarded the Medal of Gallantry for his Afghan war service, killed a prisoner who had a prosthetic leg by firing a machine gun into the man's back in 2009.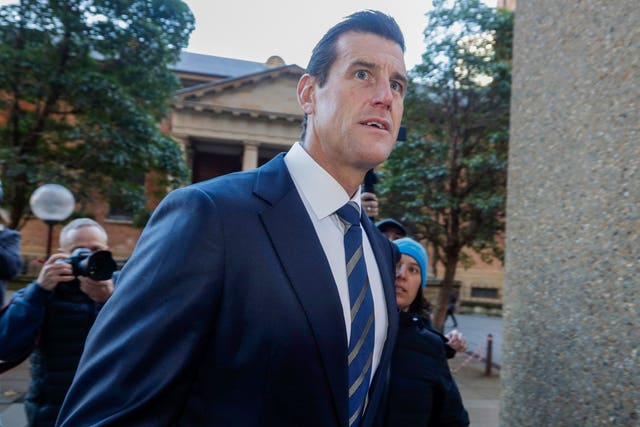 He kept the man's prosthetic as a novelty beer drinking vessel.
Another accusation was that Mr Roberts-Smith kicked an unarmed, handcuffed farmer off a cliff into a riverbed where an SASR colleague shot him dead in 2012.
On another occasion, Mr Roberts-Smith pressured a "newly deployed and inexperienced" soldier to kill an elderly, unarmed Afghan to "blood the rookie", the court found.
Accusations that Mr Roberts-Smith, who is 6ft7, bullied and attacked Afghan civilians were also found to be true.
Two of six unlawful killings Mr Roberts-Smith was accused of involvement in were not proven to the civil court standard of balance of probability, the judge found.
Reports of domestic violence allegedly committed by Mr Roberts-Smith were found to be unproven and defamatory, though the judge ruled this would not have further damaged the veteran's reputation.
Had such war crime allegations been made in a criminal court, they would have had to be proven to a higher standard of beyond reasonable doubt.
Mr Roberts-Smith, 44, denied any wrongdoing.
His lawyers blamed "corrosive jealousy" by "bitter people" within the SASR who ran a "poisonous campaign against him".
The veteran, who met the late Queen at Buckingham Palace in 2011, made claims of defamation against The Sydney Morning Herald, The Age and The Canberra Times over their articles.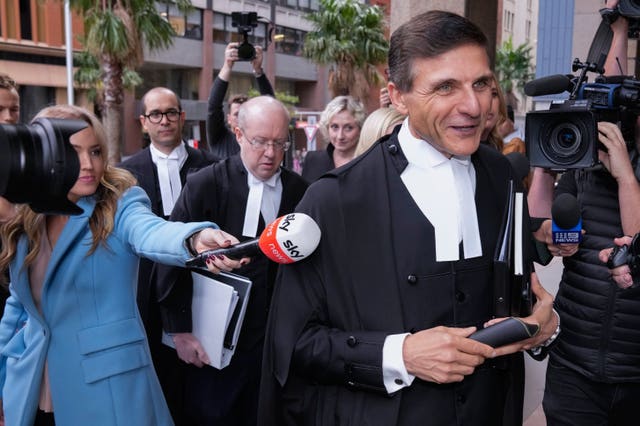 Nick McKenzie, one of the reporters responsible for the contentious articles, praised the SASR veterans who gave evidence against the national hero.
"Today is a day of justice. It's a day of justice for those brave men of the SAS who stood up and told the truth about who Ben Roberts-Smith is – a war criminal, a bully and a liar," Mr McKenzie told reporters outside the court.
He added: "Australia should be proud of those men in the SAS. They are the majority in the SAS and they stood up for what was right and they have been vindicated."
Mr Roberts-Smith's lawyer Arthur Moses asked for 42 days to consider lodging an appeal to the Full Bench of the Federal Court.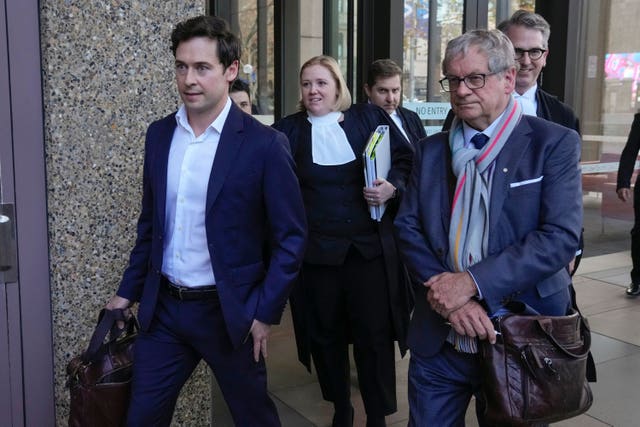 Mr Roberts-Smith's legal costs have been underwritten by billionaire Kerry Stokes, executive chairman of Seven West Media where the veteran works.
Mr Roberts-Smith is one of several Australian military personnel being investigated by police for alleged war crimes in Afghanistan.
The first criminal charge for an alleged illegal killing in Afghanistan was made in March.
Former SASR trooper Oliver Schulz was charged with the war crime of murder after the death of an Afghan who was shot in 2012 in a wheat field in Uruzgan province.