Typhoon Mawar appears to be losing force as it heads for Japan's Okinawa Islands, where the United States maintains a significant military presence, after largely skirting Taiwan and the Philippines.
After tearing across Guam last week, Mawar passed by Taiwan on Tuesday with sustained winds of 96mph and gusts of up to 118mph, sending high waves crashing on the island's east coast.
In the Philippines, authorities said heavy rains are expected to continue in the country's north until at least Thursday and warned of flooding, possible landslides and gale-force winds before the typhoon exits the country's area of responsibility.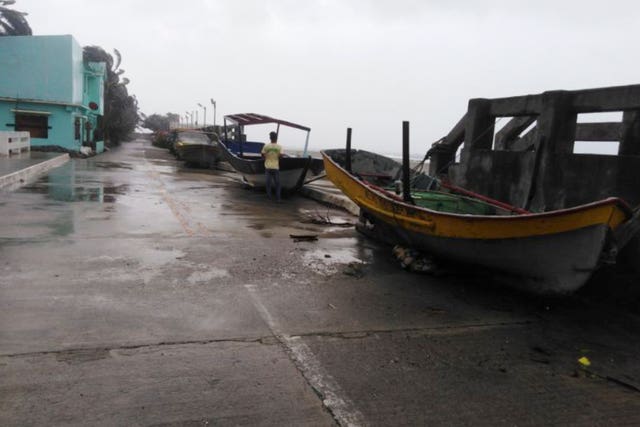 As it turns toward the Japanese islands of Okinawa, Philippine meteorological authorities said Mawar's strength had dropped with sustained winds now of 75mph and gusts of up to 93mph.
Mawar is expected to gradually pick up speed but steadily weaken and may be downgraded to a tropical storm by the time it is predicted to hit the area on Friday, Philippine forecasters said.
Residents on Japan's southern Sakishima Island chain, which includes the Okinawa Islands, were already preparing for the approaching typhoon when a warning siren woke them up on Wednesday to alert them of a North Korean rocket launch.
Officials urged people to stay indoors or take shelter underground in case of falling debris.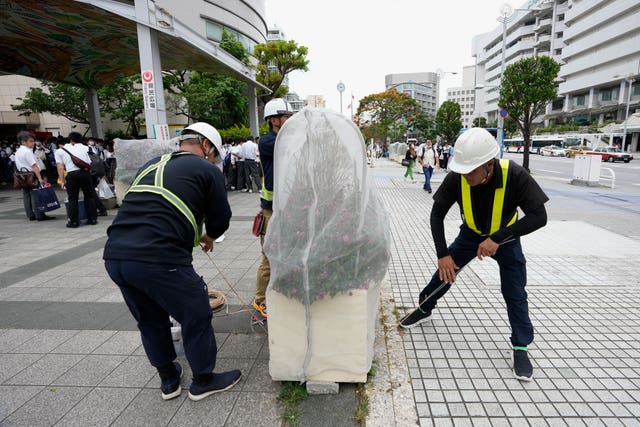 The rocket failed and did not come anywhere near Japan, but residents already anxious about the typhoon said it had added to their stress.
Japan had deployed a number of PAC-3 land-to-air interceptors on southern islands ahead of the launch, but some of them were kept on base instead of being set up at intended locations due to safety precautions ahead of the typhoon.
The US military, which has some 20,000 troops stationed on multiple facilities on Okinawa, will take preparatory action as the storm draws closer, depending upon need, said Capt Brett Dornhege-Lazaroff, a spokesman for the 3rd Marine Expeditionary Force on Okinawa.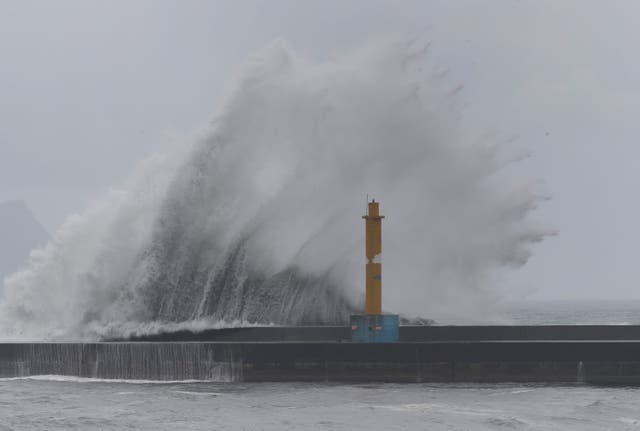 "Our installations are tracking the storm closely," he said.
At the moment, it seems that Mawar will not make landfall on the main Okinawa island, home to the capital of Naha and where most of the US forces are based, according to Japan's meteorological agency.
Mawar lashed Guam last week, becoming the strongest typhoon to hit the US Pacific territory in more than two decades, overturning cars, tearing off roofs and knocking out power.