China's industry minister has met Tesla CEO Elon Musk to discuss the development of electric and "intelligent networked" vehicles, officials in Beijing said.
Mr Musk joined a series of CEOs from global companies including Apple who have met Chinese cabinet officials this year following the lifting of anti-virus controls.
The ruling Communist Party is trying to revive investor interest in China's slowing economy and reassure companies which have been rattled by anti-monopoly and data-security crackdowns, raids on consulting firms, US-Chinese political tension and pressure to align their plans with the ruling party's economic development goals.
Industry minister Jin Zhuanglong and Mr Musk "exchanged views on the development of new energy vehicles and intelligent networked vehicles", China's ministry of industry and information technology said on its website.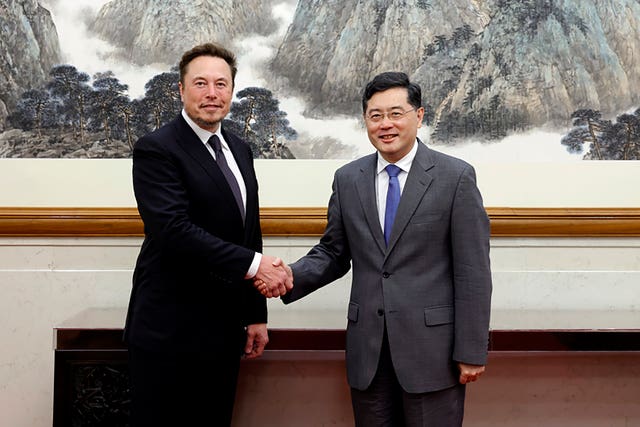 China accounts for half of all global electric vehicle sales and is the site of Tesla's first factory outside the United States.
On Tuesday, foreign minister Qin Gang told Mr Musk that China will "unswervingly promote high-level opening up" and create a "market-oriented, law-based and internationalised business environment", according to a government statement.
"China's development is an opportunity for the world," the statement added.
Li Qiang, China's premier, delivered a similar message of reassurance in meetings in March with CEOs Tim Cook of Apple, Albert Bourla of Pfizer, Jakob Stausholm of Rio Tinto and Toshiaki Higashihara of Hitachi.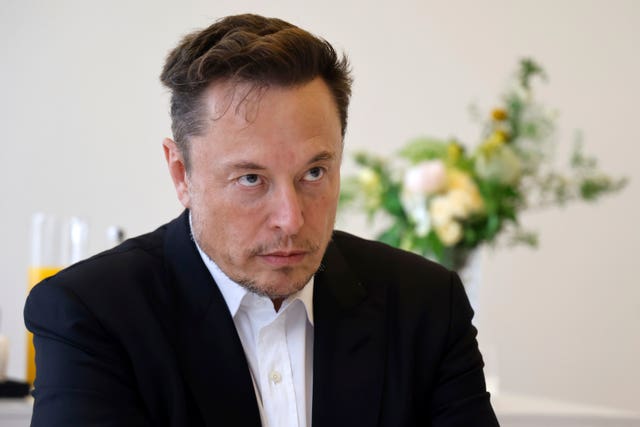 Foreign minister Mr Qin told Mr Musk that China's EV market "has broad prospects for development", according to the ministry statement.
Tesla opened the first wholly foreign-owned vehicle factory in China in 2019 after Beijing eased ownership restrictions to increase competition and speed up industry development.
The Chinese statement cited Mr Musk as saying Tesla was willing to expand its business in China and "opposes decoupling" – a reference to fears the world may split into multiple markets with incompatible products.
Mr Musk is also the majority owner of social media platform Twitter, access to which is blocked in China by the ruling party's internet filters.