Florida governor Ron DeSantis kicked off a multistate campaign blitz aimed at establishing himself as the Republican Party's leading next-generation culture warrior while bolstering his place as Donald Trump's chief rival.
In a fiery speech in Iowa during his first campaign event for the 2024 GOP nomination on Tuesday, he called American decline avoidable and offered himself as its alternative.
"Our country is going in the wrong direction. We can see it and we can feel it," Mr DeSantis told about 500 people in a evangelical Christian church auditorium in suburban Des Moines plastered with red, white and blue signs proclaiming a "Great American Comeback."
Hundreds more watched from an overflow room.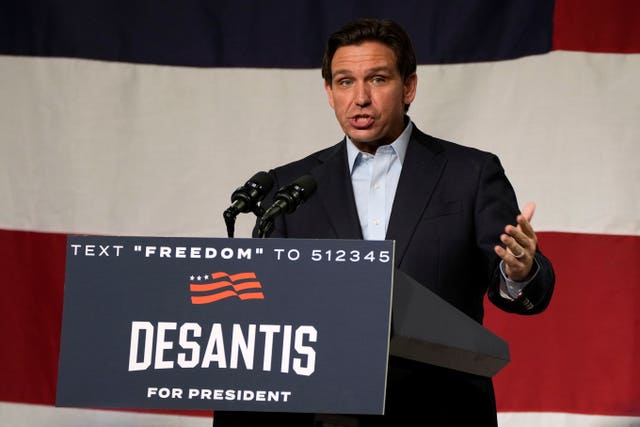 While Mr DeSantis jabbed at Mr Trump indirectly during his hour-long speech, he pointedly critiqued the former president while talking to reporters and a small audience afterward.
Mr DeSantis lashed out at Mr Trump's suggestion that New York's pandemic response was better than Florida's, calling it "detached from reality".
"That criticism is ridiculous," Mr DeSantis said. "But it is an indication that the former president would double down on his lockdowns."
Stepping back, Mr DeSantis also noted that he never attacked Mr Trump publicly while the latter was president.
"When we disagreed, I never bashed him publicly because he was taking all this incoming from the media, the left, and even some Republicans. And the whole collusion was a total farce. And he was treated very, very poorly. And that bothered me, and it still bothers me to be honest.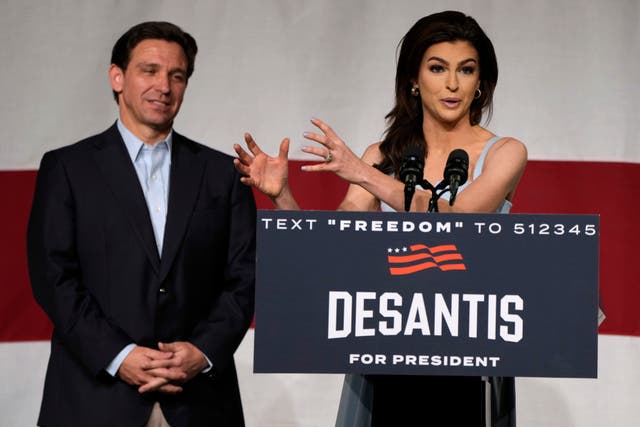 "So, I never really would air those disagreements," Mr DeSantis added.
"Well, now he's attacking me over some of these disagreements, but I think he's doing it in a way that the voters are going to side with me."
Mr Trump, who was already scheduled to be in Iowa on Thursday, added a couple of stops in the state to his schedule for Wednesday, ensuring he would overlap with the Florida governor for a time.
He will tape a radio appearance in Des Moines before attending a GOP legislative dinner.
Mr DeSantis' appearance came six days after a stumbling online announcement that raised questions about his readiness for the national stage.
Beyond the glitchy launch, Mr DeSantis opens his campaign looking up at Trump in the polls amid persistent questions about the Florida governor's ability to connect with voters in person.
The Tuesday evening stop at Eternity Church in Clive was a conspicuous nod to the evangelical Christians who wield outsize sway in Iowa's Republican presidential caucuses.
He met with a handful of influential evangelical pastors before the suburban event, as he has during previous Iowa visits.
But the church event was an opportunity to meet the newly declared candidate just as he has been stepping up his criticism of Mr Trump, who maintains a base of support in Iowa and remains the heavy favourite eight months before the first votes are cast.