Biden calls family of reporter detained as spy in Russia
The US President made the call as he flew to Belfast to start a four-day trip to Northern Ireland and Ireland.
US President Joe Biden has spoken to the parents of Wall Street Journal reporter Evan Gershkovich – nearly two weeks after the Moscow-based journalist was detained in Russia and charged with espionage.
Mr Biden made the call on Tuesday as he flew to Belfast to start a four-day trip to Northern Ireland and Ireland.
The call happened a day after Mr Biden's administration formally declared the reporter has been "wrongfully detained".
The designation elevates Mr Gershkovich's case for the US government and means a particular State Department office will take the lead on seeking his release.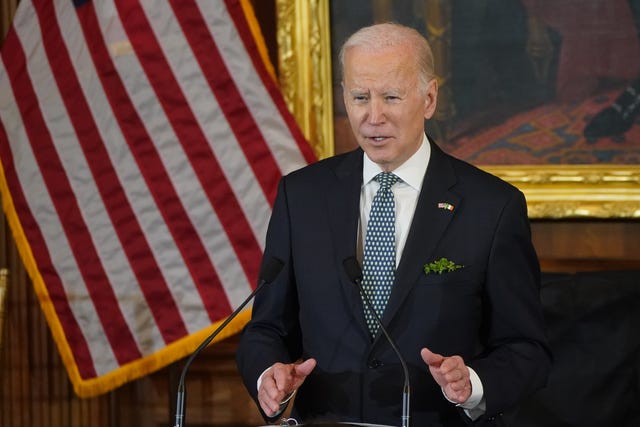 Before departing Washington on Tuesday, Mr Biden again condemned the journalist's detention.
Both the US government and Wall Street Journal have vehemently denied the Russian accusation that Mr Gershkovich is a spy.
"We're making it real clear that it's totally illegal what's happening, and we declared it so," Mr Biden said.
"It changes the dynamic."
White House press secretary Karine Jean-Pierre told reporters after the call that Mr Biden "felt it was really important to connect with Evan's family, his parents".
She said Mr Gershkovich, 31, has been "top of mind" for the president.
White House National Security Council spokesman John Kirby said the Russian government has yet to grant US consular access to Mr Gershkovich.
"It's not for lack of trying," Mr Kirby said, adding that the State Department has been seeking access "ever since the moment we found out that he was detained".
Russian authorities arrested Mr Gershkovich in Yekaterinburg, Russia's fourth-largest city, on March 29.
He is the first US correspondent since the Cold War to be detained for alleged spying.