First funeral held for victim of Nashville school shooting
The nine-year-old victim has been remembered as a 'shining light'.
The first funeral has taken place for one of the six victims of Monday's school shooting in Nashville.
Before nine-year-old  Evelyn Dieckhaus' funeral at the Woodmont Christian Church in Nashville's Green Hills neighbourhood, senior minister Rev Clay Stauffer said: "She was a shining light. She was radiant.
"I think our challenge is to take her light and keep spreading it to a world that has so much darkness and pain.
"We'll celebrate her life this afternoon and then we'll continue to show up and to be there to love and support the family."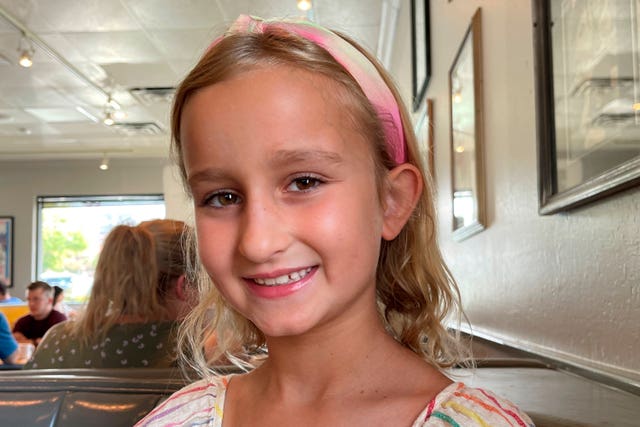 Evelyn – one of three nine-year-old pupils killed at The Covenant School along with three members of staff – was remembered as a girl who loved art, music, animals and snuggling with her older sister on the couch.
The church is a couple of miles from where authorities say a 28-year-old former pupil killed six people before being shot and killed by police.
It is across the street from the Woodmont Baptist Church, which served as the reunification point for children and their parents after the attack.
Many of the women and girls wore pink dresses to honor the grieving family's request to dress in pink and green "in tribute to Evelyn's light and love of colour".
The other two children killed in the attack were Hallie Scruggs and William Kinney, along with the 60-year-old head of the school Katherine Koonce, 61-year-old custodian Mike Hill and substitute teacher Cynthia Peak, 61.