Former US president Donald Trump has returned to Facebook after a more than two-year ban.
"I'M BACK!" Mr Trump posted on the site weeks after his personal account was reactivated. He also shared an old video clip in which he said: "Sorry to keep you waiting. Complicated business."
Mr Trump posted the same clip on YouTube, which announced on Friday that it, too, was welcoming him back.
Facebook parent company Meta had said in January that it would be restoring Mr Trump 's personal account in the coming weeks, ending the suspension it imposed in the wake of the January 6 insurrection, when Mr Trump's supporters violently stormed the US Capitol in a bid to halt the peaceful transition of power.
His access was restored to Facebook and Instagram on February 9, the company confirmed.
"The public should be able to hear what their politicians are saying — the good, the bad and the ugly — so that they can make informed choices at the ballot box," Nick Clegg, Meta's vice president of global affairs, wrote at the time.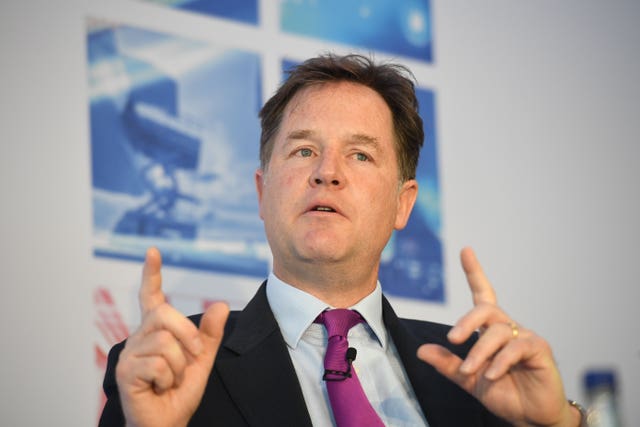 The company also said it would be adding "new guardrails" to ensure there are no "repeat offenders" who violate its rules, even if they are political candidates or world leaders.
Facebook, the world's largest social media site, had been both a publicity tool and a crucial source of fundraising revenue for both of Mr Trump's previous campaigns.
YouTube, in a tweet, announced earlier on Friday that "starting today, the Donald J Trump channel is no longer restricted and can upload new content".
"We carefully evaluated the continued risk of real-world violence, while balancing the chance for voters to hear equally from major national candidates in the run up to an election," it said.
Twitter also reinstated Trump's account last year after Elon Musk took over the company, but the former president has so far chosen not to tweet.
Instead, he has been posting frequently on his own Truth Social site, which he launched after the suspensions.
Mr Trump will be holding the first rally of his 2024 campaign later this month in Waco, Texas.
The rally will be held the evening of March 25 in a Republican state where he has a large following.
Mr Trump spent the first months of his campaign mostly confined to his Mar-a-Lago club in Florida, but has begun to make visits to early-voting states. On Monday, he took his first trip to Iowa, which will hold the Republican Party's first nominating contest.