Remember The Titans screenwriter Gregory Allen Howard dies aged 70
Howard also wrote the Muhammad Ali biopic, starring Will Smith.
Screenwriter Gregory Allen Howard, who skilfully adapted stories of historical black figures in Remember The Titans, starring Denzel Washington, Ali with Will Smith, and Harriet with Cynthia Erivo, has died at the age of 70.
Howard died on Friday at his home in Miami after a brief illness, according to a statement from publicist Jeff Sanderson.
Howard was the first black screenwriter to write a drama that made 100 million US dollars at the box office when Remember The Titans crossed that milestone in 2000.
It was about a real-life black coach coming into a newly integrated Virginia school and helping lead their football team to victory.
The movie featured the famous line: "I don't care if you like each other or not. But you will respect each other."
Howard said he shopped the story around Hollywood with no success. So he took a chance and wrote the screenplay himself.
"They didn't expect it to make much money, but it became a monster, making 100 million dollars," he said.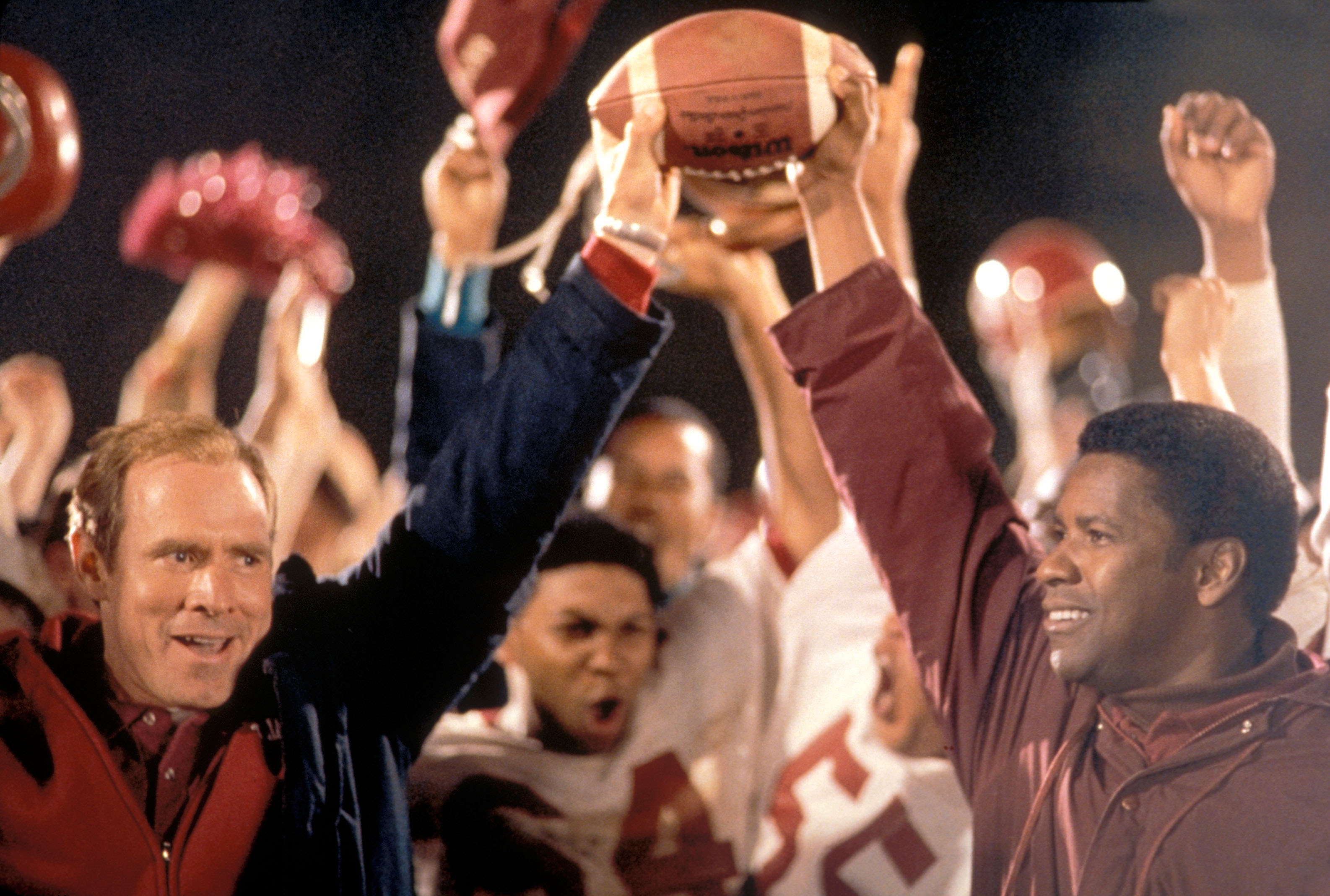 "It made my career," he told the Times-Herald of Vallejo, California, in 2009. The film made the Associated Press' list of the best 25 sports movies ever made.
Howard followed up Remember The Titans with Ali, the 2002 Michael Mann-directed biopic of Muhammad Ali. Smith famously bulked up to play Ali and was nominated for a best actor Oscar for his performance of the heavyweight boxing champion.
Howard also produced and co-wrote 2019's Harriet, about abolitionist Harriet Tubman. Erivo lead a cast, that included Leslie Odom Jr, Clarke Peters and Joe Alwyn.
The screenwriter told the Times-Herald: "I got into this business to write about the complexity of the black man. I wanted to write about Martin Luther King, Malcolm X, Muhammad Ali, Marcus Garvey. I think it takes a black man to write about black men."
Born in Virginia, his family moved often due to his stepfather's career in the Navy. After attending Princeton University, graduating with a degree in American history, Howard briefly worked at Merrill Lynch on Wall Street before moving to Los Angeles in his mid-20s to pursue a writing career.
He wrote for TV and penned the play Tinseltown Trilogy, which focused on three men in Los Angeles over Christmastime as their stories interconnect and inform each other.
Howard also wrote The Harlem Renaissance, a limited series for HBO, Misty, the story of prima ballerina Misty Copeland and This Little Light, the Fannie Lou Hamer story.
Most recently, he wrote the civil rights project Power To The People for producer Ben Affleck and Paramount Pictures.
He is survived by a sister, Lynette Henley; a brother, Michael Henley; two nieces and a nephew.