French Rugby Federation president Bernard Laporte has been detained for questioning, in the latest twist in his battles over allegations of financial wrongdoing.
France's national prosecution office, which focuses on financial crimes, said police were questioning him over suspected tax-related wrongdoing.
Jean-Pierre Versini-Campinchi, one of Laporte's lawyers, said his client had not expected to be detained after being summoned by police for questioning over a personal tax case.
That investigation has been running since August 2020 and is still in its preliminary stage, meaning Laporte is not facing a formal tax-related charge at this point, but his legal difficulties are mounting.
Laporte agreed to be suspended as federation president last month while he fights a separate suspended two-year sentence on corruption charges. A Paris court found him guilty of passive corruption, influence peddling, illegal interest taking and misuse of corporate assets.
Laporte also self-suspended as World Rugby vice-chairman.
Mr Versini-Campinchi questioned the timing of Laporte's detention, which came amid a vote by French rugby clubs on whether to accept Patrick Buisson as interim president, with the results expected on Thursday.
"There is a relentlessness, they don't like Laporte," the lawyer said, adding that making the case public by leaking it to media could influence the result of the vote.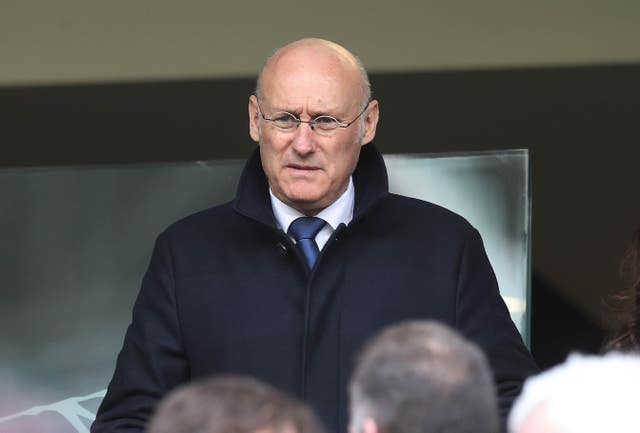 "Financial prosecutors chose to summon Bernard Laporte during the vote for the designation of the interim president of the federation," he said.
Laporte picked Mr Buisson as interim president after he was sentenced by the court. Laporte was also banned from holding any position in rugby for two years but appealed against the ruling, meaning the former France coach and sports minister could keep the French federation presidency.
He first refused calls to resign but — under pressure from the sports minister and the federation's ethics committee — agreed to take a step back.
Laporte can remain in his position until his judicial appeal is finished, but will no longer take part in decision-making bodies, or sign any commitments on behalf of the FFR, with the interim president running the federation.
Laporte's judicial worries have tarnished preparations for the World Cup, which will kick off in France in September.
Another senior official, former 2023 Rugby World Cup chief executive Claude Atcher, was fired last year after an investigation by French labour inspectors into his workplace conduct.