Authorities in Nepal have handed over to relatives the bodies of 60 of the victims of the recent plane crash, the airline said.
Rescuers are still searching for two bodies at the site where the Yeti Airlines flight with 72 people on board crashed in the resort town of Pokhara, 125 miles (200km) west of the capital, Kathmandu, on January 15.
Among the 10 other bodies recovered, six have been identified and will be returned to relatives soon and four others still need to be identified, the airline said in a statement.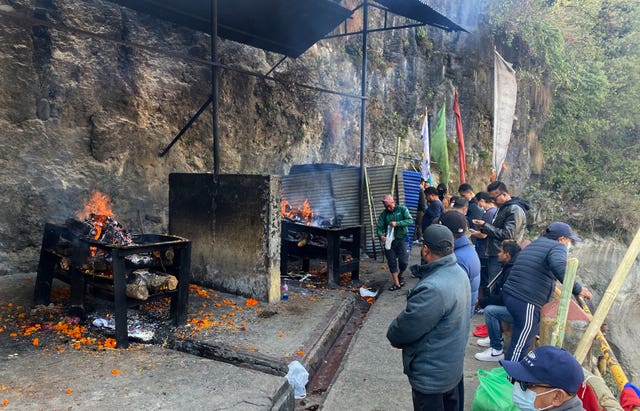 The twin-engine ATR 72-500 aircraft plummeted into a gorge as it was approaching Pokhara International Airport in the Himalayan foothills. The crash site is about a mile (1.6km) from the runway at an elevation of about 2,700ft (820m).
While the cause of the crash is still unknown, some aviation experts say video taken from the ground of the plane's last moments indicated it went into a stall, although is is unclear why.
Nepal's Civil Aviation Authority has also said the airport's instrument landing system will not be working until February 26 – eight weeks after the airport began operations on January 1.
Aviation safety experts have said the absence reflects the poor air safety record in Nepal, where mountainous terrain and the resulting variable weather conditions make flying conditions difficult.
The crash is Nepal's deadliest since 1992, when a Pakistan International Airlines plane ploughed into a hill as it tried to land in Kathmandu, killing all 167 people on board.
There have been 42 fatal plane crashes in Nepal since 1946, according to the Safety Matters Foundation.