Police are attempting to evict activists seeking to prevent the demolition of a village in western Germany to make way for the expansion of a coal mine.
Officers in riot gear moved into the village of Luetzerath, which has become a flashpoint in the debate over the country's efforts to tackle climate change.
Environmentalists say bulldozing the village to expand the nearby Garzweiler coal mine would result in huge amounts of greenhouse gas emissions.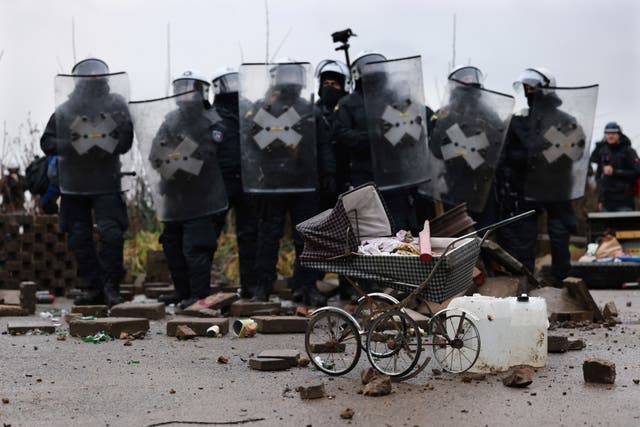 The government and utility company RWE said the coal is needed to ensure Germany's energy security.
On Tuesday, protesters refused to heed a court ruling effectively banning them from the area.
Some dug trenches, built barricades and perched on top of giant tripods in an effort to stop heavy machines from reaching the village, before police pushed them back by force.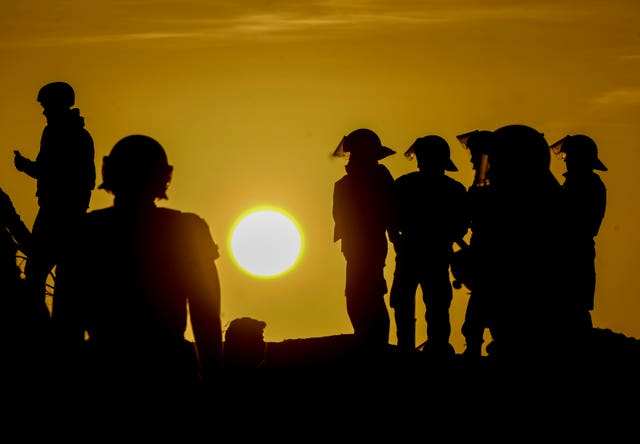 Police announced that the operation had started and that the area would be fenced off. They said on Twitter that people "currently have the possibility to leave the site without further police measures".
They said they had found "stored projectiles".
Dozens of activists remain camped out in the village, some in tree houses, as police slowly removed further barricades near the entrance. Some activists read books or played accordion while perched some 10 feet up on tripods.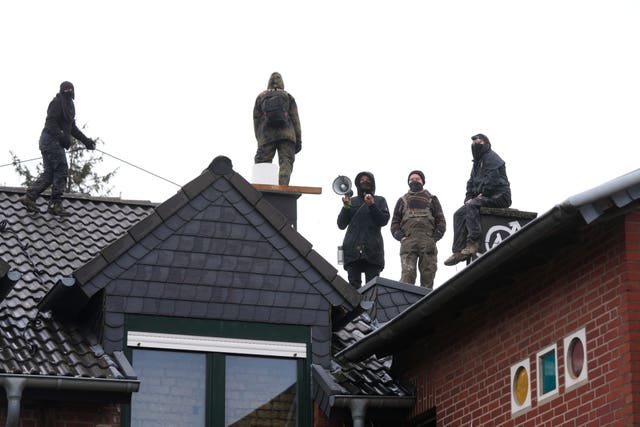 A few sat on the roofs of Luetzerath's remaining buildings, one waving a rainbow flag. Conditions were wet and muddy.
RWE reached a deal with the regional government last year that allows the village to be destroyed in return for ending coal use by 2030, rather than 2038.
The environmentalist Green party is part of both the regional and national governments.
Vice chancellor Robert Habeck, a Green who is Germany's economy and climate minister, defended that agreement as "a good decision for climate protection" that fulfils many of the environmentalists' demands and saves five other villages from demolition.
"I think climate protection and protests need symbols but the empty hamlet of Luetzerath, where no-one lives any more, is the wrong symbol from my point of view," Mr Habeck told reporters in Berlin.
But climate campaigners say the agreement to expand the massive open-cast mine goes against Germany's international commitments to reduce emissions of greenhouse gases.
They also cite studies suggesting the coal beneath Luetzerath may never be needed.
The utility company said in a statement that "today, RWE Power will start to demolish the former settlement of Luetzerath".
It said it is "appealing to the squatters to observe the rule of law and to end the illegal occupation of buildings, plants and sites belonging to RWE peacefully".