Adventurer who rowed to Antarctica said it was 'best experience of his life'
The expedition has raised money for the British Heart Foundation.
An adventurer who rowed to Antarctica has said it was "the best experience of his life".
On January 11, Jamie Douglas-Hamilton and an international crew of six embarked on a row in honour of Harry McNish, the Scottish carpenter of Shackleton's ill-fated Endurance voyage.
Mr Douglas-Hamilton, who founded ACTIPH Water in 2017, is no stranger to adventure and has broken seven Guinness World records.
In 2014, he was part of a team which rowed 5,000 miles across the Indian Ocean, all the way from Australia to Africa.
And in their last expedition in 2019, he and his team rowed 750 miles from Cape Horn in South America to mainland Antarctica across Drake Passage.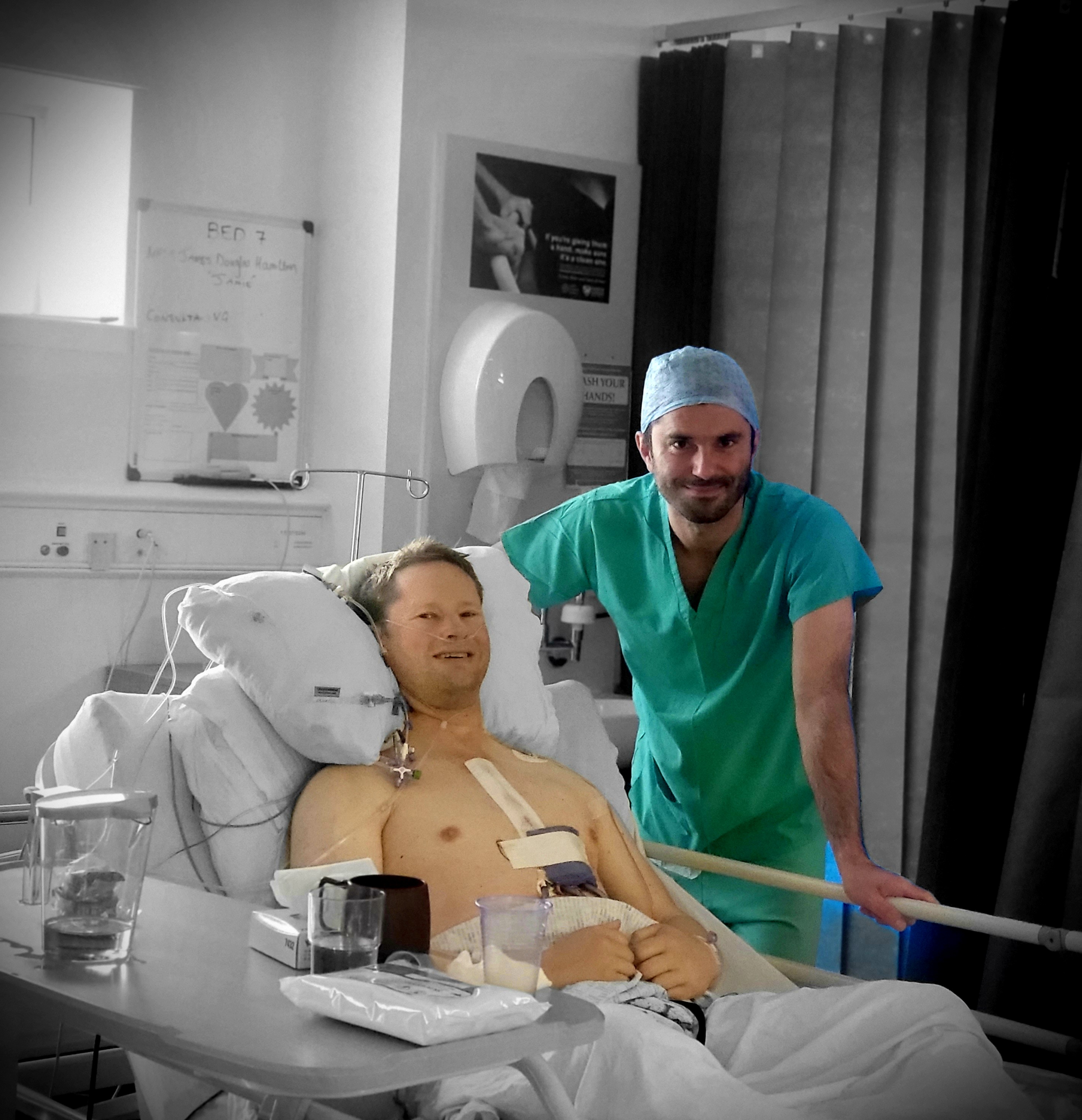 The third row had originally been planned for December of 2021, but was postponed due to the Covid pandemic, during which time Mr Douglas-Hamilton discovered he had a heart condition.
He told the PA news agency: "I was due to do this row last year, and luckily because of Covid it got put back. If I had done this last year, before I even knew I had a condition I would 100% died and that's the really scary thing with people who have bicuspid aortic valve.
"They have no idea and even when the leaking is going on, you have no idea until it's so severe, by the time you feel symptoms you have a maximum of two years left, if the symptoms are more severe then it can be much less.
"It took me a few days (after the diagnosis) to get my head around it and understand what they said, I didn't believe it at first.
"From the moment I woke up the surgery, I used (the row) as a focus. It's what I thought about every single day to be able to do this and I hope in some ways that this row can inspire others that they can recover from big operations and be more active than before."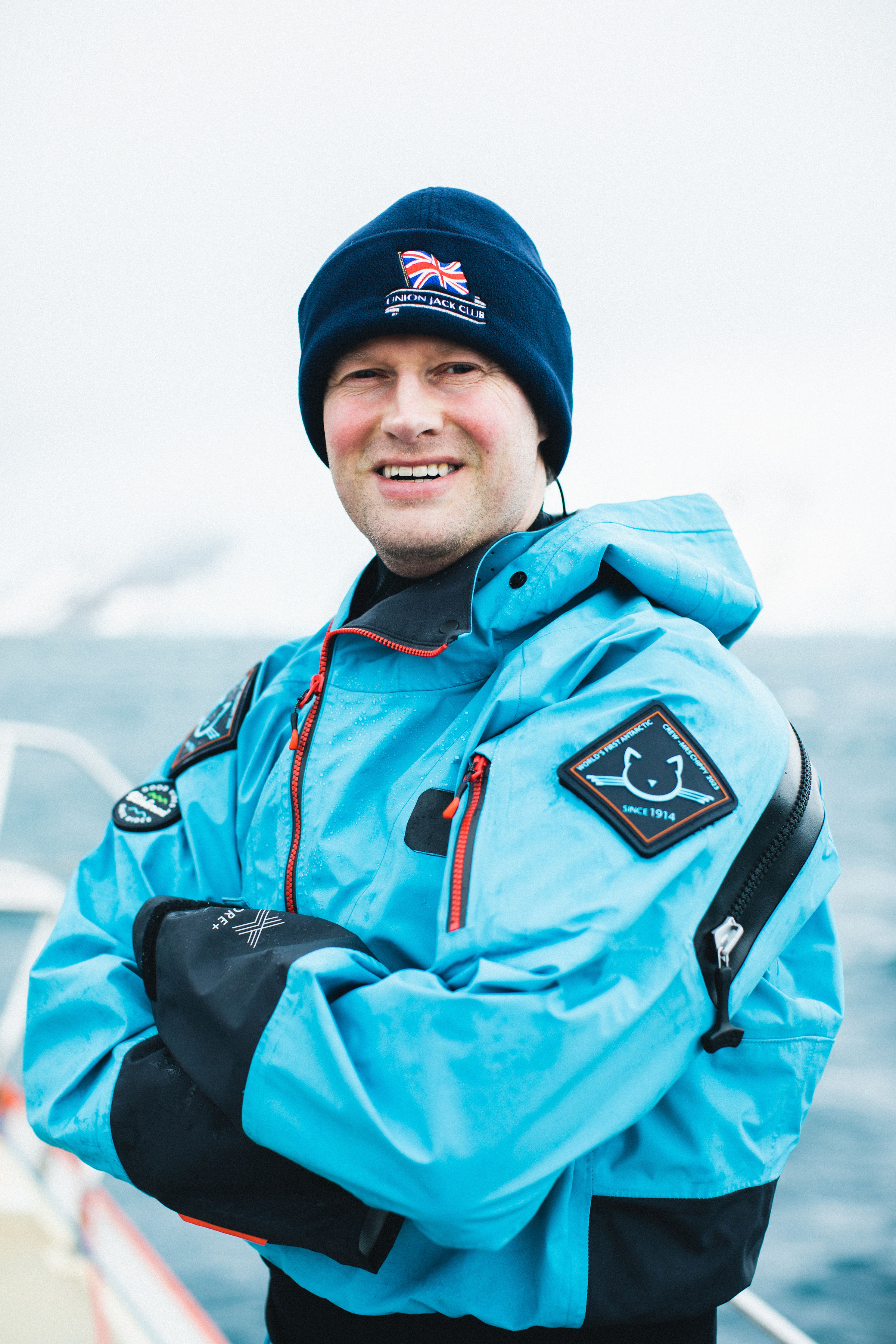 Mr Douglas-Hamilton has so far raised £10,000 for the British Heart Foundation, and hopes to raise £100,000 and raise more awareness of the condition.
He described the experience as "tough" due the temperature and winds, with one member of the team having to be evacuated due to sea sickness, but still says the experience was "magical".
He added: "It was in some ways the best experience of my life because it was so different. Penguins would follow our boats, which was magical and orcas would follow us and there was one bit towards the end where whales would be coming around our boat so close they must have know that we were there, because they were within metres.
"Those are moments that I will treasure forever.
"Unfortunately we weren't able to row as far to reach South Georgia as we had initially planned but we are delighted to have reached the South Orkney Islands achieving eight world records and have so much new respect for Harry McNish who made a small wooden lifeboat seaworthy in the world's stormiest seas with the most limited of tools, nails and wood.
"He was the true hero of the Shackleton expedition who was the reason they all survived.
"This will be the last rowing event. I've done three now, but the big thing now is to try and raise as much coverage as possible and try and get more money for the British Heart Foundation and more awareness."
The explorer gave his my Mrs Chippy expedition badge to Harry McNish's nephew as part of his campaign for Harry McNish to be awarded the polar medal posthumously.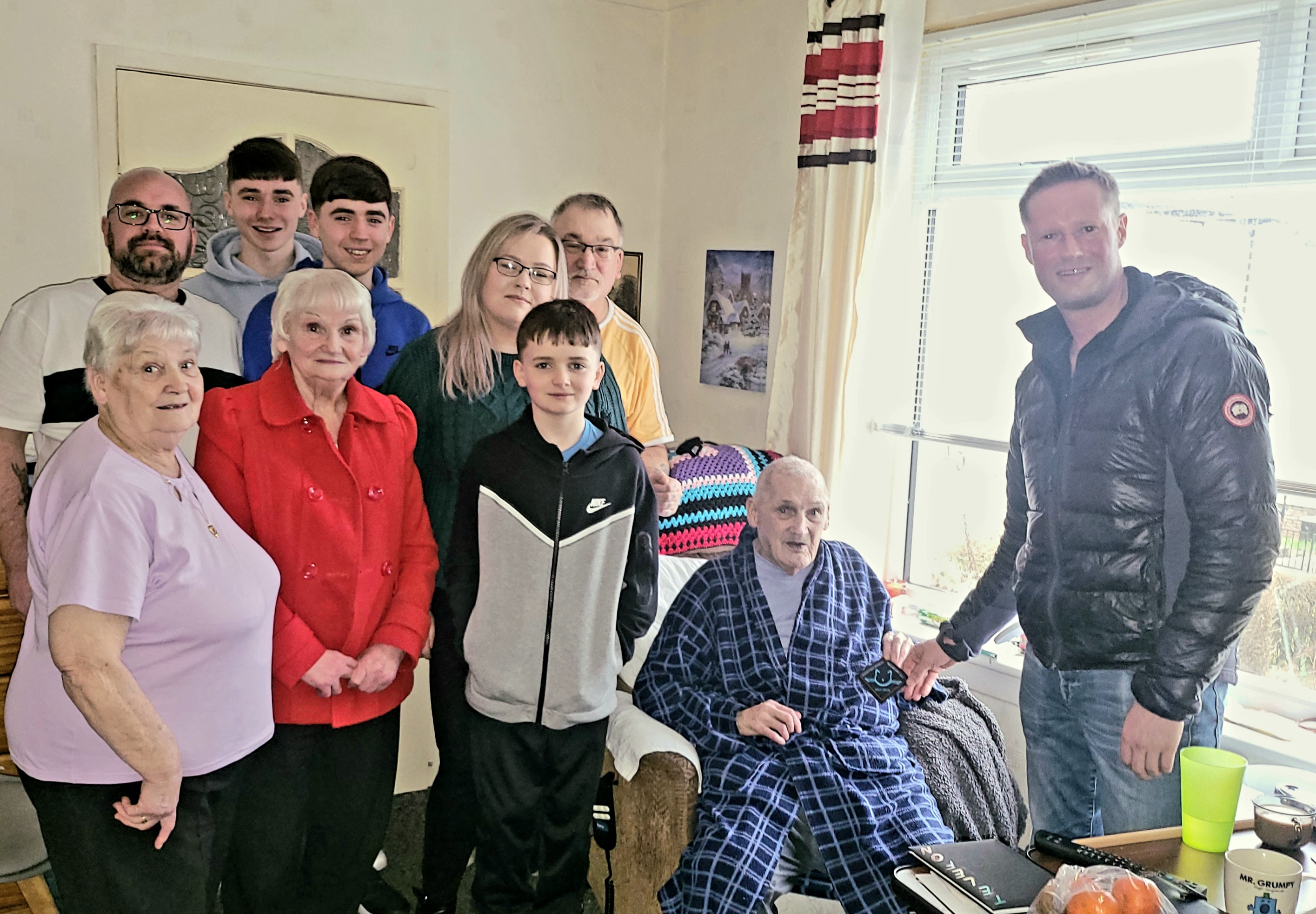 John McNish, Harry McNish's great nephew said, "The McNish family will be forever grateful to the crew of Mrs Chippy for risking life and limb to raise awareness of our great uncle 'Harry McNish'.
"They have done more with this expedition and the PR telling the real story than 60 years of letter writing to have Harry awarded the polar medal. Thank you Jamie and crew."
A documentary of the expedition is currently being produced and donation's to Jamie's British Heart Foundation can be made here: https://www.justgiving.com/page/jamie-row-challenge