Poet Paul Jenkins was so inspired by a new art trail in Manchester that he wrote a poem matched to the sculptures of giant bees.
The work, entitled Be(e), is an inspirational tale of hope delivered in front of the 100 bees which make up the city trail.
Jenkins wrote the poem in a single night before modifying it as he went along the trail fitting in certain points with specific bees or moving lines so they weren't at odds with what the sculpture was showing.
The poem starts: "Of all the things you can be you should…"
Each subsequent line starts "be" – with a different bee from the trail in the background of the video.
The video of his performance has been viewed more than 12,000 times on Facebook with hundreds of positive comments and similar numbers of shares.
Jenkins, from Ramsbottom, told the Press Association: "Having something the size of this on my doorstep, it was an opportunity.
"We are all very down in the dumps at the moment. People need something to cheer them up and this is the message of the artwork as well.
"It doesn't matter who you are or what you do, you can be celebrated.
"It's been lovely to get the response it has."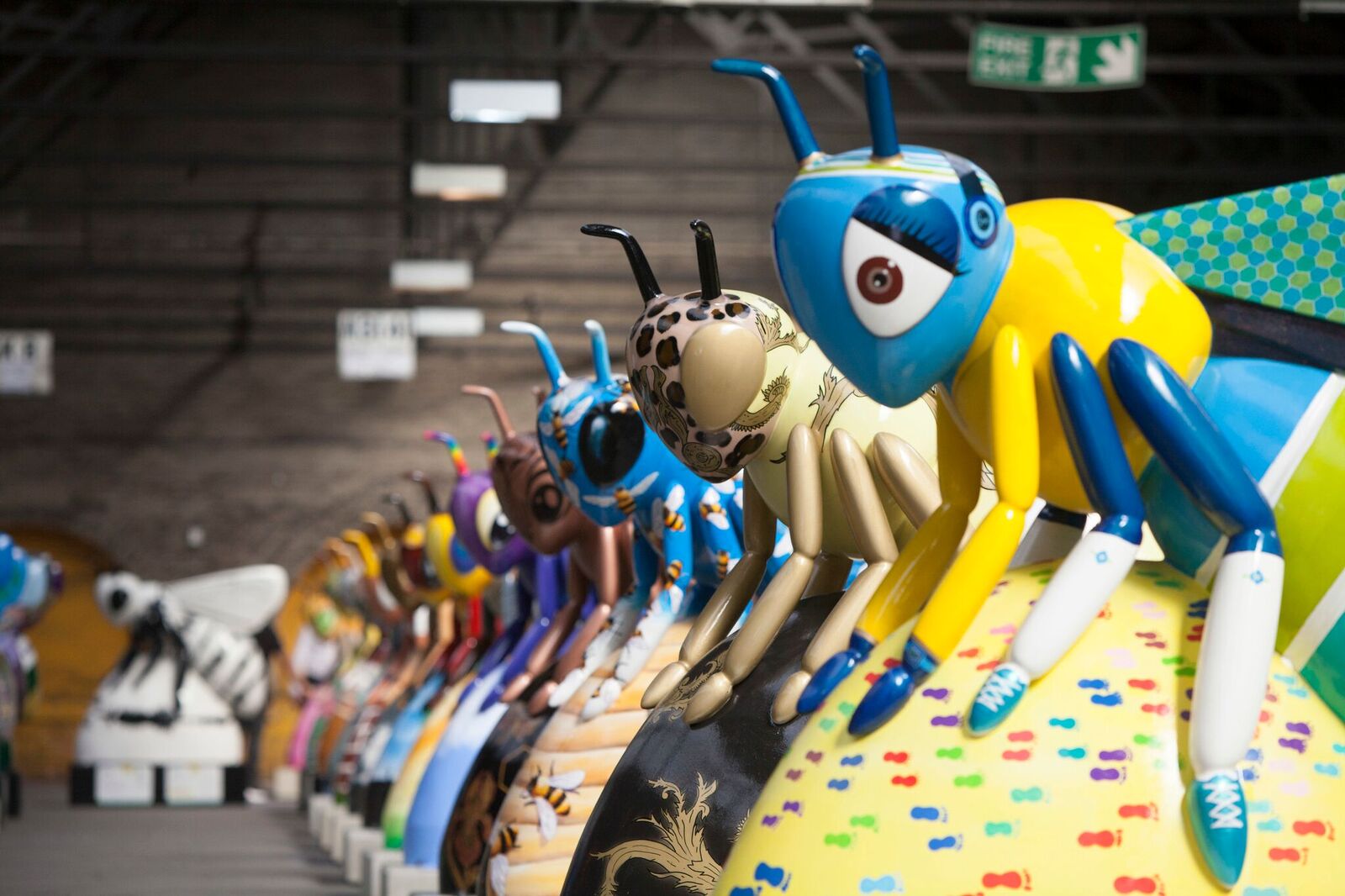 Jenkins, a former secondary school drama teacher who became a full-time writer and creator four years ago, has published two books for children, illustrated by his son Thomas, and written community poetry about places near to his home.
There are 100 super-sized installations for the Bee In The City trail organised by Wild In Art. Each 6ft sculpture has been decorated by different people, groups and organisations.
They include a Rock 'n' Roll bee in partnership with ex-Oasis star Liam Gallagher, a Hac-Bee-Enda bee celebrating the city's famous nightclub, a bee honouring one of TV soap Coronation Street's most iconic characters, Hilda Bug-den, plus footballing tributes to Manchester's famous clubs Bee United and Mike Summer-Bee.
Jenkins hopes his work and the bee trail inspire people. You can find out more about his work on The Drama Studio.