Giant teddy bears may be just what you need to keep you cosy in the cold autumn months but customers got more than they bargained for when they ordered this huge fluffy toy.
The 6.5-feet tall Joyfay bear is available on Amazon for $109.99 (£82) and makes the perfect snuggling companion.
Except things are not what they seem when it comes to this giant bear.
Even though it's quite tall, the bear's legs are disproportionately long – much bigger than the rest of his body as reviews on Amazon revealed.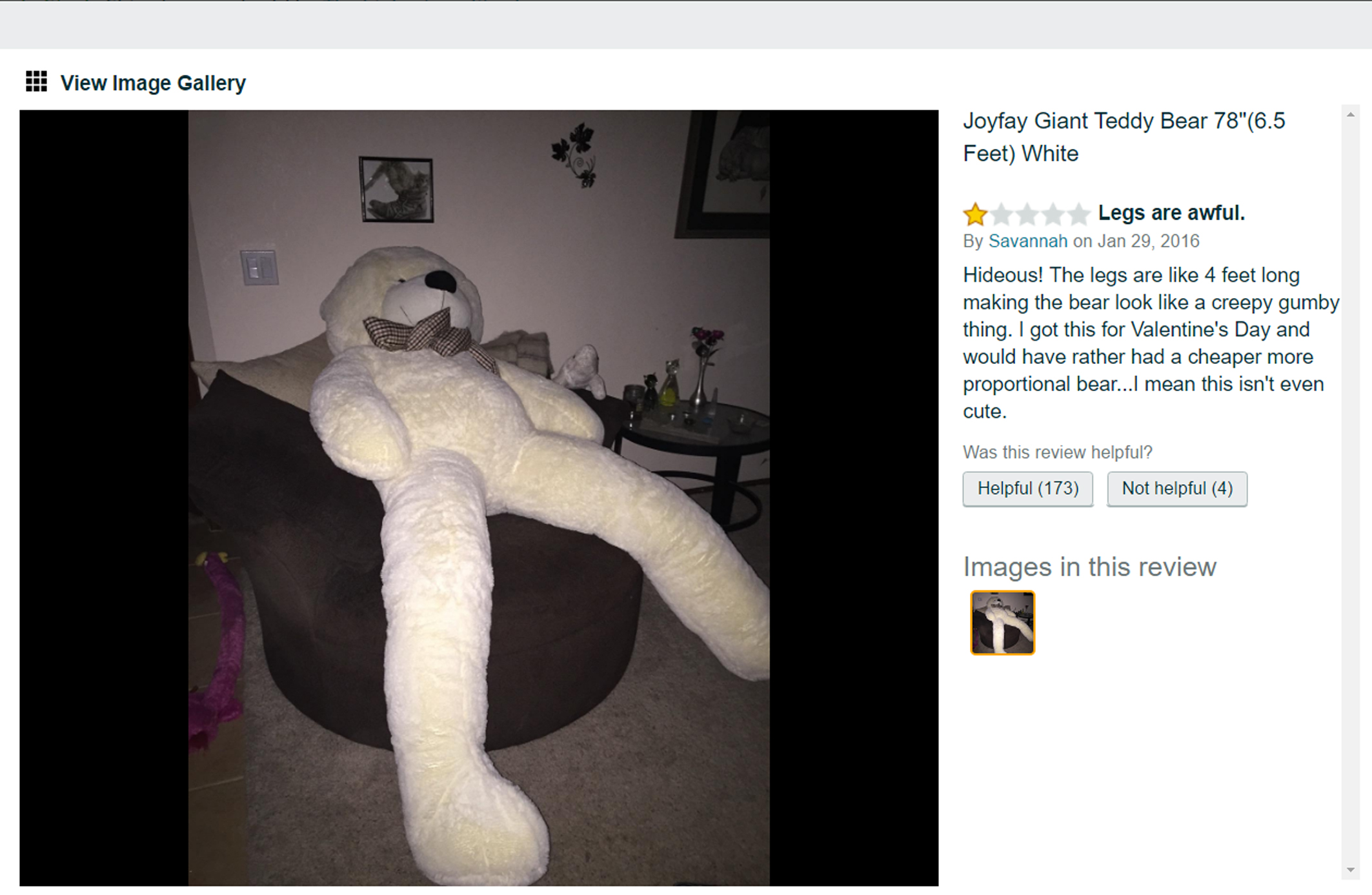 One customer complained the stuffed toy's legs "are like four feet long making the bear look like a creepy gumby thing" while another said "all of its height is from its legs".
The reviews are a few years old, but the abnormally-sized bear has become a hot topic on social media – with people posting hilarious comments.
A spokesperson for JoyFay told Buzzfeed the bear has been improved and no longer has long legs.