There's no issue with describing the Democratic Unionist Party (DUP) as "dinosaurs", according to House of Commons Speaker John Bercow.
DUP MP Jeffrey Donaldson took offence when Green Party co-leader Caroline Lucas likened the party to the extinct reptiles when making a point about the environment.
"Is it parliamentary for the honourable lady to describe us in the unparliamentary terms that she did, which I regret?" he asked.
She said: "The speech contained eight Brexit bills, but not a single one of those bills covered the environment.
"Is her failure to propose a Brexit bill on the greatest challenge that we face because she simply doesn't care about the environment and climate change? Or because she's been influenced by the DUP dinosaurs who sit beside me?"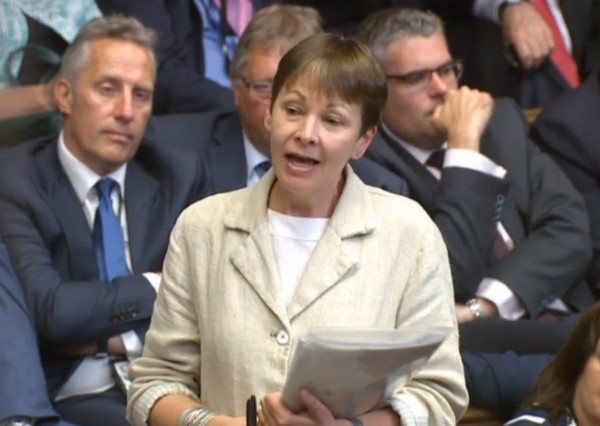 Bercow ruled that it was not unparliamentary to describe the DUP as dinosaurs.
"The use of the word in question is not unparliamentary, it's a matter of taste as to its desirability," the Speaker said.
He added: "The word in question refers to a species that survived for many many many millions of years."
The internet certainly had fun with the exchange.
Donaldson accused Lucas of not understanding his party's policy on the environment, and encouraged her to read the DUP manifesto.
The manifesto does not contain the words "environment", "climate change", "global warming" or "fossil fuels" – but does contain one reference to "renewable energy" as part of a new energy strategy for Northern Ireland.