Laurence Fox and Calvin Robinson sacked by GB News
The channel said an internal investigation into presenter Dan Wootton continues.
Laurence Fox has been dismissed from GB News following comments he made on-air about a female journalist.
The actor-turned-politician made a series of personal remarks about political correspondent Ava Evans, including asking "who would want to shag that?", on the Dan Wootton Tonight programme on September 26.
Fox and presenter Wootton, who have both since apologised, were suspended by the channel after the broadcast.
On Wednesday, GB News confirmed Fox had been sacked, while an internal investigation into 40-year-old Wootton is continuing.
Fox, who said he learned of his sacking in police custody after being arrested on suspicion of conspiring to commit criminal damage to Ulez (ultra low emission zone) cameras, told of feeling relief and dubbed the broadcaster "GB joke".
He told Sky News: "I don't know whether it's good for a business to lose its USP (unique selling point) but at least I don't have to go there every Friday night and have someone pretend that they believe in free speech while not believing in free speech whatsoever."
Calvin Robinson, who hosts a religious current affairs programme on the channel, has also been dismissed after sharing support for Wootton online.
A statement from the broadcaster said: "Laurence Fox and Calvin Robinson were both suspended last week pending internal investigations that have now concluded.
"As of today, GB News has ended its employment relationship with Laurence Fox and Calvin Robinson.
"The internal investigation into Dan Wootton continues."
Fox has hosted his own weekly GB News show since November 2022 but was appearing as a guest on Dan Wootton Tonight when he made the comments.
It comes after the 45-year-old was arrested on suspicion of conspiring to commit criminal damage to Ulez cameras and encouraging or assisting offences to be committed.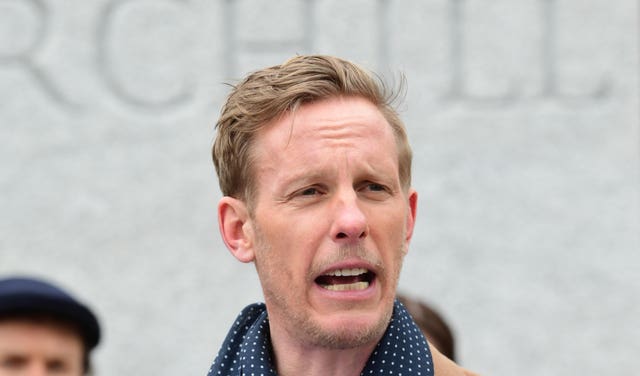 On Wednesday, the Metropolitan Police said the suspect was arrested in Stockwell and taken to a south London police station before he was later released and bailed pending further inquires.
Last week, 37-year-old Robinson revealed he had also been suspended from GB News after he stood in solidarity with Wootton online, adding that GB News will be on "borrowed time" if it does not stand by Wootton.
UK media watchdog Ofcom has received a total of 8,846 complaints about Fox's remarks.
Since the broadcast, MailOnline has terminated its contract with Wootton, who was a columnist for the site.
GB News boss Angelos Frangopoulos previously said he was "appalled" by the remarks, adding that they were not in keeping with the values of the channel.