An 80-year-old man has gone on trial accused of strangling a young woman nearly 50 years ago following a DNA breakthrough in the cold case.
John Apelgren was 31 when he allegedly hit sex worker Eileen Cotter in the face and throttled her before throwing her body out of his car in 1974.
The 22-year-old's death in Islington, north London, came two years after Apelgren allegedly indecently assaulted an 18-year-old guest at his own wedding.
Opening his trial at the Old Bailey on Monday, prosecutor Alexandra Healy KC said Ms Cotter's partially naked body was found outside garages on June 1, 1974.
She was lying on her front with her buttocks exposed, her underwear and tights pulled down her leg. Her handbag, glasses and shoes were missing.
Ms Cotter was discovered in front of garages in Hamilton Park, an area known to be frequented by sex workers at the time.

One resident described what she thought was a "bundle of rags", while another realised it was a body and asked her father to call the police.
A post-mortem examination found she died from manual strangulation and she had been hit in the face causing a black eye and bruising.
Jurors heard how the victim had been sighted the evening before her death, at a hot dog stall in Finsbury Park where she would sometimes go for a cup of tea.
Ms Cotter's murder went unsolved but the case was reopened after advances in DNA testing and samples taken from the body in 1974 were tested, the court was told.
Ms Healy said DNA samples from two areas of the victim's body were matched to Apelgren but not on her tights and underwear.
She told jurors: "The prosecution case is that the reason the defendant's DNA was not recovered from Ms Cotter's underwear or tights is because he was the last person to have sexual intercourse with her and that he then attacked and strangled her.
"Having killed her he pushed her out of his car. Her body was discovered in the position it fell, without shoes, and with her tights and underwear still around her right leg.
"Eileen Cotter did not have the defendant's DNA on her underwear and tights because she never pulled them up after he had sex with her. She was dead."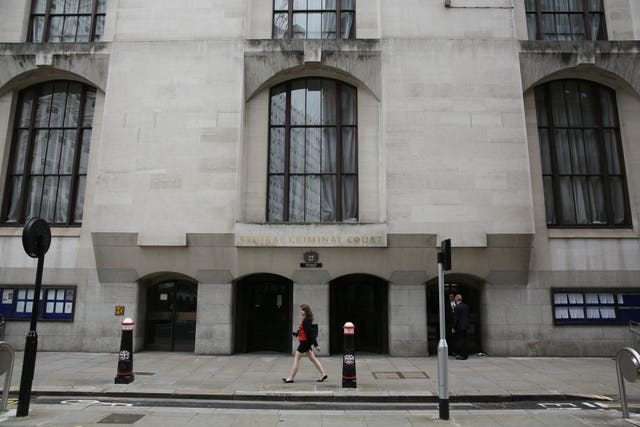 Following the DNA match in 2019, Apelgren was interviewed by police and denied knowing the victim or that he paid for sex.
He admitted have affairs with four women during his marriage, initially saying Ms Cotter could have been one of them but later denying it.
The jury was also told Apelgren had assaulted a young woman at his wedding to Ann Smythe on October 14, 1972.
Ms Healy said the woman had come out of the ladies' toilets at the reception and found Apelgren waiting in the corridor.
He allegedly pushed her against a wall and forced himself upon her, indecently assaulting the woman.
The prosecutor said: "She did not tell anybody about this at the time, but eventually some many years later she was to tell Ann after the defendant and Ann were divorced.
"The allegation came to the attention of the police when Ann was spoken to as part of the investigation into Eileen Cotter's death."
Apelgren, from Sydenham, south London, has denied murdering Ms Cotter and indecently assaulting the then-teenager, who cannot be identified for legal reasons.
The defendant sat in the dock wearing a hearing loop with his long dark hair hanging loose to his shoulders.
The Old Bailey trial before Mrs Justice May continues.