A new kind of artificial knee joint made entirely from polymer could improve the quality of life of people with osteoarthritis who need surgery, scientists have said.
The polymer prosthesis, developed by medical technology company Invibio, is lightweight and, unlike conventional knee joints, does not contain metal.
Researchers at the University of Leeds are conducting pre-clinical trials to test this prosthetic knee technology, called PEEK-OPTIMA, in hope it may benefit people who need total knee replacement due to conditions such as osteoarthritis.
Professor Louise Jennings, of the University of Leeds' School of Mechanical Engineering, who is leading the team, said: "This technology has the potential to improve clinical outcome and quality of life for patients with osteoarthritis.
"Overall, this could make a positive societal impact and may lead to other socio-economic benefits such as improved patient satisfaction, higher quality of life, and capacity to work."
Osteoarthritis is a condition that causes joints to become painful and stiff.
It is the most common type of arthritis in the UK – an estimated 8.75 million people aged over 45 years have sought treatment for the condition.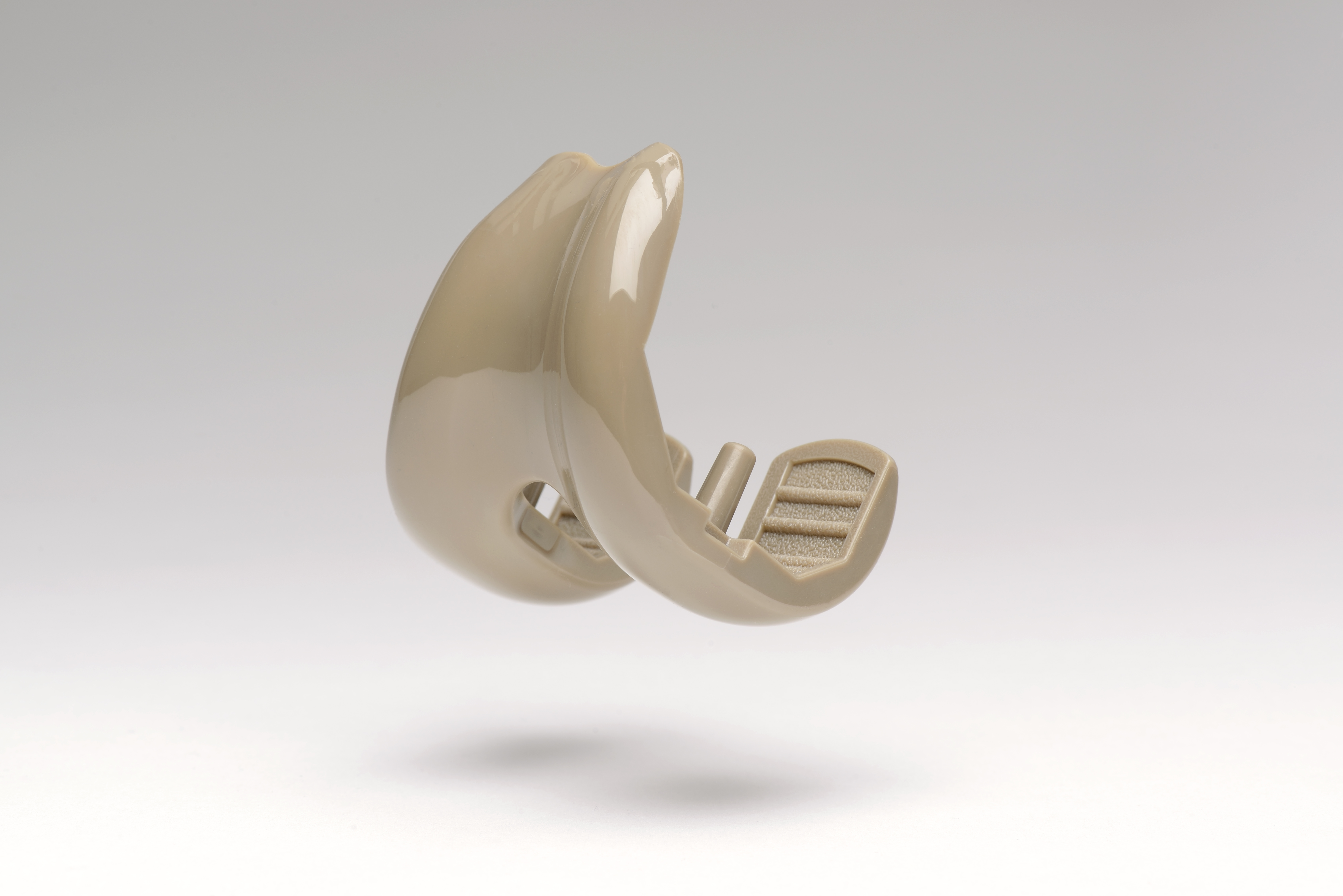 While osteoarthritis can be mitigated through physical therapy, exercise, and assistive devices such as braces or canes, severe cases often require surgical interventions.
The most common reason for knee replacement surgery is osteoarthritis, with more than 70,000 knee replacements carried out in England and Wales each year.
Conventional knee replacement joints contain metal, usually cobalt chrome, alongside a plastic insert.
These types of joints can also cause problems for the 10% to 15% of people who are sensitive to the metals.
According to the researchers, metal sensitivity can lead to the underlying bone remodelling itself in ways that can cause pain to the patients.
Patients are often left saying their new joints simply do not feel like a natural knee, the team said.
The research, funded by a grant worth nearly £1.7 million from the UK's Engineering and Physical Sciences Research Council, will investigate alternative ways to fix the knee replacement into bone, and how the natural tissue of the knee cap interacts with the polymer.
Prof Jennings said: "It is hoped that the knee replacement technology will be a more suitable treatment option for patients with late- and end-stage osteoarthritis, as an all-polymer knee replacement would be beneficial for patients who are sensitive to metal, and it is more similar to the weight of the natural joint."
Dr John Devine, managing director at Invibio, said: "Our PEEK-OPTIMA femoral knee component is already showing encouraging results in implanted patients during trials and we are interested to see if we can further improve patient experience."