Energy developers who are falling behind with their projects will have to move back or leave the queue and allow others to connect to the electricity grid faster, National Grid ESO has said.
It hopes to slash the backlog of up to 15 years that is stopping solar, wind and battery projects from getting online quickly.
Clean energy developers have said the delays are putting off much-needed investment in the sector and threatening to derail the Government's target to decarbonise power by 2035.
ESO, which runs the grid independently to National Grid, said it has written to those seeking connection to the grid asking for updates in order to identify those that are ready and those that are not viable.
They must meet certain milestones, such as raising finance for the project, buying land and getting planning permission.
If those criteria are not met, those developers must move aside and allow others who are ready to take their place.
ESO said the reforms will speed up electricity connections by up to 10 years and that it is working with regulator Ofgem on the plans.
Barnaby Wharton, director of future electricity systems at RenewableUK, said: "This announcement is a significant step forward, as it will unlock new clean energy capacity faster by letting projects which are ready to connect to the grid move ahead of projects that simply aren't making progress.
"Rather than allowing speculative bids for grid connections to pile up and create the backlog, these reforms mean that inactive or unready schemes will no longer be allowed to block projects which are ready to go live.
"It's one of a number of measures which we've been calling for as a matter of urgency, to enable us to connect vital clean energy projects to the grid faster, as some offshore wind farms are currently having to wait for more than 10 years to do so."
ESO said there are about 220 projects due to connect to the national transmission system – which transports gas – before 2026, which amounts to about 40GW, or double the peak demand in the summer months for all of Great Britain.
Only half of these projects have got planning permission with some moving their construction dates back by more than 14 years.
Jonathan Brearley, CEO of Ofgem, has previously said the polite, British, first-come, first-serve queueing system is not working and it is being held up by "zombie" projects that will likely never get built.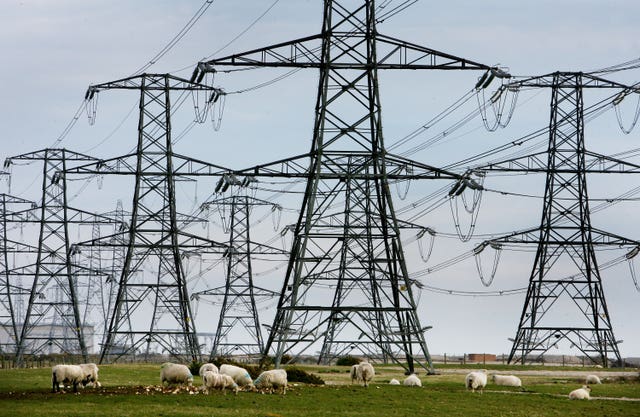 A spokesperson for the regulator said: "The first-come, first-served regime is no longer fit for purpose if we are to get a net-zero electricity network by 2035.
"It is unacceptable that stalled, unviable energy projects are blocking low-carbon schemes from plugging into the grid by up to a decade.
"We're monitoring ESO's work to cut connection times by up to 10 years, alongside other fixes to deal with immediate bottlenecks – but we need to go further and faster to end our dependency on fossil fuels for electricity generation.
"We've launched a rapid review of the entire connections system, with long-term reforms set out later this year."
Mr Wharton added: "Grid connection delays are holding back £15 billion of investment in offshore wind alone over the course of this decade, at the very time when we need to boost our energy security as quickly as possible and provide cheap power for consumers to tackle the cost-of-living crisis.
"The next key step forward would be for ministers to sign off the amendment to the Energy Bill currently going through Parliament to give the regulator Ofgem a new remit which specifically puts achieving the Government's net-zero goal at the heart of every decision it takes.
"This would unlock vital investment in our electricity network much faster."