Irish premier Leo Varadkar has said he hopes to see devolved government in Northern Ireland restored by September.
The Stormont Assembly has been effectively collapsed for more than a year while the DUP refuses to participate in the powersharing institutions in protest at post-Brexit trading arrangements.
As the current impasse continues, the Taoiseach said he would prefer not to speculate on potential alternatives to devolved government, such as a joint authority arrangement with Irish and British government participation.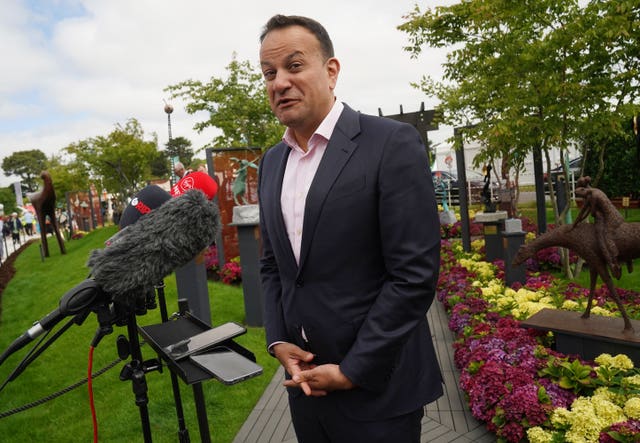 "Let's just be very clear, there is no provision in the Good Friday Agreement for joint authority but equally I don't think anybody in the Republic of Ireland, and I don't think most people in Northern Ireland, could accept a return to direct rule either," he told media during a visit to the Bloom Festival in Dublin on Friday.
"The focus is entirely now on working with the five main parties in Northern Ireland, the Irish and British governments working together to try and get the institutions up and running as soon as possible, hoping that can be done as early as September, but a lot of work to be done between now and then."
Pressed further on potential alternatives if Stormont is not re-established, Mr Varadkar said: "We're trying to achieve an objective, the British and Irish governments working together consulting with the five parties trying to get the Executive and Assembly, and the north-south bodies, up and running in September.
"We want to make sure that if the Executive is established that it is a success, that's really crucial, that's what is most important in the interests of the people of Northern Ireland and I think me speculating about plan B or plan C at this stage would be counter-productive."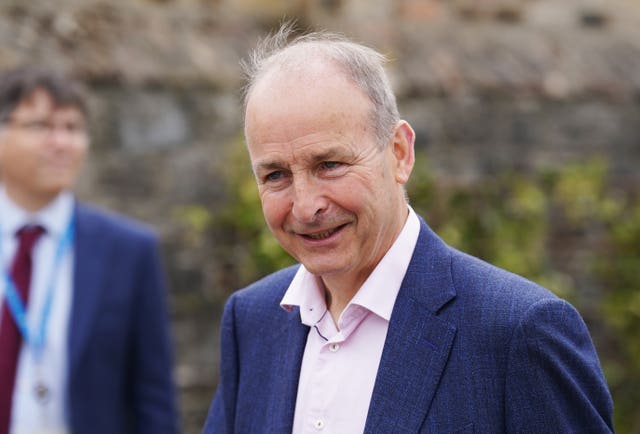 Tanaiste and Fianna Fail leader Micheal Martin is expected to meet with the Stormont parties next week.
He said his message will be that the people of Northern Ireland deserve devolved government.
"I hope to engage and meet with all of the parties, my message is I think that first of all that people deserve an executive and deserve an assembly," he told media at the Bloom Festival in Dublin.
"I've been a consistent believer that when people vote in an election they deserve to have their public representatives representing them in a parliament, in an assembly in this case.
"Secondly I think the Windsor Agreement did address very, very comprehensively many of the issues that the DUP and the UUP and others had raised in respect of the free movement of goods from GB into Northern Ireland and tremendous progress was made on that.
"I will be listening as well to hear different perspectives and our objective is, with the British Government and with all of the parties, ultimately is to get the Assembly and the Executive restored."