Man convicted of murdering six-year-old Rikki Neave in 1994 prepares for appeal
Three appeal judges have concluded James Watson has 'arguable' grounds for challenging his conviction.
A 41-year-old man convicted of murdering a six-year-old boy nearly 30 years ago is preparing to mount an appeal.
Three appeal judges on Wednesday concluded that James Watson, who last year was handed a life sentence with a minimum jail term of 15 years after being found guilty of murdering Rikki Neave in 1994, had "arguable" grounds for challenging his conviction.
Appeal judges Lord Burnett, the Lord Chief Justice, Mr Justice Goose and Mr Justice Bennathan considered an application for "leave to appeal" by lawyers representing Watson at a Court of Appeal hearing in London.
They gave Watson, who was 13 when Rikki died, the go-ahead to mount a challenge but set no date for a full appeal hearing.
Lawyers think the full appeal hearing could be months away.
Barrister Jenni Dempster KC, who led Watson's legal team at the Court of Appeal hearing on Wednesday, argued the case was "circumstantial".
Appeal judges said media reports of the hearing could not reveal detail of Watson's grounds of appeal.
Watson, who was 13 when Rikki died and lived in Peterborough, was jailed by a judge in June 2022 after a trial at the Old Bailey.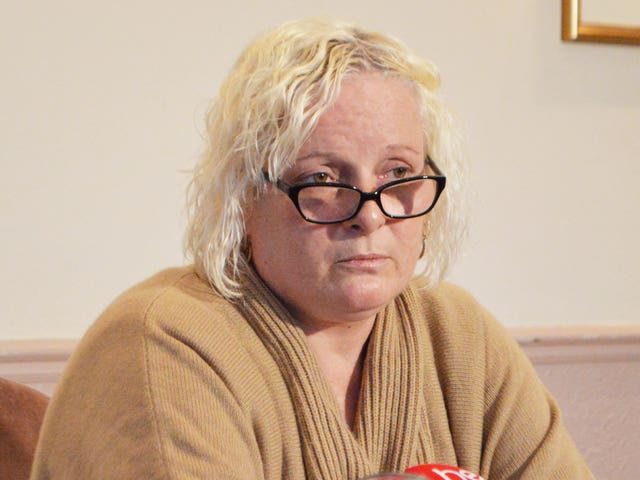 Prosecutors had told jurors that Watson lured Rikki to woods and strangled him to fulfil a "morbid fantasy".
They said he had stripped Rikki and posed his naked body in a star shape for sexual gratification, deliberately "exhibiting" him near a children's woodland den.
Watson denied murder.
Trial judge Mrs Justice McGowan said Watson's sentence was determined largely by the age he was at the time of Rikki's death.
Rikki's mother Ruth Neave was cleared of his murder following a trial at Northampton Crown Court in 1996, but given a seven-year jail term after admitting child cruelty.