Rishi Sunak urged to block Liz Truss's reported resignation nominations
Labour's Angela Rayner called it a 'list of shame' after the former prime minister's mini-budget helped to send the pound's value tumbling.
Former prime minister Liz Truss reportedly nominating four close supporters for peerages as part of her resignation honours has sparked outrage among Opposition MPs.
Ms Truss's 49 days in Downing Street made her the shortest serving prime minister in British political history, having exited No 10 after her September mini-budget measures helped to send the value of the pound tumbling.
But that, according to several reports, has not stopped her from putting forward former aides and backers for a seat in the House of Lords as part of honours a prime minister can recommend following their resignation.
Labour and the Liberal Democrats have called on her successor Rishi Sunak to block the nominations.
Deputy Labour leader Angela Rayner called it a "list of shame", coming after she said Ms Truss "and her Conservative co-conspirators" had taken a "wrecking ball to the economy".
According to The Sun and the i newspapers, former Vote Leave chief executive Matthew Elliott, Conservative Party donor Jon Moynihan, long-term aide Ruth Porter and think tank boss Mark Littlewood have all been recommended for peerages by the former Tory leader.
Mr Littlewood is director of the free market-supporting think tank Institute of Economic Affairs (IEA).
The group backed the disastrous mini-budget unveiled by Ms Truss and her chancellor Kwasi Kwarteng, with Mr Littlewood, according to The Guardian, calling it a "boost-up budget".
Upon her resignation, Mr Littlewood said: "I'm very sorry the PM's efforts to move the UK in a pro-growth, low-tax, pro-enterprise direction has failed.
"She had a difficult hand to play, but she also played the hand badly."
He also served as chief press spokesman for the Lib Dems and reportedly was at Oxford University with Ms Truss.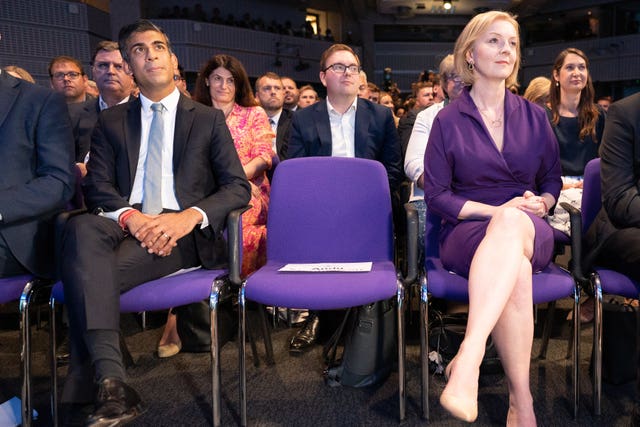 Ms Porter currently works for a lobbying firm but helped spearhead Ms Truss's successful Tory leadership bid in the summer before briefly serving as her deputy chief of staff in No 10.
The register of MPs' financial interests shows that Mr Moynihan donated, in two separate transactions, more than £50,000 to Ms Truss's leadership campaign.
Mr Elliott, as well as campaigning for Brexit, was also involved in founding the Taxpayers' Alliance group which lobbies for lower taxes.
Ms Rayner said: "Liz Truss and her Conservative co-conspirators took a wrecking ball to the economy in a disastrous six-week premiership that has left millions facing mortgage misery, but Rishi Sunak now looks set to allow her to hand out these obscene rewards for failure.
"If this Prime Minister was serious about the integrity he promised, he would be point blank refusing to rubber stamp Liz Truss's list of shame.
"Instead of approving undeserved honours and lifetime golden goodbyes for her cheerleaders, he should be demanding the public apology she has refused to provide."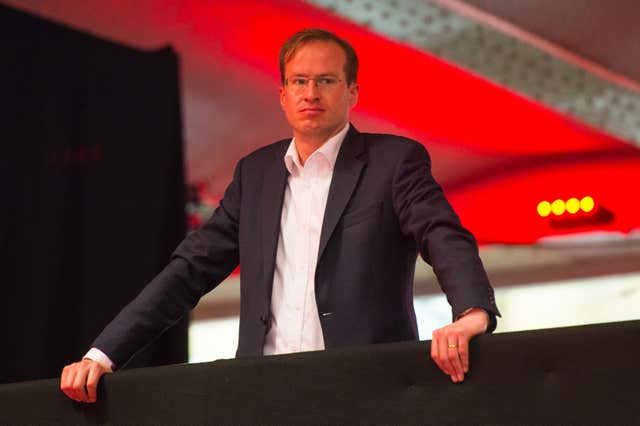 Wendy Chamberlain MP, the Lib Dems' chief whip, said: "Handing out more expensive gongs to Conservative allies is a truly remarkable way to reward the shortest tenure as prime minister in British political history.
"Truss and her Conservative colleagues trashed our economy and left millions in misery.
"Those selected for honours are the very people who helped plunge the country into chaos and crisis.
"Rishi Sunak must block these honours immediately as allowing Truss to dish out positions of influence shows a stunning lack of humility."
A spokesman for Ms Truss said he could not comment on who any individuals on the nomination list were.
The PA news agency understands that the publication of her honours recommendations is not expected imminently, with the system currently consumed with Boris Johnson's resignation honours and the King's Coronation honours.