Starmer: I'll scrap my pension tax break when reversing lifetime allowance move
The Labour leader has come in for criticism for opposing pension reforms when he reportedly benefits from a 'tax-unregistered' scheme.
Sir Keir Starmer has said his plans to reverse the Chancellor's lifetime pension allowance (LTA) reforms will not exclude targeting the benefits he received as head of the Crown Prosecution Service.
The Labour leader has been accused of hypocrisy in wanting to block Jeremy Hunt's plans to relax the tax rules on pensions for the wealthy while he reportedly benefits from a generous "tax-unregistered" scheme from his time as director of public prosecutions (DPP).
But Sir Keir said he did not want a "tax advantage" from the pension scheme he was involved in before he was elected as an MP, as he committed to putting himself "in the same position as everybody else in this country".
The Opposition leader said he remained "absolutely committed" to reversing the move to abolish the LTA tax-free limit, indicating that the reported tax break applied to his DPP pension pot would go with it.
Labour is opposing Mr Hunt's Budget announcement to scrap the £1.07 million lifetime tax-free allowance on pensions savings, arguing it is a tax break for the very wealthy.
Following Labour announcing its opposition to the change, The Daily Telegraph reported this week that Sir Keir enjoys a special "tax-unregistered" pension scheme which means the lifetime allowance does not apply to his contributions from his time as DPP between 2008 and 2013.
The paper said Sir Keir, who was elected to Parliament in 2015, is the only member of the scheme, which broadly matches the tax benefits for judges.
When he stood down, the Government passed secondary legislation ensuring his pension was uprated annually to keep pace with rising prices.
The paper said it understood Sir Keir's Civil Service pension is not large enough to incur a tax charge under the pension cap system on its own, and he has not paid into it since 2013.
Sir Keir said he wanted to tackle "head on" questions about his pension arrangement following a speech he gave in Stoke-on-Trent on Thursday.
He said: "Firstly, it was a government pension scheme put in place for DPPs.
"So that's why it was a statutory instrument, it is a government-run scheme.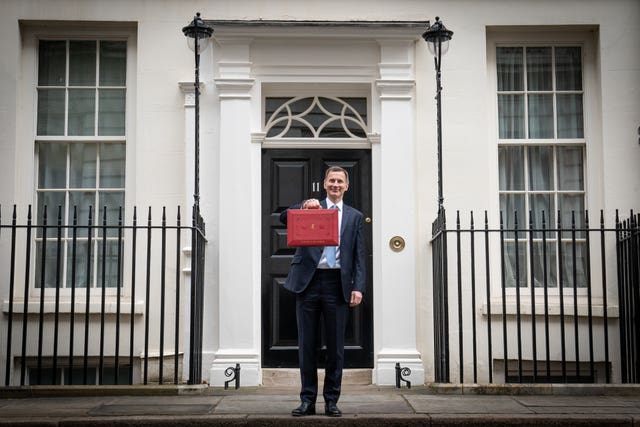 "I'm absolutely committed to changing what the Government did last week, which was to give a tax cut to the wealthiest 1%."
He continued: "But let me go further than that. I don't intend for that to exclude me and therefore… I haven't taken advantage, there is no tax advantage and nor do I want one.
"So when we reverse that change the Government put in place last week, I will be included within that, whatever change is needed within legislation or anything else.
"I'm very happy, want to be and will be in the same position as everybody else in this country – I will be very clear about that."
The Chancellor has said the pensions change announced in the Budget could prevent experienced NHS doctors from retiring early or reducing their hours over a fear of facing a charge at retirement for breaching the threshold.
The lifetime allowance policy was one of the measures aimed at encouraging people aged over 50 from returning to the workforce after the Covid pandemic, as well as looking to slash NHS waiting lists.