Johnson accepts misleading MPs over partygate but denies doing so 'recklessly'
The former prime minister's defence dossier apportions blame to advisers and criticises the inquiry.
Boris Johnson admitted misleading MPs but denied doing so "intentionally or recklessly" as he published a defence dossier apportioning blame to advisers and criticising Parliament's inquiry.
The former prime minister rejected accusations of a "cover-up" and insisted his partygate assurances were made "in good faith" based on what he believed at the time, as he fights to avoid a possible suspension from the Commons.
He accused the cross-party Privileges Committee of overstepping its remit in his 52-page defence which was released on Tuesday, a day before the live grilling that could determine his political fate.
The group of MPs undertaking the inquiry said his legal argument "contains no new documentary evidence" as Mr Johnson seeks to convince them he did not commit a contempt of Parliament.
In his written evidence, Mr Johnson also:
– Argued he would "would never have dreamed" of misleading MPs with his denials of lockdown-breaching parties in No 10 during the coronavirus pandemic.
– Said there was "nothing reckless or unreasonable" about relying on the assurances of his advisers, though he accepted "it is clear now, those assurances were wrong".
– Accepted that "hindsight is a wonderful thing", as he said he wished he had thought more about how the public would have felt about mid-pandemic parties at the heart of government.
– Did not deny saying that one event was "probably the most unsocially distanced gathering in the UK right now".
– Insisted that the at times "unavoidable" lack of social distancing in the "old, cramped London townhouse" of No 10 was not necessarily a breach of guidance.
The Tory-majority committee led by Labour grandee Harriet Harman is considering at least four occasions when Mr Johnson may have misled MPs with his assurances.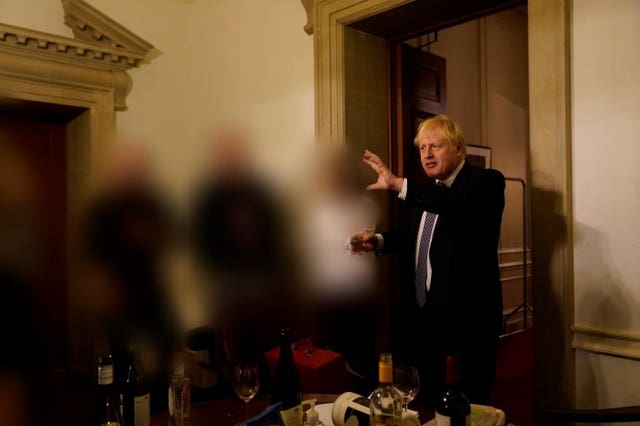 The former prime minister accepted that his denials turned out not to be accurate but said he corrected the record at the "earliest opportunity".
However, he insisted there is "no evidence at all that supports an allegation that I intentionally or recklessly misled the House".
"So I accept that the House of Commons was misled by my statements that the rules and guidance had been followed completely at No 10," he wrote.
"But when the statements were made, they were made in good faith and on the basis of what I honestly knew and believed at the time.
"I did not intentionally or recklessly mislead the House on December 1 2021, December 8 2021, or on any other date. I would never have dreamed of doing so."
In more combative evidence, he accused the committee of going beyond its "remit" to consider breaches of guidance as well as law, arguing this was "obviously inappropriate, impermissible, and unfair".
Mr Johnson rejected the committee's belief that the evidence strongly suggested breaches of coronavirus rules would have been "obvious" to him as prime minister as "fundamentally flawed".
He called the allegation "illogical", arguing that some of those who attended the events "wished me ill and would denounce me if I concealed the truth".
"Far from achieving a 'cover-up', I would have known that any deception on my part would lead to instant exposure. This would have been senseless and immediately self-defeating," he wrote.
Mr Johnson said the evidence would contain documents, messages or a "post-mortem" on how the rules were broken if that is what had been believed at the time, adding: "There is absolutely nothing."
He said it was "implausible" that he would have known the parties photographed and "immortalised" by his official photographer were rule-breaking.
Mr Johnson insisted it was "unprecedented and absurd" to suggest he was reckless to rely on the assurances of his advisers and criticised the "highly partisan tone and content" in the committee's damning interim report.
He argued that he relied on assurances from his former director of communications, Jack Doyle, that a Christmas party was "within the rules" before insisting to the House that "all guidance was followed completely".
"For the December 18 2020 event, I relied on assurances I had received from my advisers and, it is clear now, those assurances were wrong," Mr Johnson wrote.
"As prime minister, I am reliant on advice from officials. There is nothing reckless or unreasonable about that.
"A prime minister cannot be expected personally to investigate matters such as these. I had to rely on, and was fully entitled to rely on, what I was told by my senior, trusted advisers."
Mr Johnson did not claim that the committee itself is biased or directly criticise partygate investigator Sue Gray for having left the Civil Service to join Sir Keir Starmer's office, as some of his allies have done.
But he insisted that, other than the "assertions of the discredited Dominic Cummings", his former chief aide, there is "not a single document that indicates that I received any warning or advice that any event broke" the rules.
Mr Johnson urged the committee not to treat Mr Cummings as a "credible witness" because of his "animosity towards me".
He accepted that he personally attended five of the events considered by the committee but said he "honestly believed that these events were lawful work gatherings".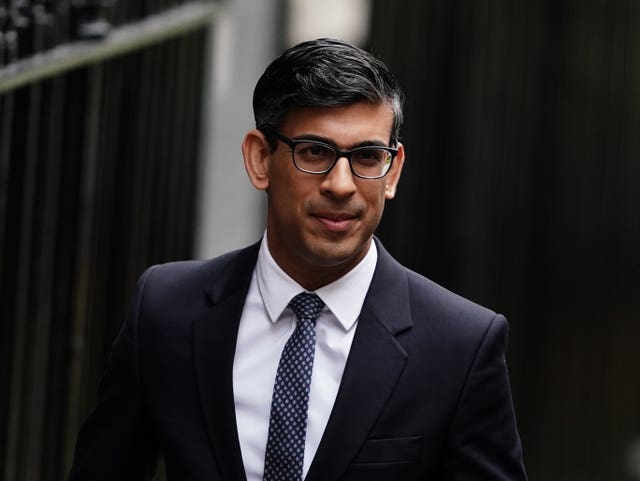 If Mr Johnson fails to convince the committee that he did not deliberately mislead the Commons, he could be found to have committed a contempt of Parliament.
A suspension of more than 10 days could result in a high-profile by-election in his Uxbridge and South Ruislip seat.
The full House of Commons would vote on any recommendations.
Rishi Sunak has committed to giving his MPs a free vote over his predecessor's fate, but the Prime Minister has declined to reject claims from some of Mr Johnson's allies that the process is a "witch hunt".
Mr Johnson received one of the 126 fines issued by Scotland Yard during its investigation into lockdown-breaking parties in Downing Street and Whitehall while he was prime minister.
An estimated £220,000 of taxpayers' money has been allocated for Mr Johnson's legal bills, but the committee claimed his defence had to be resubmitted because it contained "a number of errors and typos".