Johnson 'was told to stop seeking advice on financial matters from Sharp'
Boris Johnson was warned by officials to stop discussing his financial arrangements with Richard Sharp, who was due to be announced as BBC chairman.
Boris Johnson was reportedly told to stop asking Richard Sharp for "advice" about his "personal financial matters", just days before Mr Sharp was announced as the new BBC chairman.
According to The Sunday Times, then-prime minister Mr Johnson was warned by officials on December 22 2020 to stop discussing his financial arrangements with Mr Sharp, who was due to be announced as BBC chair on January 6 2021.
The former banker has been facing calls to stand down after it emerged that in late 2020 he had introduced Sam Blyth to Cabinet Secretary Simon Case to discuss whether Mr Blyth, a distant cousin of Mr Johnson whom Mr Sharp has known for more than 40 years, could act as a guarantor for a loan facility for the prime minister.
Mr Sharp previously said that he will remain in place, with the BBC chairman due to be grilled by MPs next month on the controversy.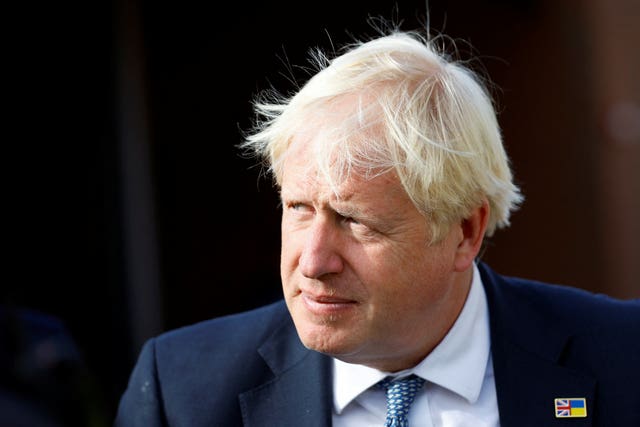 A spokesperson for the former prime minister said that Mr Sharp has "never given any financial advice to Boris Johnson, nor has Mr Johnson sought any financial advice from him".
They added: "Neither Mr Johnson nor anyone acting on his behalf was ever aware that Sam Blyth was being considered for any role at the British Council, nor did Mr Johnson have any discussions with Sam Blyth or anyone else about any such role.
"Neither Mr Johnson nor anyone acting on his behalf spoke to anyone in the FCDO regarding Mr Blyth for any public appointment."
The spokesperson said that "throughout this process, as the material The Sunday Times has obtained demonstrates, Mr Johnson followed advice and took the necessary steps to ensure probity. All declarations were made properly".
The newspaper, citing a leaked Cabinet Office memo, said advice was issued by top civil servant Mr Case after Mr Johnson and Mr Sharp sought out advice on accepting the £800,000 loan from Mr Blyth.
Mr Johnson reportedly secured the loan in February 2021.
The paper quotes advice issued by Mr Case, which stated: "Given the imminent announcement of Richard Sharp as the new BBC chair, it is important that you no longer ask his advice about your personal financial matters."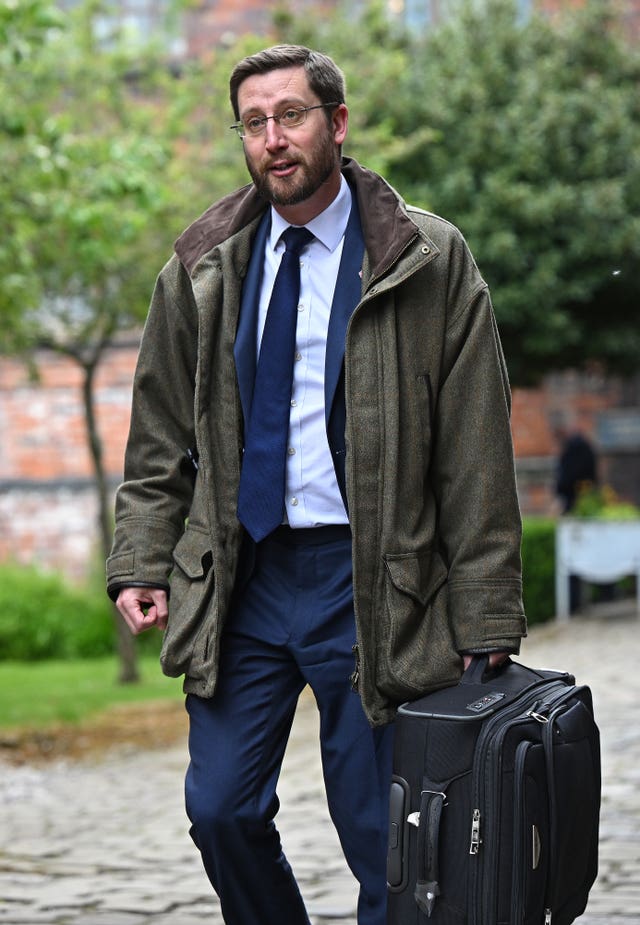 Public appointments commissioner William Shawcross has already said that he plans to investigate Mr Sharp's appointment as BBC chairman, following the first set of reports last week.
Mr Sharp told BBC News last week he was "comfortable" with the way the process had been carried out.
The paper also reports that Mr Blyth had appeared on a Foreign Office list of four recommended candidates during the search for the chief executive of the British Council, with his family ties to Mr Johnson not revealed to senior figures at the council.
Mr Blyth told the paper he ruled himself out on December 7 2020 and did not formally apply.
"I believe my name may have been suggested by civil servants who were trying to identify potential candidates at the search stage of the appointment process," he said.
Liberal Democrat chief whip Wendy Chamberlain called on the Government to publish Mr Johnson's internal register of interests.
She said: "How can Johnson claim that Richard Sharp knew nothing of his personal finances when he was explicitly told by officials to stop asking for his financial advice?
"The public are sick of these endless lies and Conservative cover-ups. This Government must come clean and publish all relevant documents, including Boris Johnson's internal register of interests, so we can get to the bottom of this."
Mr Sharp said last week that "having had a discussion with the Cabinet Secretary about avoiding conflict, and the perception of conflict, I felt comfortable and I still feel there was no conflict because at that stage what I was seeking to do was ensure that the process was followed exactly by the book, and that the process hadn't started, of any kind, in terms of any support that Sam (Blyth) was going to provide to the prime minister".
"I had clarified and agreed with the Cabinet Secretary, both of us had the judgment that I'd avoided a conflict or a perception of conflict."
A Cabinet Office spokesperson said: "We do not comment on leaks."