Relatives whose loved ones were killed in Northern Ireland's Troubles staged a protest in Belfast ahead of the latest debate on controversial legislation to deal with the past.
They gathered outside the Northern Ireland Office in the city centre on Tuesday afternoon urging that the Legacy Bill be scrapped.
The proposed legislation would see an effective amnesty offered for Troubles crimes in exchange for cooperation with a new truth retrieval body.
It would also halt future civil cases and inquests linked to killings during the conflict.
The Government has proposed several amendments to the Bill as it proceeds through its legislative stages, though the core elements of it remain.
Sinn Fein MP John Finucane accused the UK government of ignoring victims and said the proposed legislation "runs contrary to international law and human rights obligations".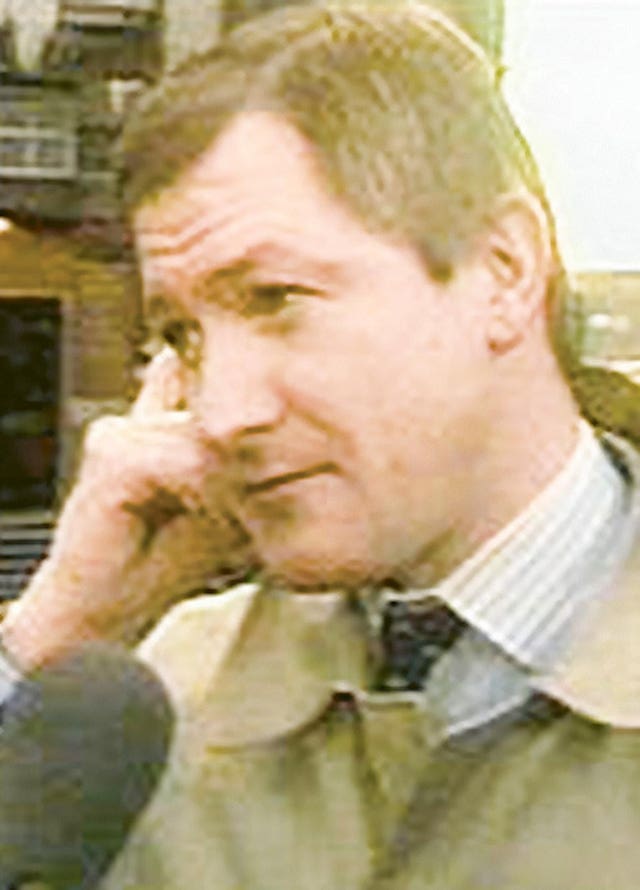 Mr Finucane, whose father Pat was killed by loyalist paramilitaries in 1989, said the legislation is unamendable.
"That's not just my view, it is the view of many human rights and legal practitioners, academics, human rights organisations and the Irish government," he said.
"I was in America last week at a round table on legacy, and again it is the international opinion that this legislation is unamendable.
"The British government have been criticised in Europe by the committee of ministers, there are multiple judgments that show what their obligations are but they continue to ignore this, they continue to deny people the very basic rights.
"What the British government is doing is shameful and it is doubly so that they couch this in the language of reconciliation."
Mr Finucane said he expects legal challenges if the Bill proceeds.
"Nobody wants to do that because it only adds delay into a process for some families who have already been waiting over five decades," he added.
Ryan Murphy from north Belfast, whose grandfather Terry McCafferty was killed along with his work colleague James McCloskey by the Ulster Defence Association (UDA) in January 1974, also attended the demonstration.
He said the Legacy Bill should be dropped, and urged government to revert to the Stormont House Agreement.
The 2014 agreement made a number of proposals, including a Historical Investigations Unit (HIU) to look into Troubles murders.