17 years after last Oman exercise British Army is back and 'transformed'
Thousands of troops are in the Middle East for Exercise Said Sareea 3.
The British Army has transformed since its last major exercise in Oman and huge efforts have been made to rectify the mistakes of the past, two senior officers have said.
Exercise Saif Sareea 3 is the UK's biggest military exercise for almost two decades, and will see 5,500 British personnel and 65,000 of their Omani counterparts train across the country.
It was in 2001 that Britain last took part in Saif Sareea 2, and saw defence chiefs criticised by the National Audit Office (NAO) for poor planning that resulted in equipment and kit failing in the harsh desert.
A report by Whitehall's spending watchdog in 2002 found that helicopters, self-propelled guns and heavy lifting vehicles all struggled in the heat and dust, while boots simply fell apart.
Pressed on whether any lessons have been learnt, Major General Stuart Skeates, the Standing Joint Force Commander, said the NAO report formed a lot of the planning for the exercise.
"We have made huge efforts to try and avoid, and rectify the mistakes of the past," he told the Press Association.
He said training and exercises help to identify shortfalls in equipment, and also how tactics and procedures need to be changed or addressed.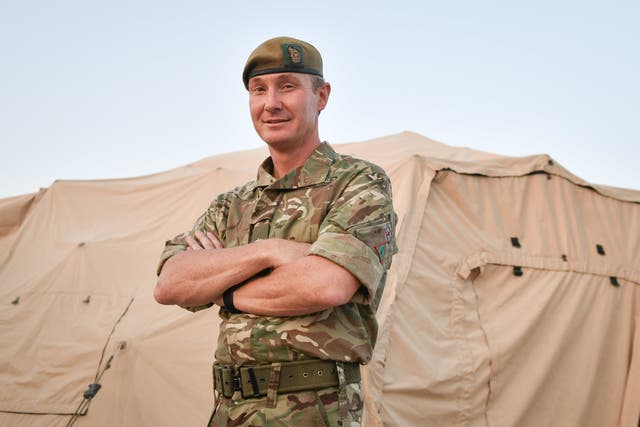 "Our equipment is much better, it is much more technologically advanced," Maj Gen Skeates said.
"We have up-armoured significantly – not just in terms of our armoured vehicles but in terms of what our people wear.
"So, body armour, eye protection, hearing protection and so fourth – is a generational level of difference from that which we had in Saif Sareea 2."
Brigadier Zac Stenning, commander of 1 UK Armoured Infantry Brigade, said a lot of work has been done to mitigate the issues of the last exercise in terms of the tanks and Warrior armoured vehicles.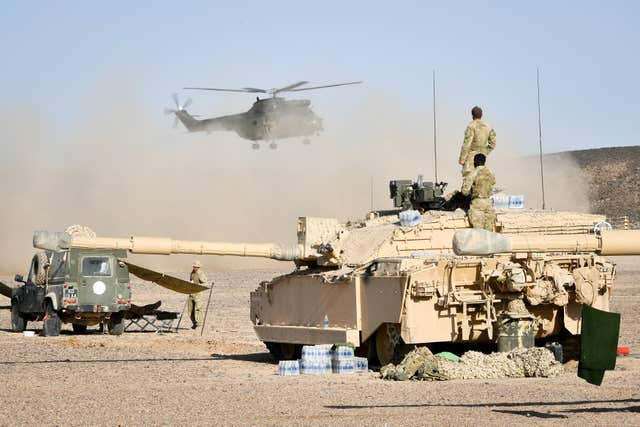 He said the Army has "transformed since Saif Sareea 2", especially with large and long campaigns in both Iraq and Afghanistan during the 17 years since.
Brig Stenning said they have spent a "significant amount of time de-risking" their activity in Oman to make themselves better at the start of this exercise.
Work has included testing the fleet of tanks and armoured vehicles in the UK, bringing in and using special air filters, and creating a detailed acclimatisation programme for troops.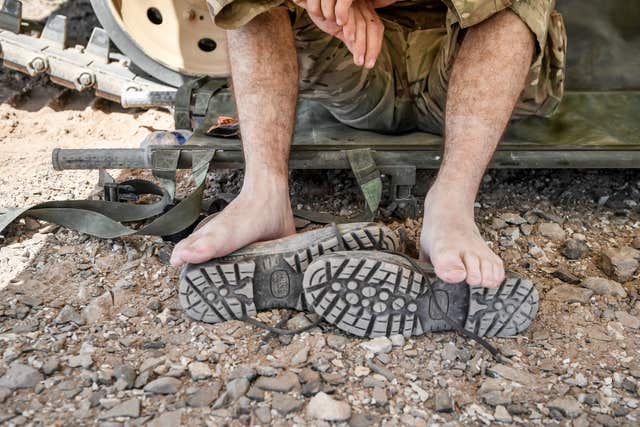 During the month-long Saif Sareea 3, which means swift sword in Arabic, the exercise will take place in locations across Oman including Shafa, the port of Duqm and Thumrait.
Equipment that will be used includes 18 Challenger 2 battle tanks, 61 Warriors, Chinook and Puma helicopters, Typhoon jets, as well as the amphibious assault ship HMS Albion.
This is in stark contrast to the 66 Challenger 2 tanks and the 22,500 troops that took part in Saif Sareea 2 in 2001 – a change which Brig Stenning defended.
"It is not always about size, it is about the lethality, the survivability of a modern western army force can deliver. We are more lethal, more survivable and more competitive," he said.
His comments also come amid a reduction in the size of Britain's Army – falling from 102,000 regular troops in 2010 to just 76,880 in July.
Brig Stenning said the way in which armies expand and contract before and after war is a constant, and added: "We will expand again.
"What we have got to do is get as many of our men and women ready to form the nucleus of the next fight."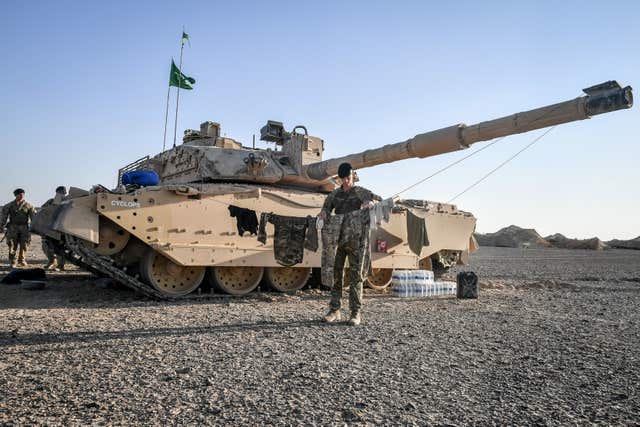 The total cost of Saif Sareea 3 is expected to be more than £100 million, something both Maj Gen Skeates and Brig Stenning stood by and said is justified.
Brig Stenning said bringing everything would be "disproportionately expensive", and that equipment and troops will be repositioned to operations in the Middle East and around the world following the exercise.
"The way we should be looking at the expenditure for Saif Sareea 3 is that it is a sensible investment in our presence here in the Middle East, and particularly our relationship with Oman," Maj Gen Skeates said.
He stressed that the exercise also improves their process of working with Oman, demonstrates the UK's ability to project a joint force in order to assist a close ally if needed, and shows Britain is a player both globally and within the Middle East.
Brig Stenning also said the austere and dusty environment is "exceptionally important" to train in for the troops, and that the Army has a "lot to learn" about how to operate in the most demanding environmental conditions.