The son of a politician regarded as the favourite to be the next First Minister of Wales has been jailed for raping a woman.
Jonathan Drakeford, 31, subjected his victim to "degradation and humiliation" during the sex attack at a property in Cardiff.
Drakeford, son of Welsh Labour leadership front-runner Mark Drakeford, was found guilty of rape and assault occasioning actual bodily harm following a trial earlier this week.
Cardiff Crown Court heard he forced a 22-year-old woman onto a bed and repeatedly "spanked" her with a leather paddle, leaving her with "considerable bruising".
Drakeford then "humiliated" her by gagging her with her own underwear before raping her.
Prosecutor Clare Wilks told Drakeford's sentencing hearing on Friday: "It was a sustained attack".
Ms Wilks read out a victim impact statement from the woman, who cannot be named, in which she described suffering "flashbacks" of the attack.
The woman said: "I don't feel myself any more".
Before his trial Drakeford also pleaded guilty to attempting to arrange or facilitate the commission of a child sex offence, after discussing having sex with a Facebook user who purported to be a 15-year-old girl.
Ms Wilks said it was likely the profile actually belonged to an online vigilante who reported Drakeford to the police.
Nigel Fryer, defending, said Drakeford suffered from autistic spectrum disorder, and had an "extremely low" IQ of 68 and the reading age of a 10-year-old.
Mr Fryer said: "The fact he will now be incarcerated is going to have an additional impact on him."
Judge Jonathan Furness QC told Drakeford his victim suffered "degradation and humiliation" during the attack in November 2016.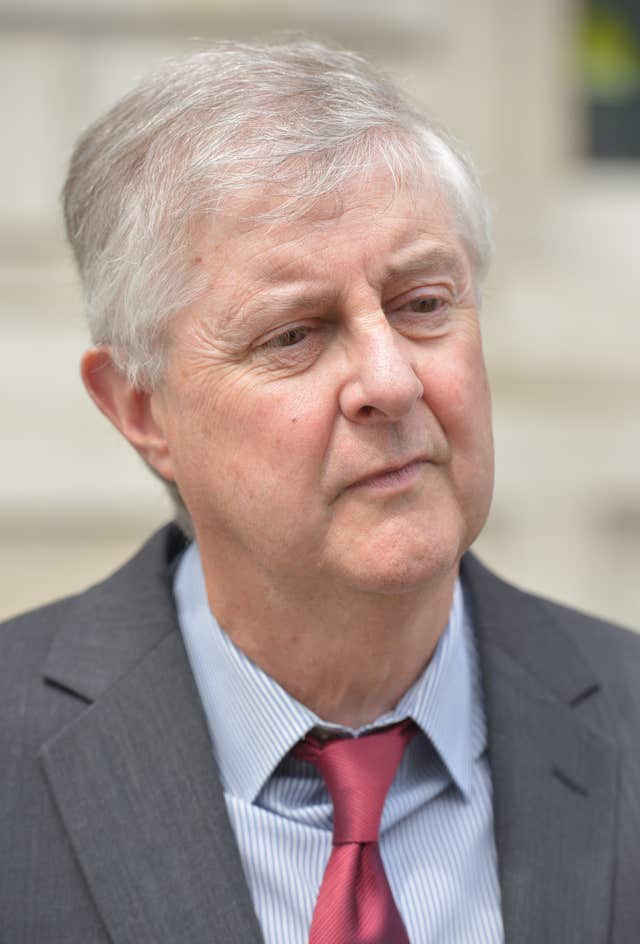 Judge Furness said: "You hit her on at least six occasions with the leather paddle and with your hands.
"It caused significant bruising and occurred in circumstances where she was protesting she did not want it to happen.
"It was a prolonged incident overall. You used violence on her and there was additional degradation and humiliation."
Drakeford, from Fairwater, Cardiff, was jailed for eight years and eight months.
He was also given a sexual harm prevention order, limiting his use of the internet, and banned from any unauthorised contact with a child under the age of 16.
Mark Drakeford, who is favourite to become First Minister when Carwyn Jones steps down in December, did not attend his son's sentencing but released a statement on Wednesday saying: "This has been a very distressing period for our family. Our thoughts are with all those caught up in it, especially the victim.
"There will be nothing further to add to this statement on this personal and private matter."