A bin lorry has sunk into a hole in a town centre road after the summer heat melted the asphalt.
The vehicle working for West Berkshire Council became stuck after the carriageway gave way in Old Bath Road, Newbury, Berkshire, on Thursday.
Thames Valley Police West Berkshire posted on Twitter: "Officers on scene making area safe after an HGV sunk into Old Bath Road Newbury. ROAD CLOSED awaiting recovery and road repair."
A spokeswoman for West Berkshire Council said: "We have excavated half of the site and found solid ground underneath and not ground water so there is no larger hole underneath.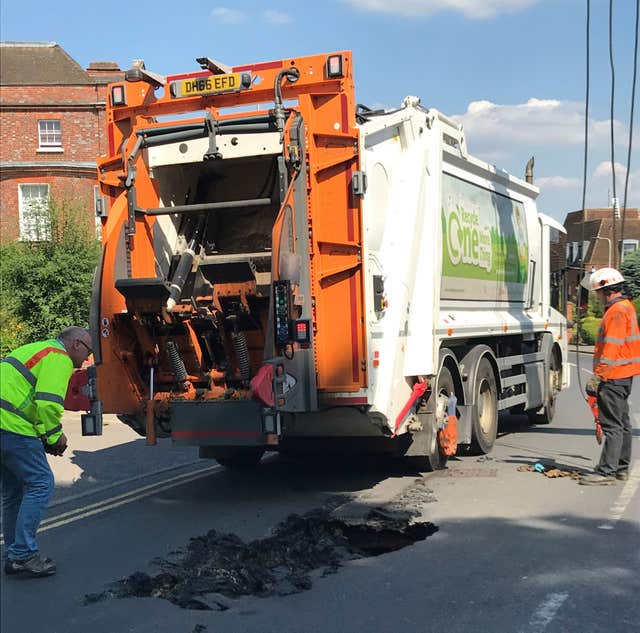 "The road will be closed over the weekend while repairs are carried out."