Another person with "potential historic connections" to Manchester City has been linked with serious allegations of child sex abuse, the club has said.
The Premier League table-toppers launched a QC-led review in November 2016 to investigate whether former City scout Barry Bennell used the club to facilitate abuse of young footballers.
The probe is also looking at whether any other paedophile may have used their connections with City to commit offences at any point from 1965 to the present day.
As well as identifying Bennell's activities, the review uncovered a second man called John Broome – who is now dead – but is not believed to be linked to Bennell.
Manchester City said they are also continuing to "exhaustively examine" a number of reports of "historic anomalous behaviours".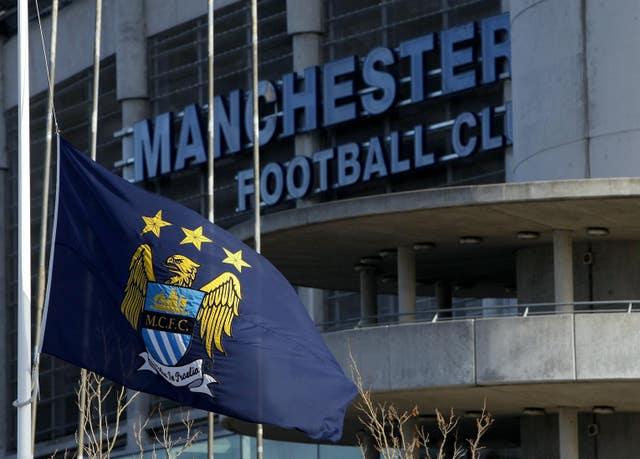 He regularly drove some of his victims to the club's then Maine Road stadium and Platt Lane training ground – although there was no evidence that abuse took place at either location.
At the end of the trial, City stated: "Firstly, and most importantly, following today's events at Liverpool Crown Court, Manchester City FC offers its heartfelt sympathy to all victims for the unimaginably traumatic experiences they have endured.
"No one can remove their suffering or that of others who suffered sexual abuse as children as a result of their involvement with football. All victims were entitled to expect full protection from the kind of harm they endured."
The statement continued: "The review team has engaged closely and transparently with police investigators and the football authorities throughout the past 15 months. A considerable volume of work has taken place and support workers have been made available for all potentially vulnerable individuals that have been spoken to. Manchester City FC is extremely grateful to all those who have participated in the review so far.
"Whilst Manchester City FC is restricted as to what it can make public at present, the Club can confirm that to date, the Review Team has identified serious allegations of child sex abuse in respect of two identifiable individuals with potential historic connections to Manchester City. One of these individuals is Barry Bennell. The second identified individual – John Broome – is deceased and is not believed to be linked to Bennell. Investigations into Mr Broome and his alleged offences continue.
"In addition to these individuals, the team continues to exhaustively examine a number of reports of historic anomalous behaviours, no matter the level of gravity and strength of potential connection to Manchester City, over a period spanning more than 50 years."
The club said it could not give any more detail about those reports but said it remained in "regular dialogue" with police and the Football Association which is conducting its own widespread investigation into allegations of historical sex abuse.
Former Manchester City youth coach Steve Fleet told The Guardian he spoke out to stop the club hiring Bennell for a full-time role after hearing rumours he was "dodgy".
He said: "In football, like any sport where there's young people, there are perverts and I wouldn't even let him into our coaches' room. I felt so strongly about it I put my job on the line."
He said he had pressure from chief scout Mr Barnes, as well as the club scouts and directors, but refused to work with Bennell.
He said: "What's happened, I'd predicted for years. He offered these young boys stardom and a place on the ladder, but I knew that wasn't his main motive."
It is understood that City have spoken to more than 100 people as part of its review which has so far cost £1 million.
Anyone who may have information for the inquiry can contact the club, with discretion, at safeatcity@cityfootball.com