A serial fundraiser famous for completing some of the world's most demanding physical challenges in an old-fashioned deep-sea diving suit is planning on hanging up his metal helmet – after one more enormous test of endurance.
Leukaemia survivor Lloyd Scott, who has raised over £5 million for charity since his diagnosis 30 years ago, is preparing to complete an "ultra marathon" underwater for Sport Relief.
The 56-year-old and his team will be travelling to the Anavilhanas National Park in Brazil and the small town of Taucapecacu in January next year before he commences his marathon down the bed of the Rio Negro.
Scott will spend seven days in his metal suit – which has been specially dyed red for Sport Relief – in his bid to reach Encontro das Aguas where the Negro meets the Amazon.
He will be forced to navigate through dense undergrowth in fast-flowing currents while avoiding some of the Amazon's most dangerous predators including caiman crocodiles and piranhas.
Scott, who works as a sports centre manager at Leytonstone School in east London, and his team of safety drivers and crew will camp along the river and also stay with local tribes.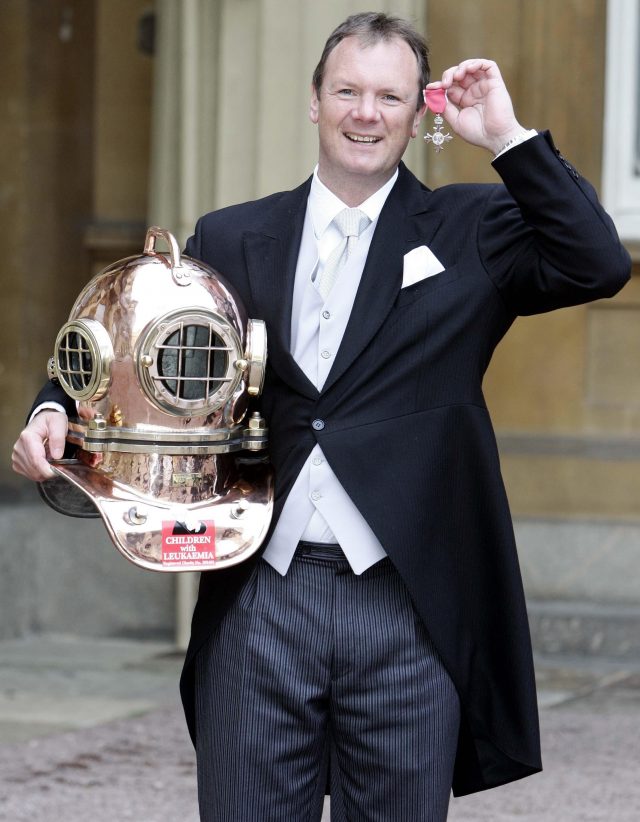 The former professional goalkeeper and firefighter was diagnosed with leukaemia in the late 1980s just days after he saved two children from a house fire and was receiving treatment for smoke inhalation.
He owes his life to a bone marrow transplant in 1989 and since then has devoted his life to raising cash for good causes.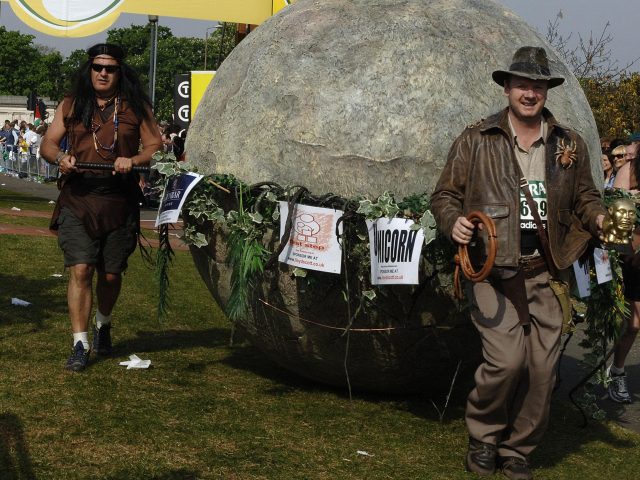 Scott has completed more than 40 challenges and former feats of endurance include cycling across Australia on a penny-farthing, an underwater marathon in Loch Ness and swimming from John O'Groats to Lands End.
In 2002 he set the record for the slowest ever marathon when he completed the London Marathon in his diving suit in 5 days, 8 hours, 29 minutes and 46 seconds.
He has walked to both the North and South poles and raised funds for charities including Children with Cancer UK and The Queen Elizabeth Diamond Jubilee Trust.
Scott was awarded an MBE for his services to charity in 2005.