Theresa May suffered the loss of her two closest aides as they paid the price for the disastrous General Election result.
Mrs May's joint chiefs of staff Nick Timothy and Fiona Hill resigned amid intense Tory criticism in the wake of the snap election which saw the Prime Minister lose her Commons majority.
In an effort to shore up her position in Number 10 the Prime Minister has sent her Chief Whip to Belfast for talks with the Democratic Unionist Party ahead of the first test of her diminished authority when Parliament returns.
There were also misgivings about relying on the DUP, which strongly opposes same-sex marriage and abortion.
In a resignation statement on the ConservativeHome website, Mr Timothy acknowledged one of his regrets was the way Mrs May's social care policy, dubbed the "dementia tax" by critics, had been handled.
The Prime Minister was forced to perform an unprecedented U-turn within days of the publication of the Tory manifesto by announcing there would be a cap on social care costs, something that had been absent in the original policy document.
Mr Timothy said: "I take responsibility for my part in this election campaign, which was the oversight of our policy programme.
"In particular, I regret the decision not to include in the manifesto a ceiling as well as a floor in our proposal to help meet the increasing cost of social care.
"But I would like to make clear that the bizarre media reports about my own role in the policy's inclusion are wrong: it had been the subject of many months of work within Whitehall, and it was not my personal pet project."
But he also set out his concerns about the way the campaign was managed, in comments viewed as a sideswipe at election guru Sir Lynton Crosby.
It said the campaign failed to get "Theresa's positive plan for the future across" or "notice the surge in Labour support, because modern campaigning techniques require ever-narrower targeting of specific voters, and we were not talking to the people who decided to vote for Labour".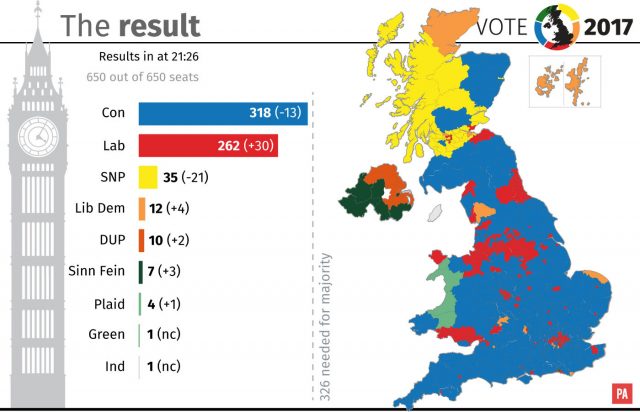 On the same website Ms Hill said: "I have no doubt at all that Theresa May will continue to serve and work hard as Prime Minister and do it brilliantly."
The Prime Minister's former communications chief Katie Perrior, who left Downing Street when the election was called, hit out at the two aides' "rude, abusive, childish behaviour".
Writing in The Times she said: "Mrs May condoned their behaviour and turned a blind eye or didn't understand how destructive they both were."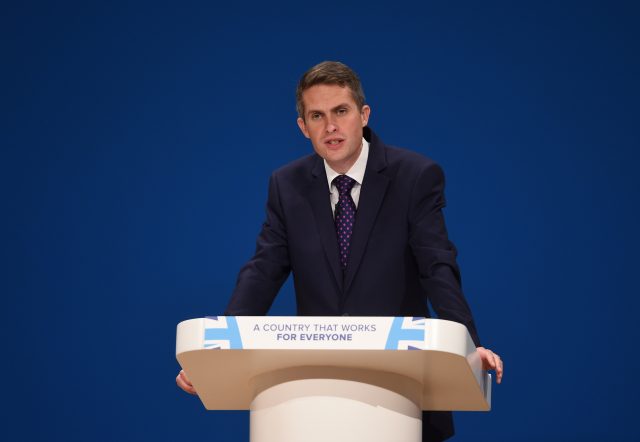 Mrs May, who was working on putting her Cabinet together, sent Chief Whip Gavin Williamson to Belfast for talks with DUP counterpart Sir Jeffrey Donaldson.
The 10 DUP MPs would provide vital support to Mrs May after her majority was wiped out as the snap election gamble backfired, leaving her with 318 seats.
The Queen's Speech setting out the Government's programme is due on June 19, with a highly significant vote on its content expected after a few days' debate.
In an indication of the unease within the party about the link-up with the DUP, Scottish Tory leader Ruth Davidson said she had demanded a "categoric assurance" from the Prime Minister that gay rights would not be affected by a deal.
Mrs May was working on a Cabinet reshuffle, although the election result makes it less likely she will risk alienating colleagues by making wholesale changes as she cannot afford to have disgruntled former ministers sniping at her from the backbenches.
After speculation the PM would use a solid win to move Philip Hammond from the Treasury, he and other potential successors as Tory leader, Foreign Secretary Boris Johnson and Home Secretary Amber Rudd, remained in place.
With Brexit Secretary David Davis and Defence Secretary Sir Michael Fallon also staying put, there were suggestions changes could just centre on replacing the eight ministers who lost their seats.
Amid reports senior Tories were sounding out potential replacements for Mrs May, prominent Conservative MP Heidi Allen said the Prime Minister had six months at most left in Downing Street.