Apple has released three new iPhones at its launch event in California.
Boss Tim Cook used Steve Jobs's favoured "one more thing" line to announce the widely rumoured special edition smartphone, the iPhone X – a device to mark 10 years of the iPhone.
It will be the most expensive iPhone ever, costing $999 and going on sale on November 3.
The software uses infrared sensors among others to build a dot pattern and recognise a user's face through machine learning techniques. Apple says it can even recognise users in the dark.
The larger screen, which fills the front of the device and replaces the traditional home button, also uses OLED screen technology for the first time.
The Super Retina display screen is now swiped upwards to unlock, with swipes also used to close apps now the home button is gone.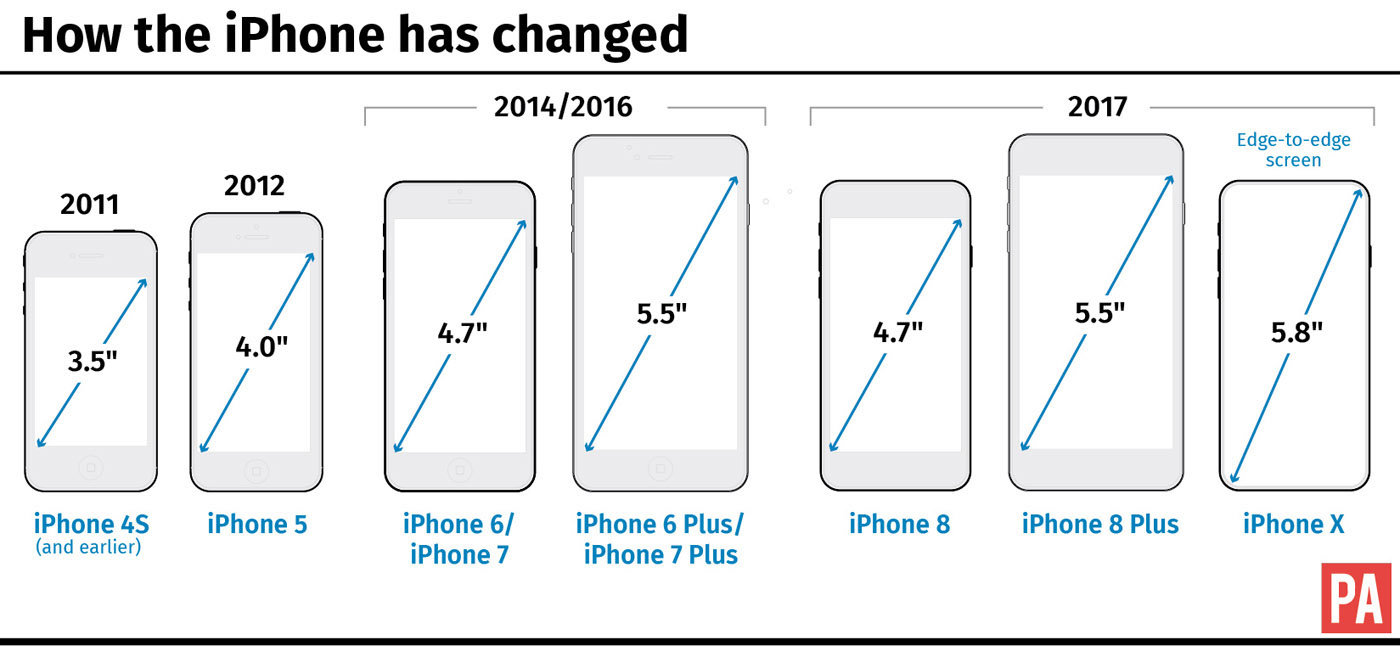 The front-facing camera now carries Portrait mode and Portrait Lighting technology for the first time, which the firm says will enable users to take better selfies.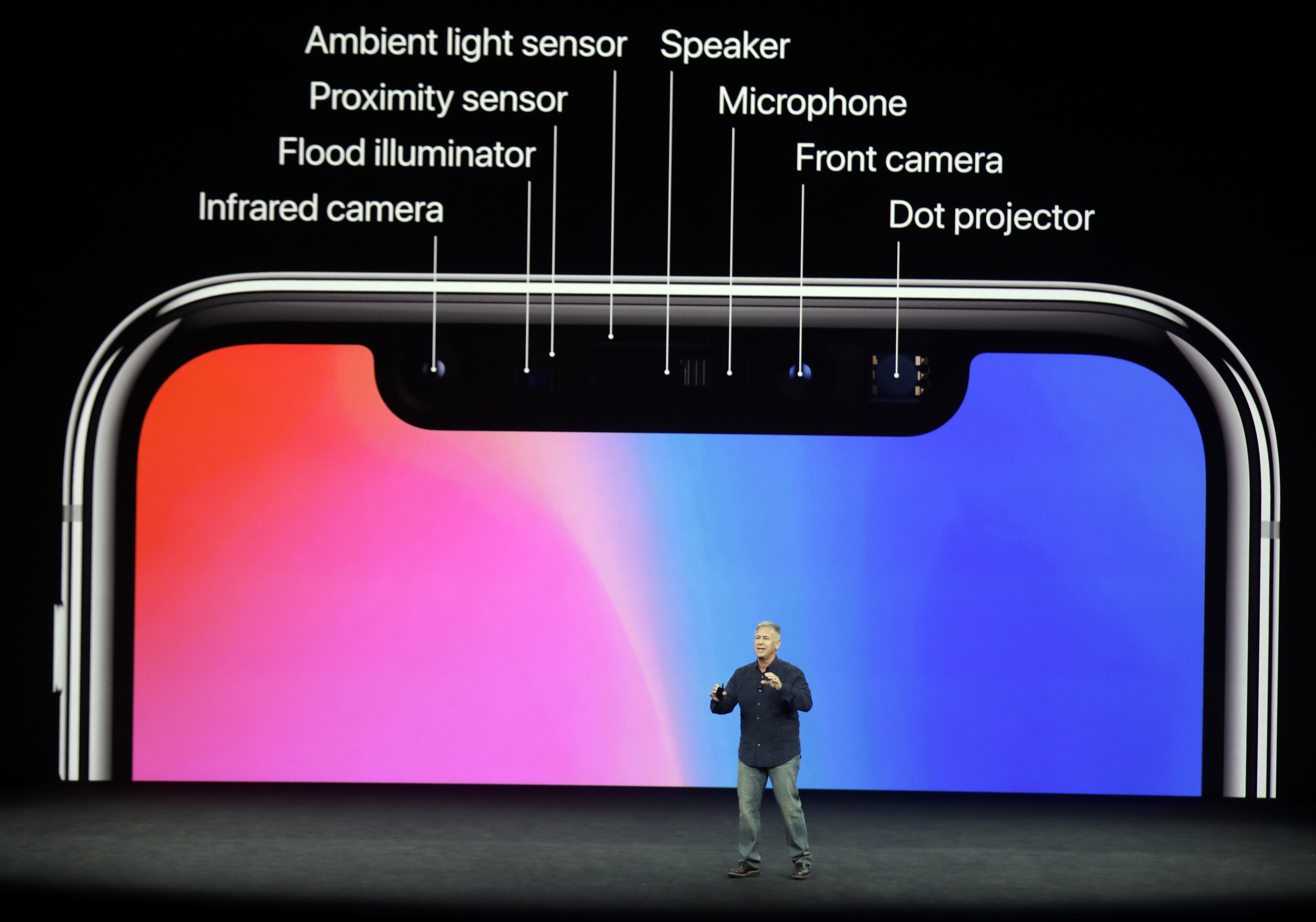 The two new phones will feature glass on the front and rear of the device for the first time, which has been specially sealed to make the 8 and 8 Plus dust and water-resistant.
The iPhone 8 and 8 Plus will also be capable of wireless charging for the first time.
The technology giant said the 8 and 8 Plus are also the first smartphones to have been designed for augmented reality (AR).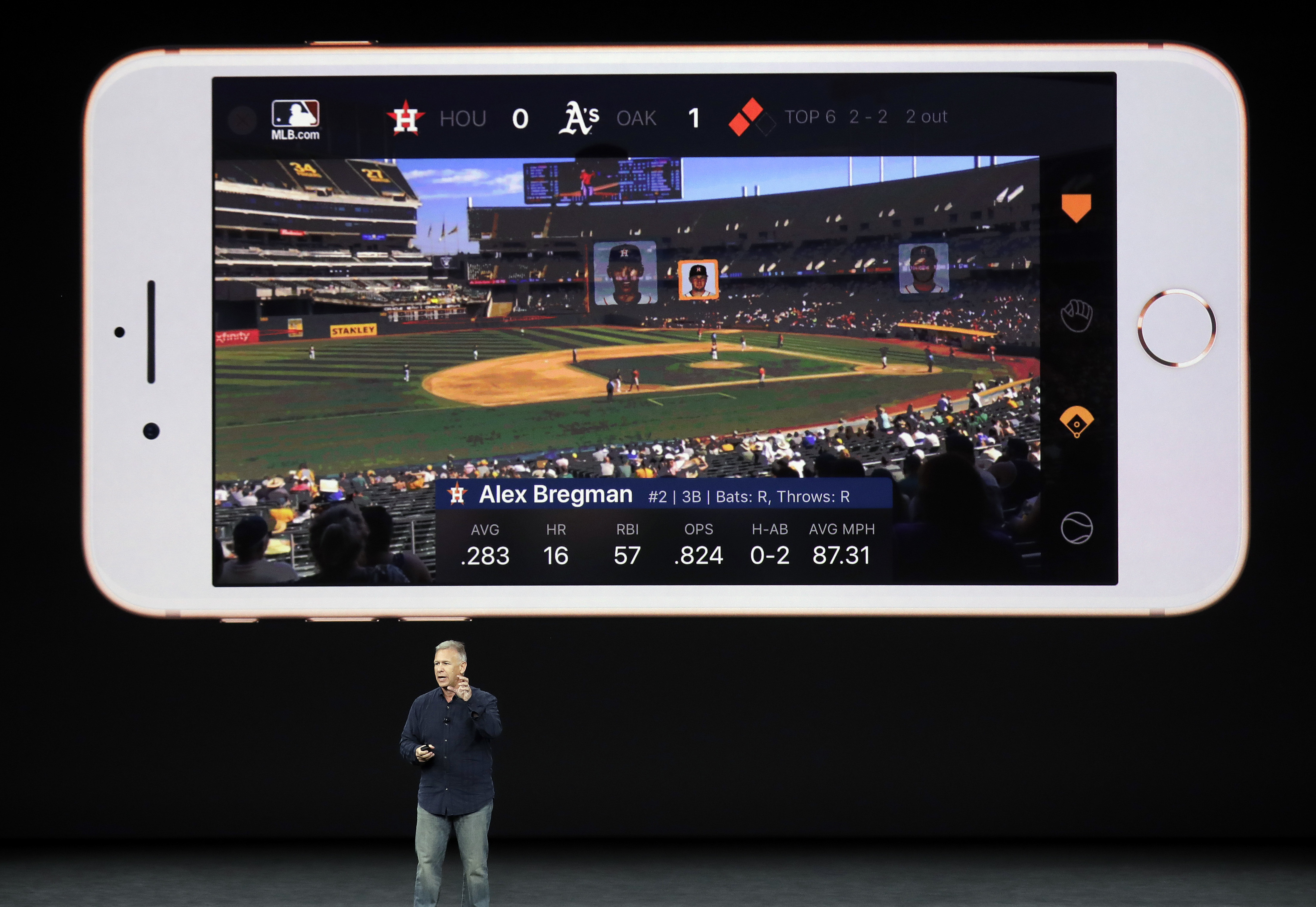 Apple announced a developer kit for the technology earlier this year called ARKit and said this technology has been built into the hardware and software of the new devices.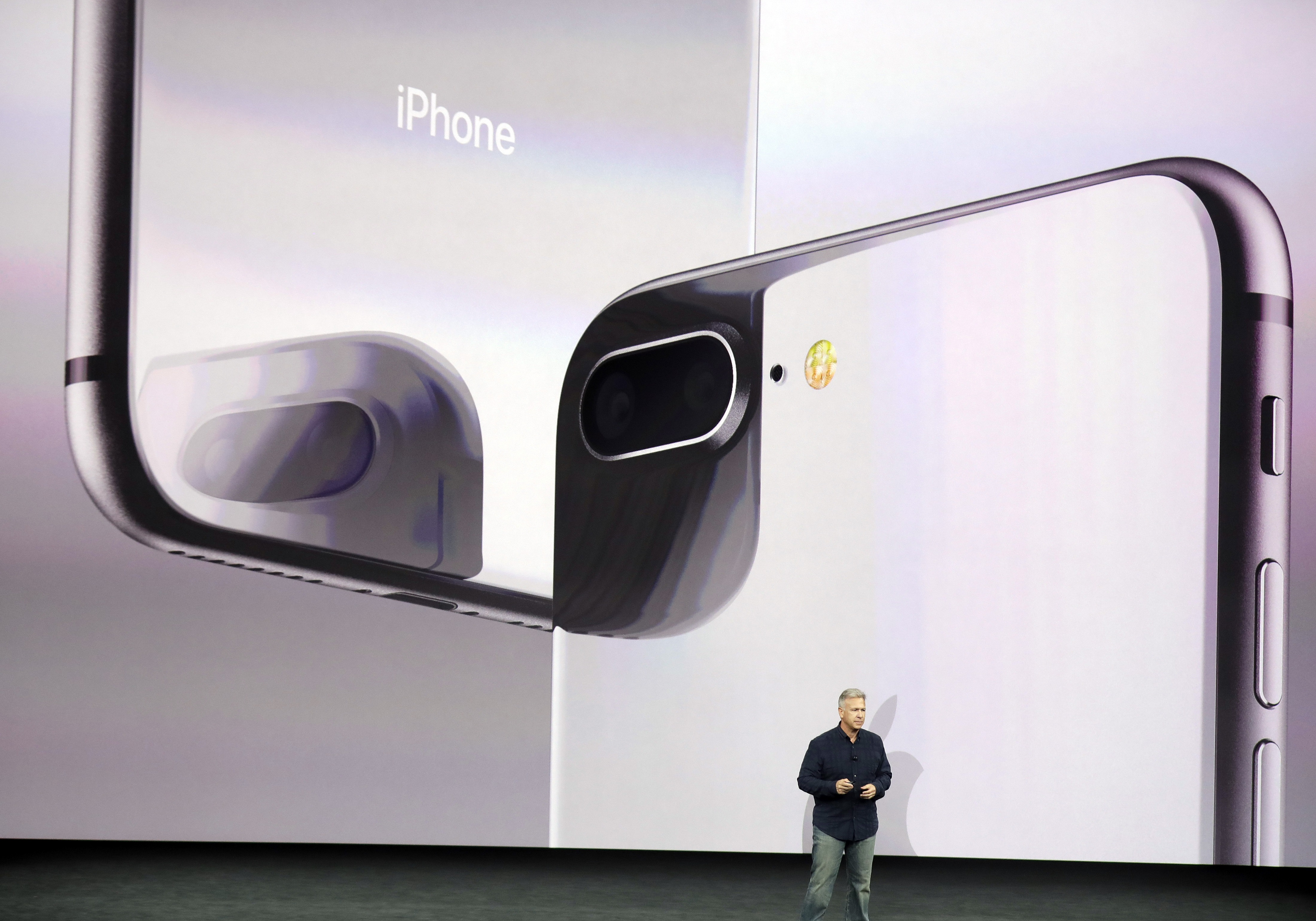 The iPhone 8 will cost $699, and the iPhone 8 Plus $799.