There we are then – no sooner had the Caddy arrived it was on its way back to Volkswagen and has been replaced by another big VW bus.
The Caddy's replacement is a story for another day, though – here I want to talk to you about my time with Volkswagen's smallest commercial vehicle.
I racked up around 1,000 miles in a few short weeks and I can say, hand on heart, I really enjoyed it.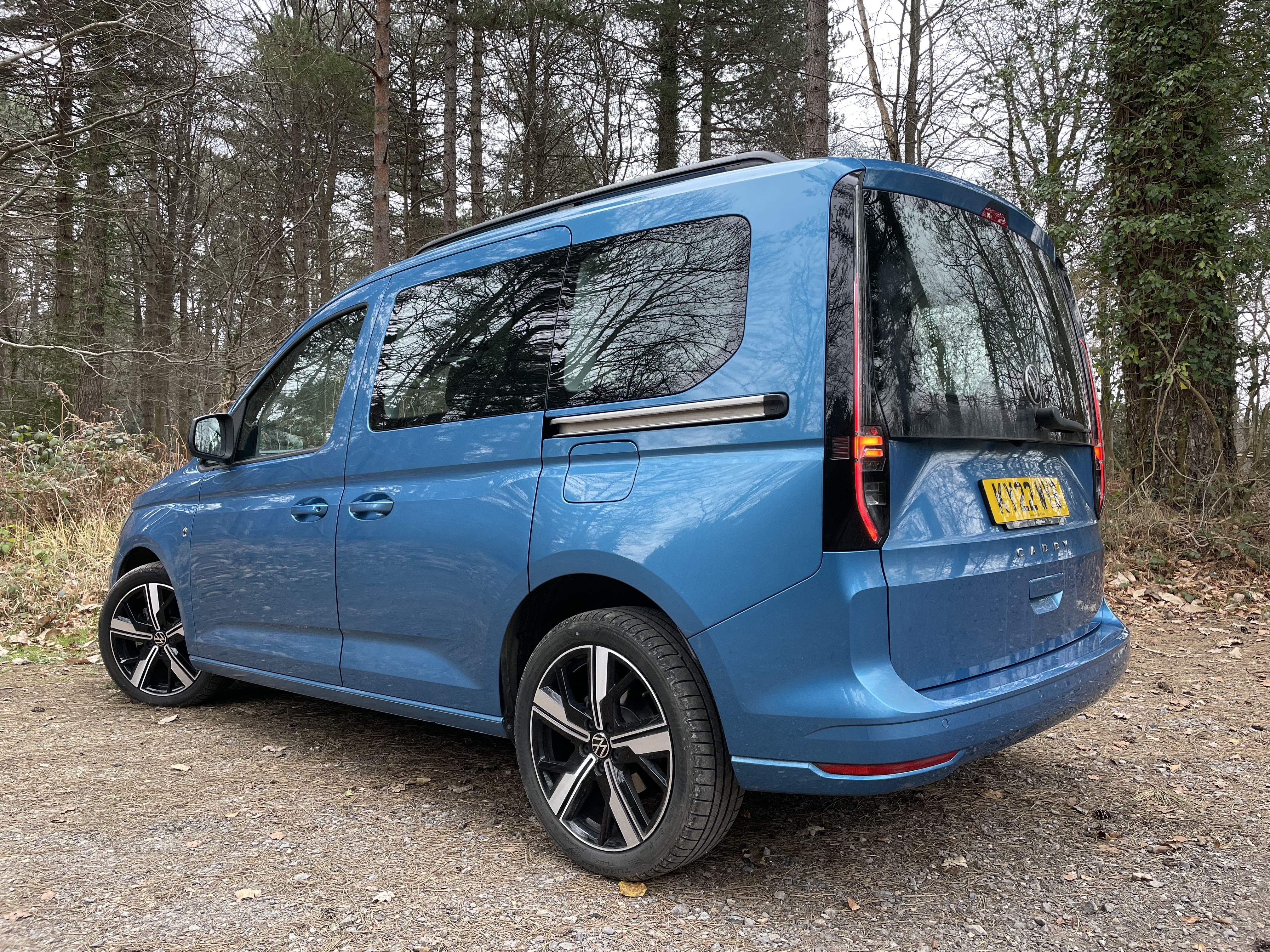 You might find that surprising as let's face it, it's not the most exciting vehicle in the world. Its functional demeanour is a two-fingered salute to fashionable crossover SUVs that, more often than not, are nowhere near as practical as they make out to be. It's as sensible as a pair of zip-off walking trousers from Millets – but that's exactly what I loved about it.
Our car was the five-seater short-wheelbase (SWB) version and it easily swallowed up people and things. Despite being the smaller version, the SWB still has a massive 1,100-litre boot and carried the weekly shop with room to spare. It was very useful with a couple of trips to the local tip carrying enormous bags of garden rubbish. Hooks on the side of the boot for shopping and tie-down hooks made the space even more useful, while a large load cover kept items hidden from any prying eyes. Extra drawers under the front seats gave even more storage space.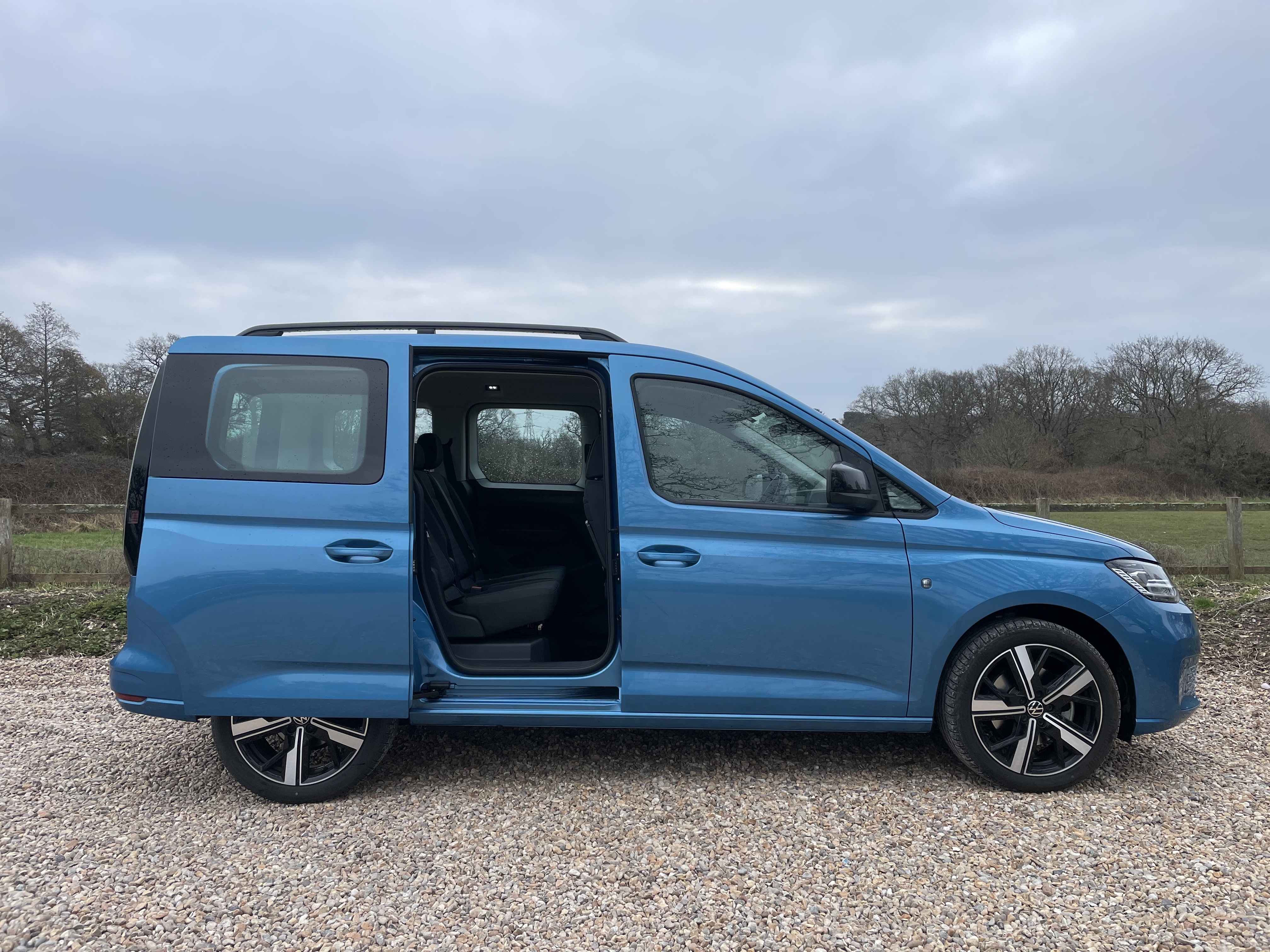 Volkswagen does offer a pair of rear seats should you need them, but in my time with the Caddy, I struggled to understand why you would specify a SWB Caddy with seven seats when the seven-seat Caddy LWB (long-wheelbase) model exists – perhaps someone could let me know why.
Speaking of seats, the back seats are wide enough – just – for three passengers, but legroom could be better; the bench doesn't move so some of my lankier friends moaned about their knees squashed up against the backs of the front seats. They didn't moan about it feeling claustrophobic, though, thanks to the massive glass panoramic roof, which seems good value at £990 – it really brightened up the back seats.
However, every passenger I've carried in the back of the Caddy – not just the tall ones – said it was very noisy on the move, but that's always a downside of a boxy van-based people-carrier – empty space equals poor acoustics.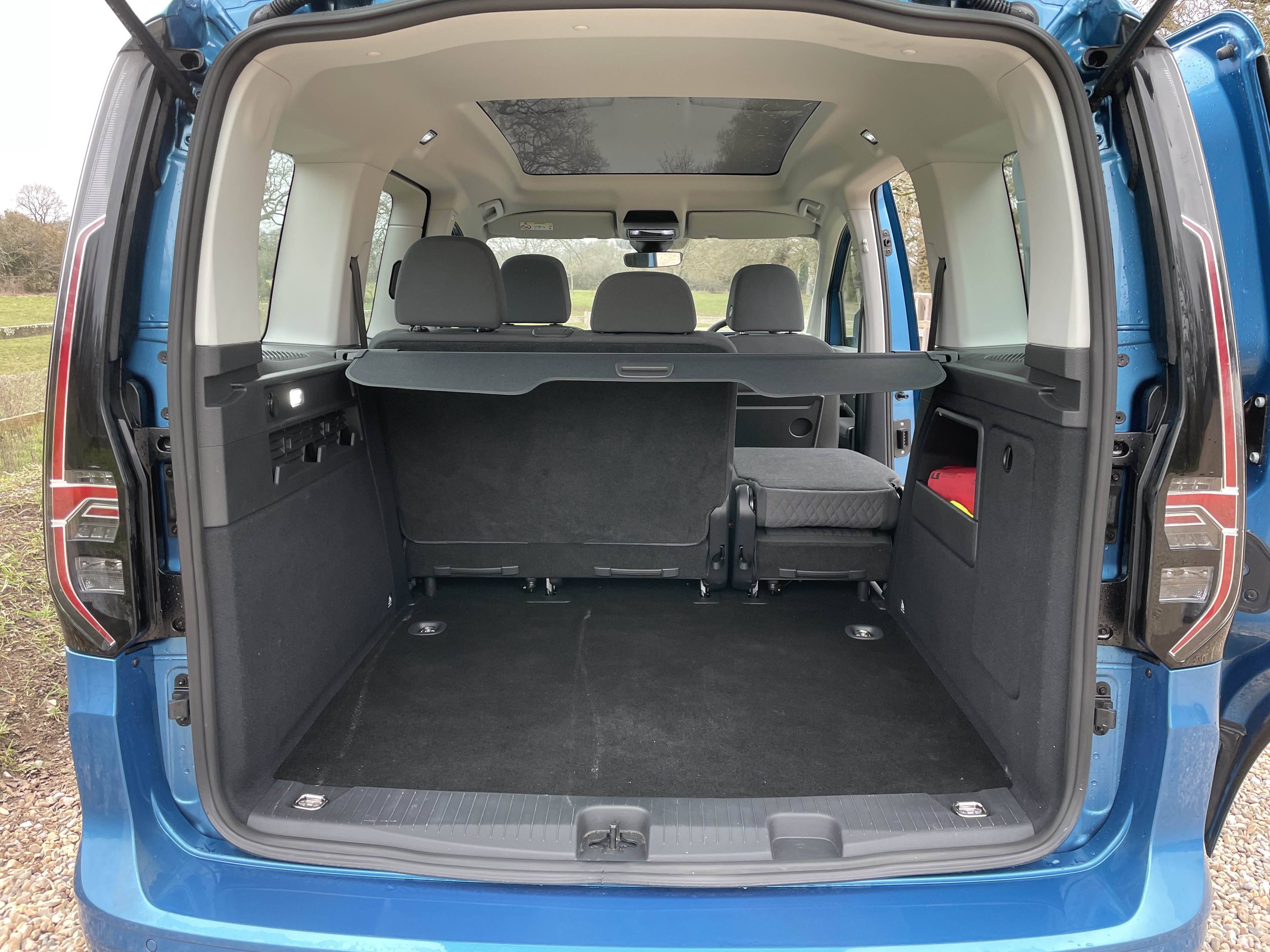 I remember when van-based people carriers were spartan when it came to technology – they really were builders' vans with some spare seats thrown in. The Caddy has the same tech as any other VW and, on the surface at least, gets an impressive level of equipment as standard. Admittedly this Caddy had the larger touchscreen, digital dials and wireless phone connectivity and charging, all of which are options, but it's mad to think this level of sophistication is available in a car like this.
While it's great this type of tech is available in the Caddy, it would be great if it didn't frustrate me so much. The infotainment system is a confused mess of menus, the temperature and volume controls are sliders under the touchscreen that don't illuminate at night, and the lane keep assist had a terrible habit of yanking the steering wheel out of my hands on roads where the line markings were poor – which is virtually every road in the countryside where I live.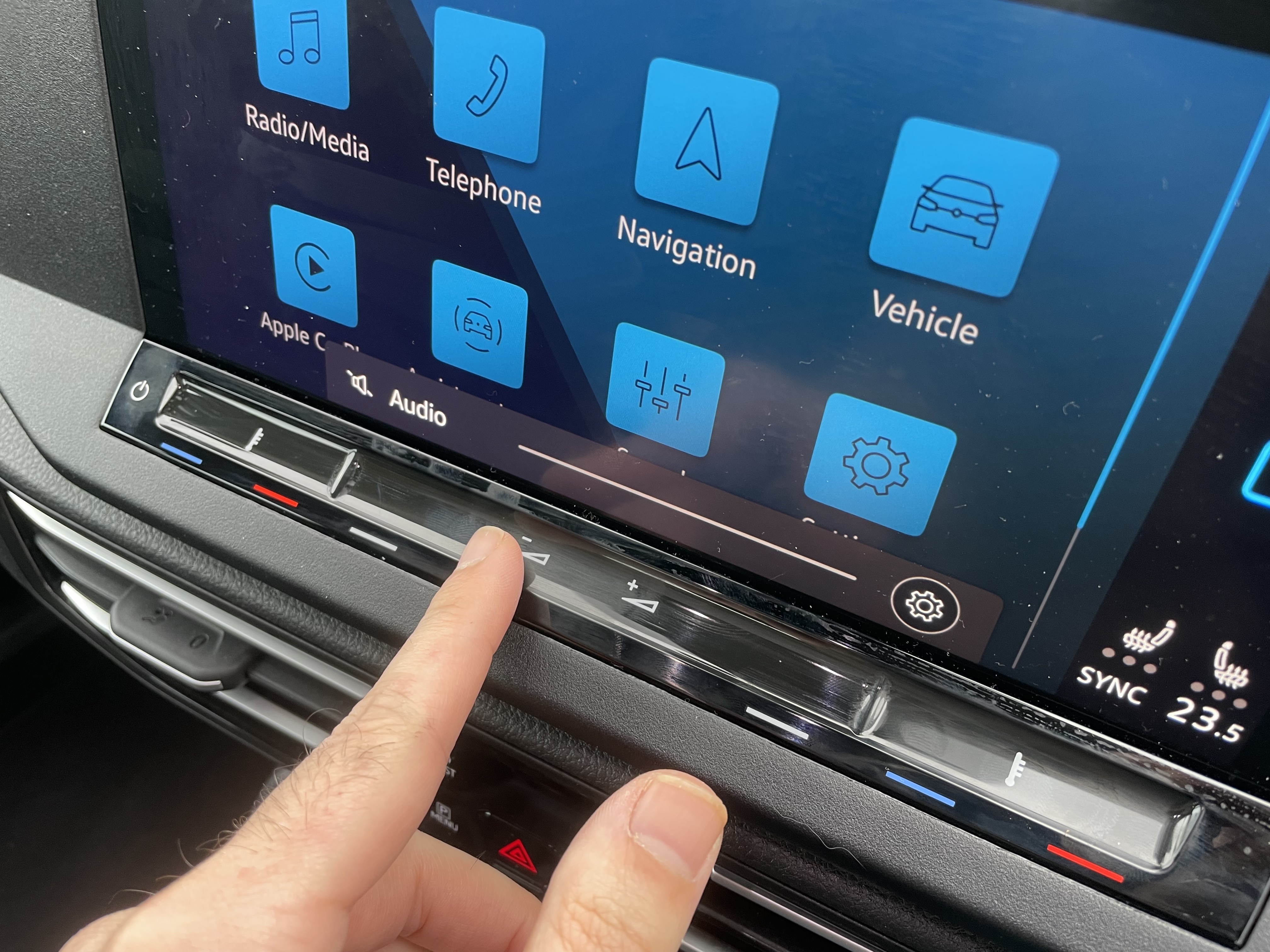 What's more, while I liked the shape and design of the interior, the rectangular touchscreen looked ugly in the swoopy dashboard. And, though I know it has commercial vehicle origins, it would have been nice if for the passenger version, there was just a smattering of squidgy plastics just to break up the unremitting sea of scratchy grey plastic. I don't think that's an unreasonable thing to wish for in a £42,000 car.
I had no complaints with the engine, however. While VW's fantastic 2.0-litre diesel has become rather unpopular in recent years due to 'Dieselgate', it's a perfect fit for a vehicle like this. It was never rough and always returned in the high 40s for fuel consumption; even the DSG dual-clutch automatic gearbox – always a weak link in a diesel VW – behaved itself for most of the time; there was only the odd moment at junctions when the gearbox hesitated and left me in limbo.
All in all, it was great to spend some time with the Caddy, and as I handed the keys back to the Volkswagen delivery driver, I couldn't help but think I'm glad vehicles like the Caddy that dispense with glamour and focus on practicality exist. That's just as well really as the Caddy has been replaced by its larger brother – but more on that next time.