Long-term report: Is the Audi RS4 the perfect parent-mobile?
When it comes to transporting little ones and their equipment, the larger the vehicle the better. Does the RS4 fit the bill? James Baggott finds out.
People have different ideas of what makes the perfect parent-mobile – but for me, the criteria are pretty clear.
First, it needs to have plenty of carrying capacity, because babies come with more luggage than Paris Hilton. After that, it needs to be safe, stylish and above all else, really rather cool.
The last one is more subjective, but there would be few people that would argue the Audi RS4 is anything other than jaw-achingly cool.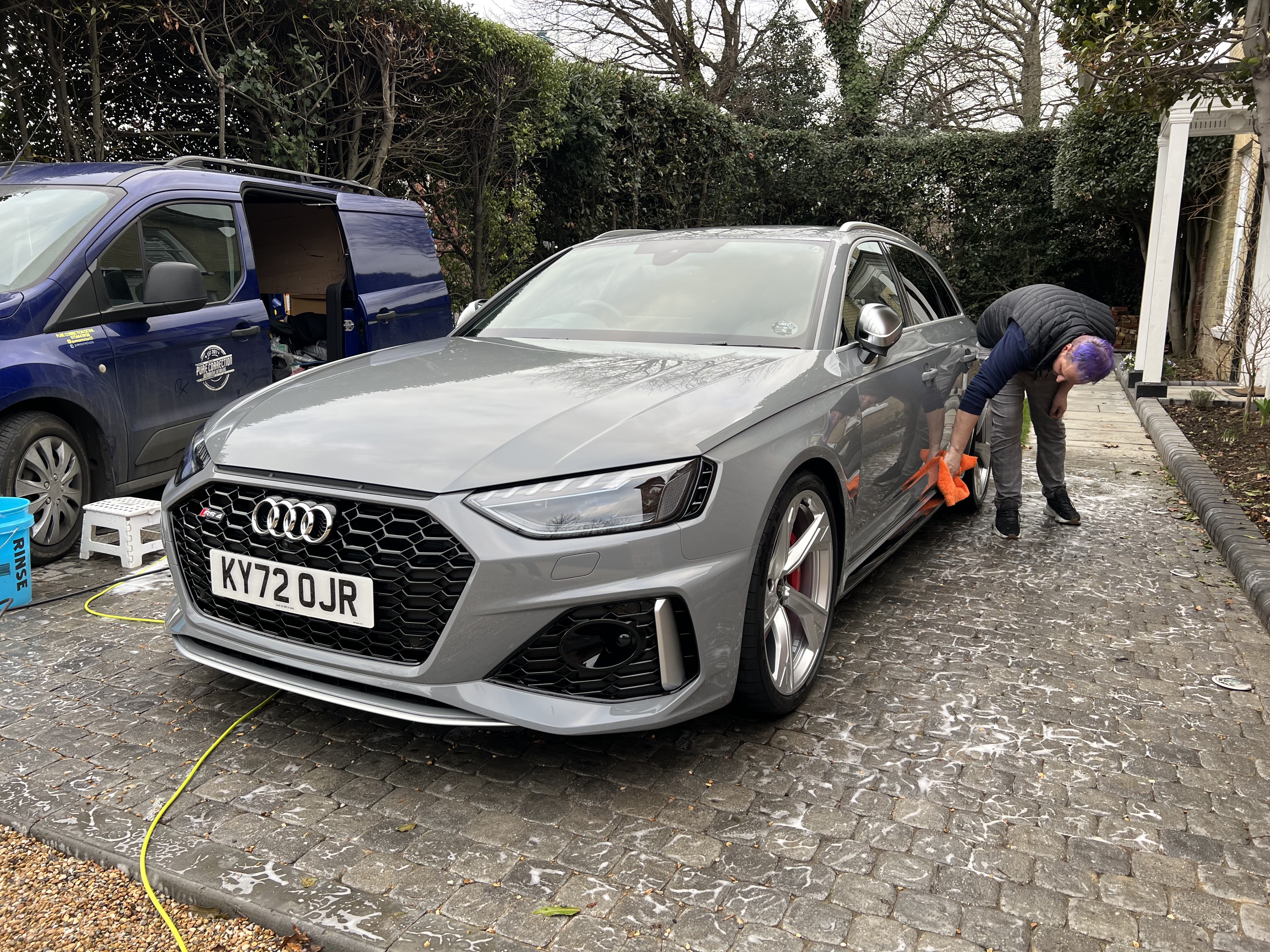 Take the pensioner driving a Hyundai i10 who stopped me at a fuel station the other day to ask who made it. She'd never heard of an 'Audi', but did tell me it was 'jolly good-looking'. And who am I to argue with what was clearly a very astute pensioner?
The RS4's incredible performance is the usual talking point when I pull up at the pumps. I've been stopped several times now at the fuel station (a place I frequent rather too often these days) by Audi admirers. One had previously owned an RS6 and spent 10 minutes telling me how much he missed it and just how good it was at pretty much everything.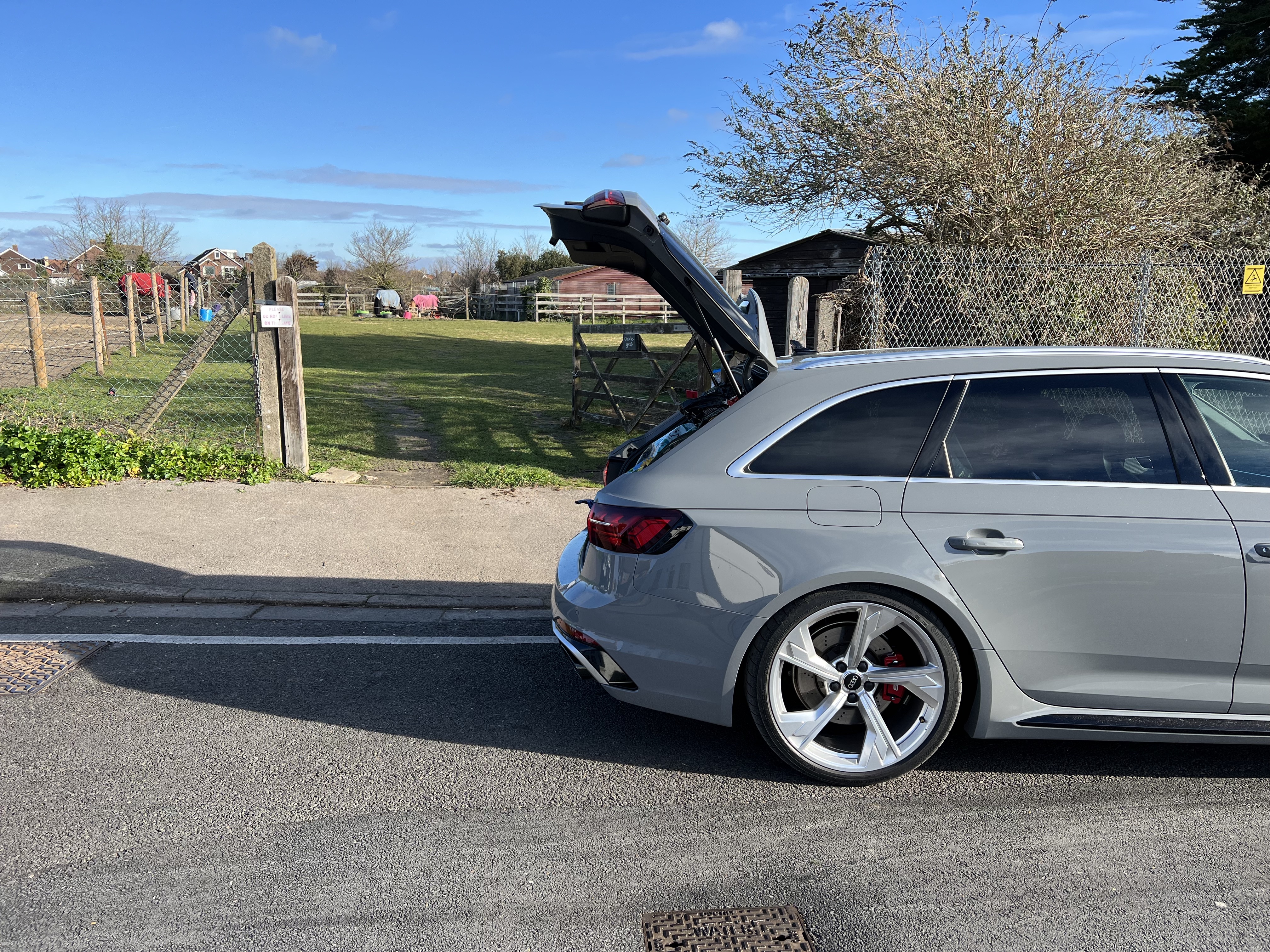 And he hit the nail on the head. While I understand an £85,000 estate car isn't the most affordable family transportation out there, for those lucky enough to be able to buy one – or lucky journalists like myself lent one for a few months – it makes a compelling argument for the ultimate in family wheels.
Over the last few weeks the RS4 has been called upon for a variety of mundane family tasks and all of them it's achieved with aplomb.
The boot has been packed with all sorts lately including equipment for a forthcoming work event, a life-size dummy for man overboard drills on the lifeboat and even 25 bags of horse manure for my vegetable patch. Nothing says 'middle aged man' quite like a fondness for gardening, but I'll move quickly on.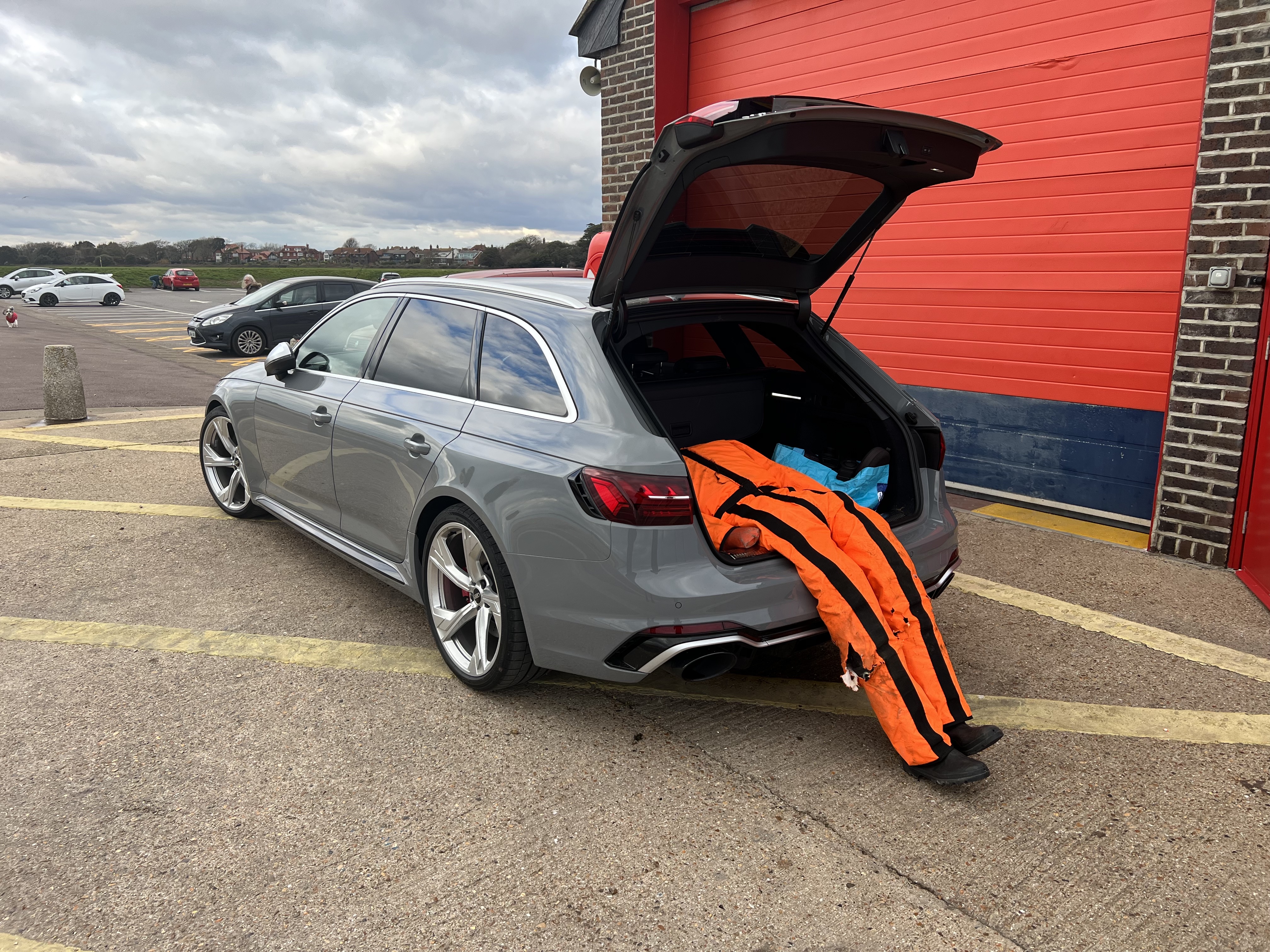 That latter task was tackled with incredible care for fear of recreating a scene from Back to the Future and earning myself the nickname 'Biff' for the rest of my life. Thankfully, the manure made its way back from the horse field and into the garden without incident.
On the rare occasions I do get to drive the car alone, I get the chance to marvel at its incredible turn of speed. For all its practicality and usefulness, the RS4 can still be classed as a true performance car.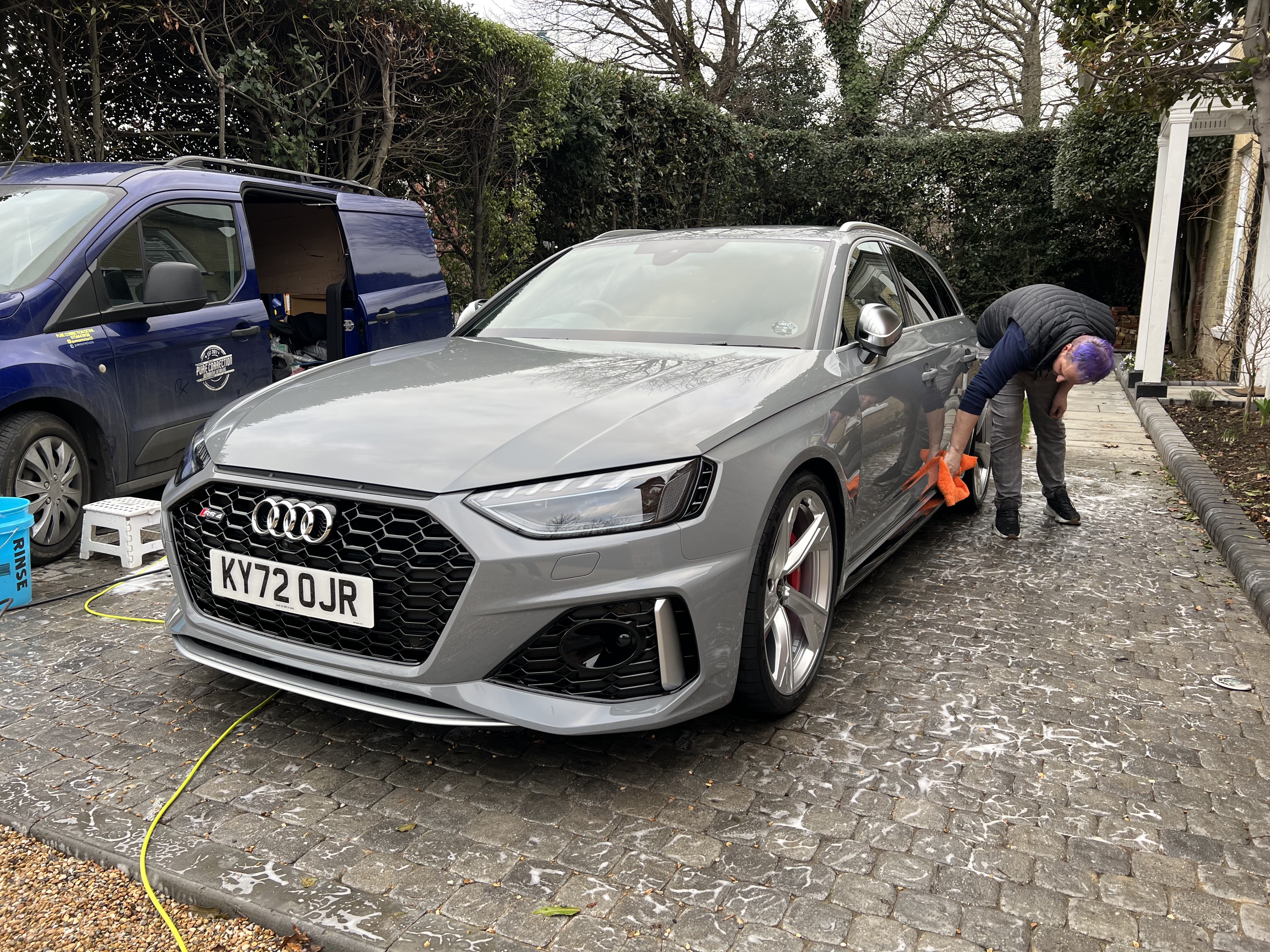 The 3.0-litre twin-turbocharged engine produces 444bhp and 600Nm of torque – which makes it unbelievably rapid off the line. In fact, it'll hit 60mph in just 4.1 seconds. That's faster than some Porsches.
Over the last few months, I've loved the beautiful ride quality, which is supple enough to be comfortable but firm enough to inspire confidence in the bends. The steering is perfect and unlike any VW Group model with a diesel-auto gearbox combination, this petrol-auto match is sheer brilliance. Changes are rapid in normal mode and even quicker in sportier 'RS' guise.
It is very hard to fault the RS4. Yes, as I've pointed out in previous reports, there are a few minor annoyances, but they're nothing that would put me off. I do still find the drum beat it plays every time I get out a bit strange – I think it's supposed to be an emotive heartbeat, but it just sounds like I've accidentally turned Radio 1 up too loud. But there's not much else to groan about.
The longer I live with the RS4 the deeper the bond grows. It's sublime to drive, wonderfully practical and fits perfectly with my current lifestyle. Next up is a trip to the Alps for a little winter break, so I'll report back soon on how it copes. Spoiler alert: I suspect it'll be really rather well.