First Drive: The Vauxhall Astra GSe kickstarts this firm's sporty electrified era
Vauxhall is establishing a sporty 'GSe' electrified nameplate, with the Astra beginning proceedings. Ted Welford heads to Malaga to try it out.
What is it?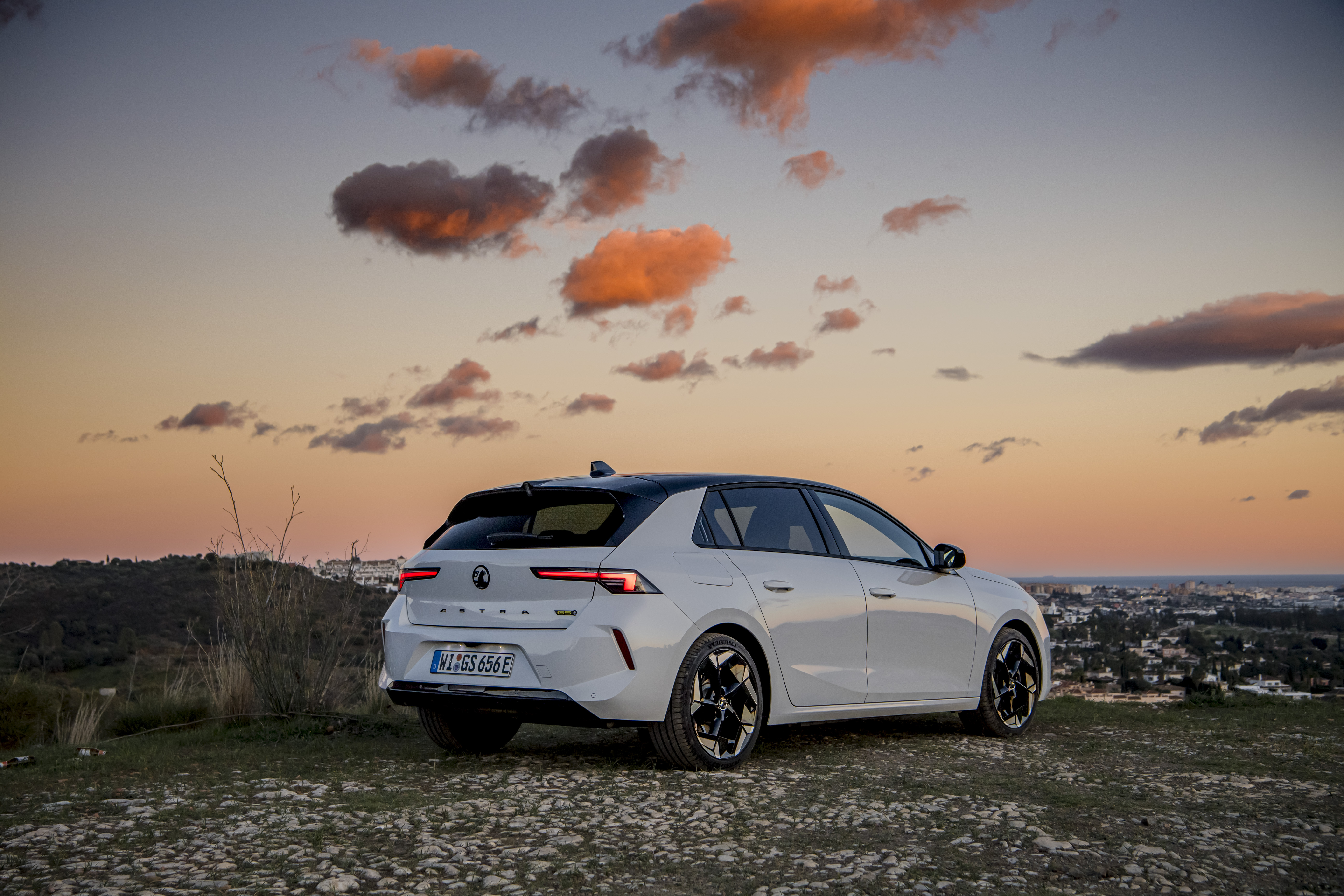 Vauxhall has a pretty impressive reputation when it comes to sporty models. Sure, it might not have the glittering history of arch-rival Ford, but with its GSi and VXR models, it's produced some very credible performance cars over the years.
GSi and VXR are no more, however, and as Vauxhall looks ahead to 2028 when it will only sell electric models, it's keen to reignite the fire when it comes to sporting models. That's where GSe comes in. Standing for Grand Sport Electric, it's Vauxhall's new sub-brand that will focus on producing more performance-orientated versions of hybrid models, and then EVs in future years.
GSe gets its first outing with Vauxhall's latest Astra, but does it suitably liven up this hatchback?
What's new?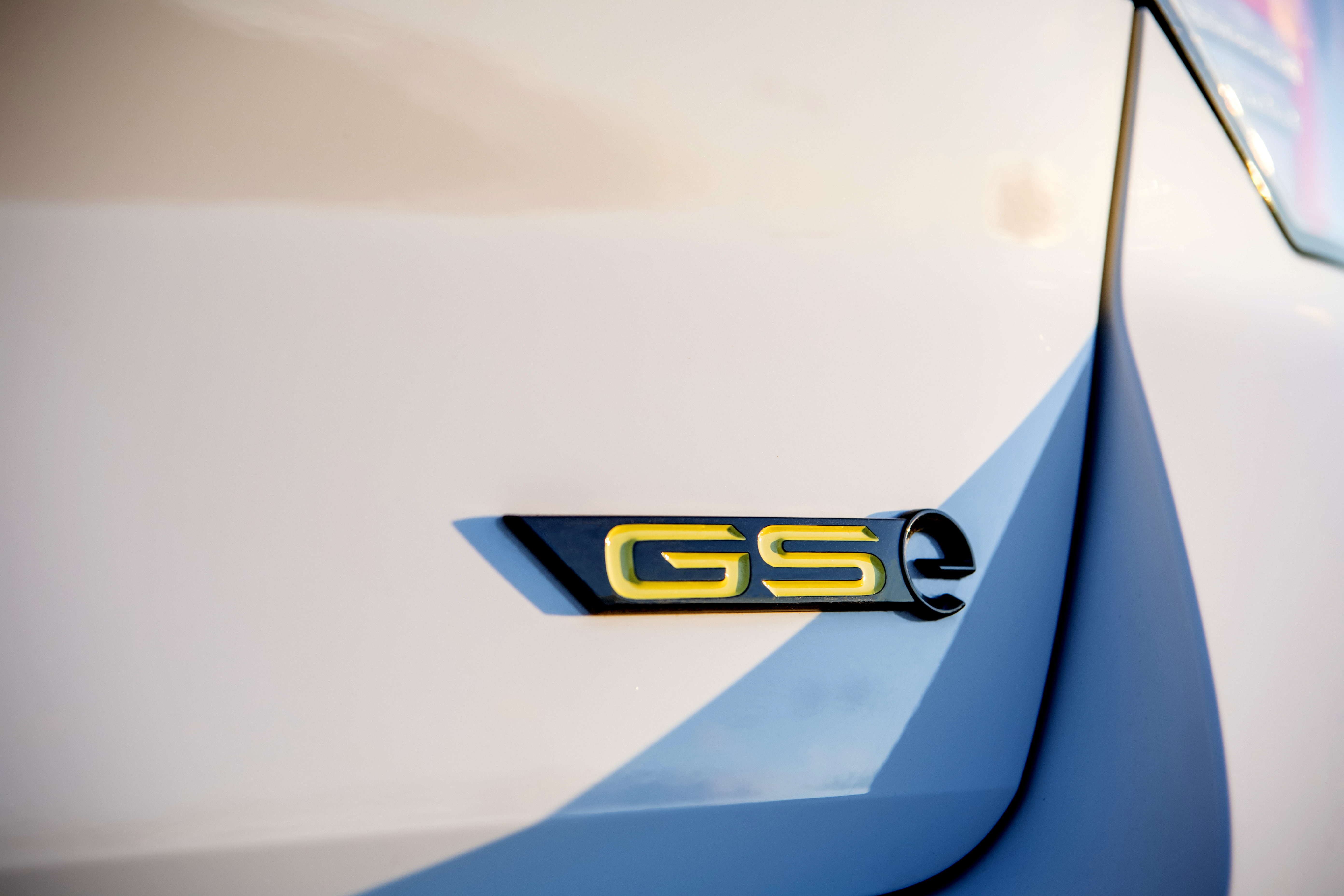 Vauxhall is keen to stress that GSe is "not intended" as a direct replacement for the VXR, so we've got no bespoke high-performance models, but instead tweaked versions of the brand's existing cars.
The latest generation of Astra is ripe for this, given just what an improvement it is over its predecessor. While it's already available as a '180' hybrid, the GSe boasts more power, a bespoke chassis and styling revisions to help make it a more compelling proposition.
What's under the bonnet?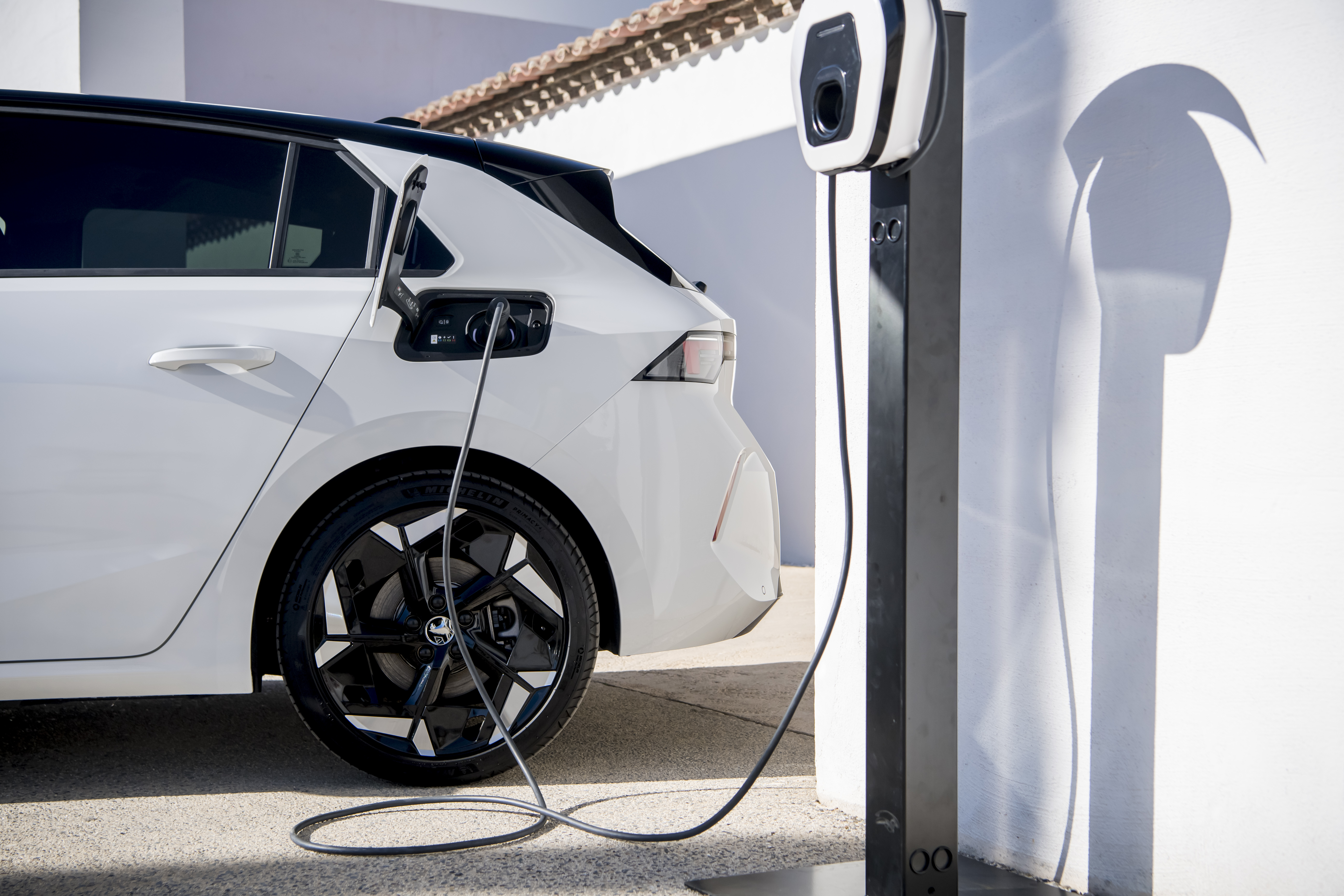 The Astra GSe uses a powertrain that will be very familiar to those that know about their Stellantis products. Available on other Citroens and Peugeots – which don't try to be 'sporty' – it pairs a 1.6-litre turbocharged petrol engine with an electric motor for a combined 222bhp and 360Nm of torque. Drive is delivered to the front wheels, with an eight-speed automatic gearbox being adopted.
It takes 7.3 seconds to dispatch 0-60mph, with the Astra GSe capable of 146mph when maxed out. A 12.4kWh battery is also used, which when fully charged allows for a claimed 40-mile range, pushing it into the eight per cent benefit-in-kind tax bracket for company car drivers. Vauxhall claims up to 256.8mpg and 25g/km CO2 emissions, though you'll need to complete nearly all your mileage on electric to see these kinds of figures.
What's it like to drive?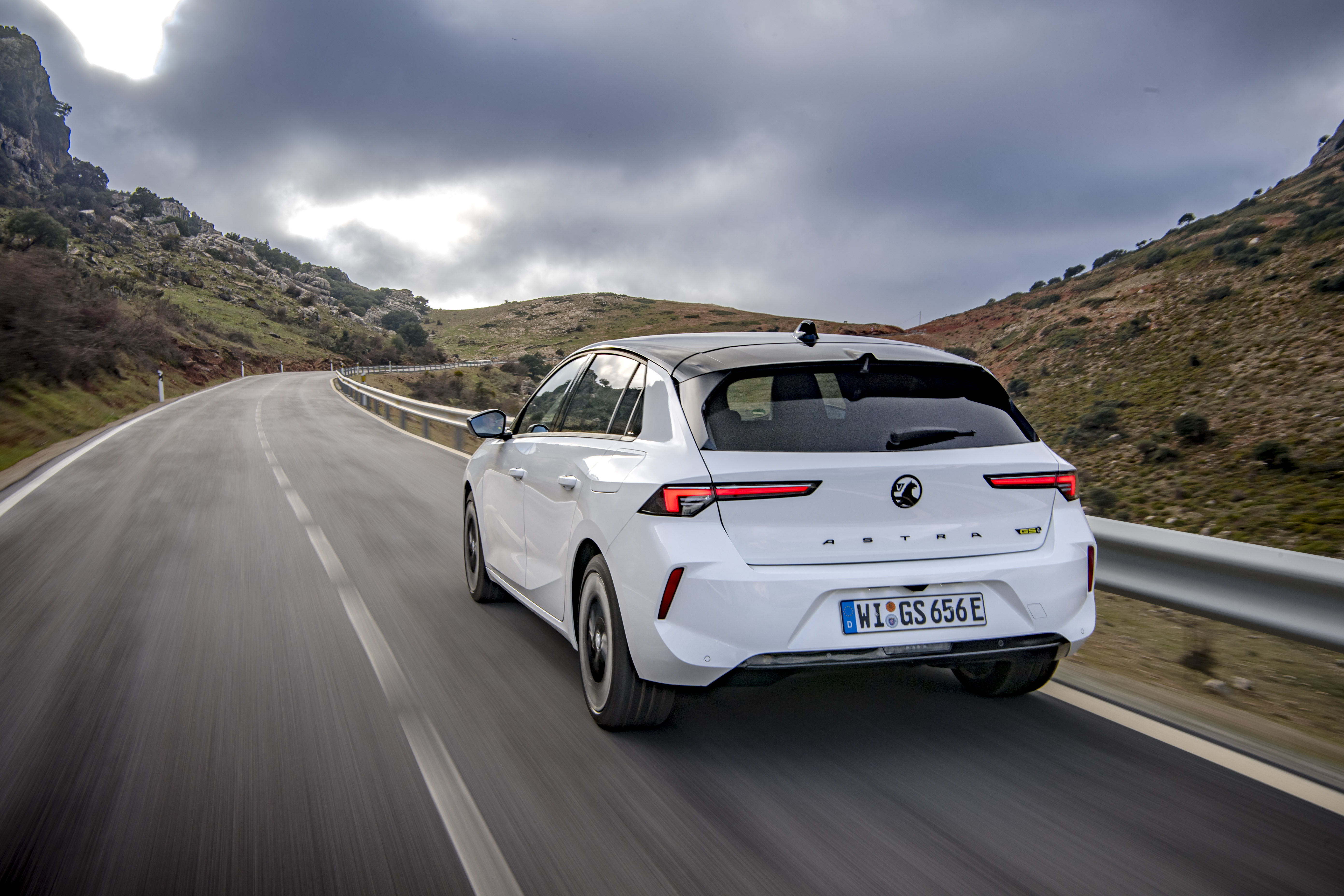 If you come into the Astra GSe looking for a replacement for the ludicrous old VXR model, or even a Volkswagen Golf GTI, you're likely to be a touch disappointed. Make no mistake, this is no hot hatch, but a rather lightly tweaked version.
There's a decent amount of performance on offer when the Astra is nicely warmed up, while body roll is well contained through the corners. By hybrid hatchback standards, it handles well too, and can be pushed through the bends without losing grip. Despite its sportier-focused ride, it largely remains comfortable too, even on rougher stretches of tarmac.
But despite the performance intent, the Astra GSe performs at its best when you're just pottering about town, making the most of the credible electric range. Too much throttle action and the engine screams into life, and there's too much lag between the power sources if you ask a lot from it.
How does it look?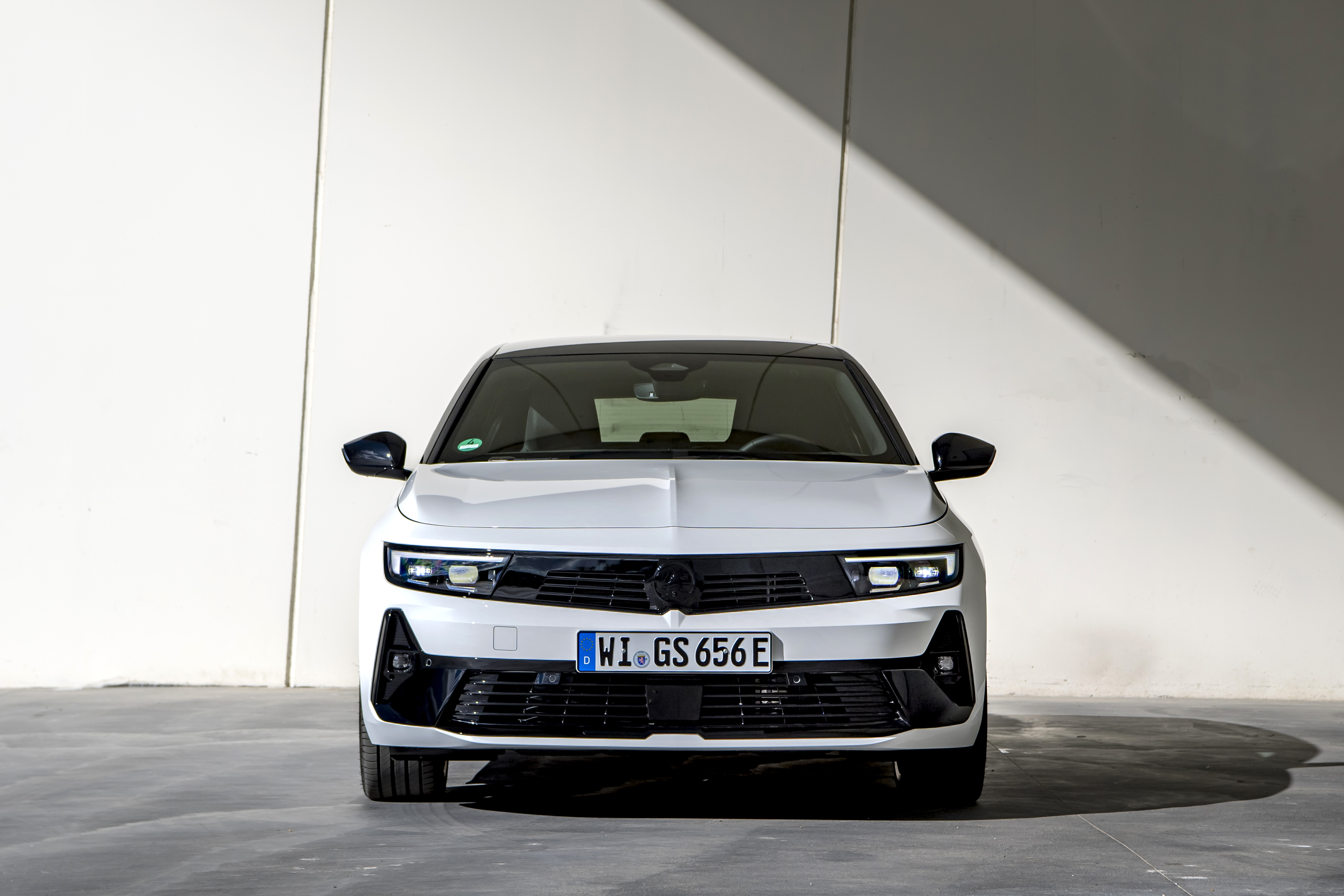 The latest Astra arrived in Vauxhall dealers last year and was a significant step up over its predecessor. Only the second Vauxhall to benefit from its new design language, after the Mokka, the 'Vizor' front end design is stunning in our opinion, and makes the Astra one of the smartest-looking choices in the family hatchback category.
For the GSe, Vauxhall's chief designer is keen to stress he didn't want a "boy racer look", likely a nod to the old Astra VXR with its garish bodykit, so the result is one that's been subtly made more aggressive. There are revised bumpers that aim to give the model a wider look, meanwhile, there's a set of new alloys and a full gloss black look, from its badging to its roof. The result is smart.
What's it like inside?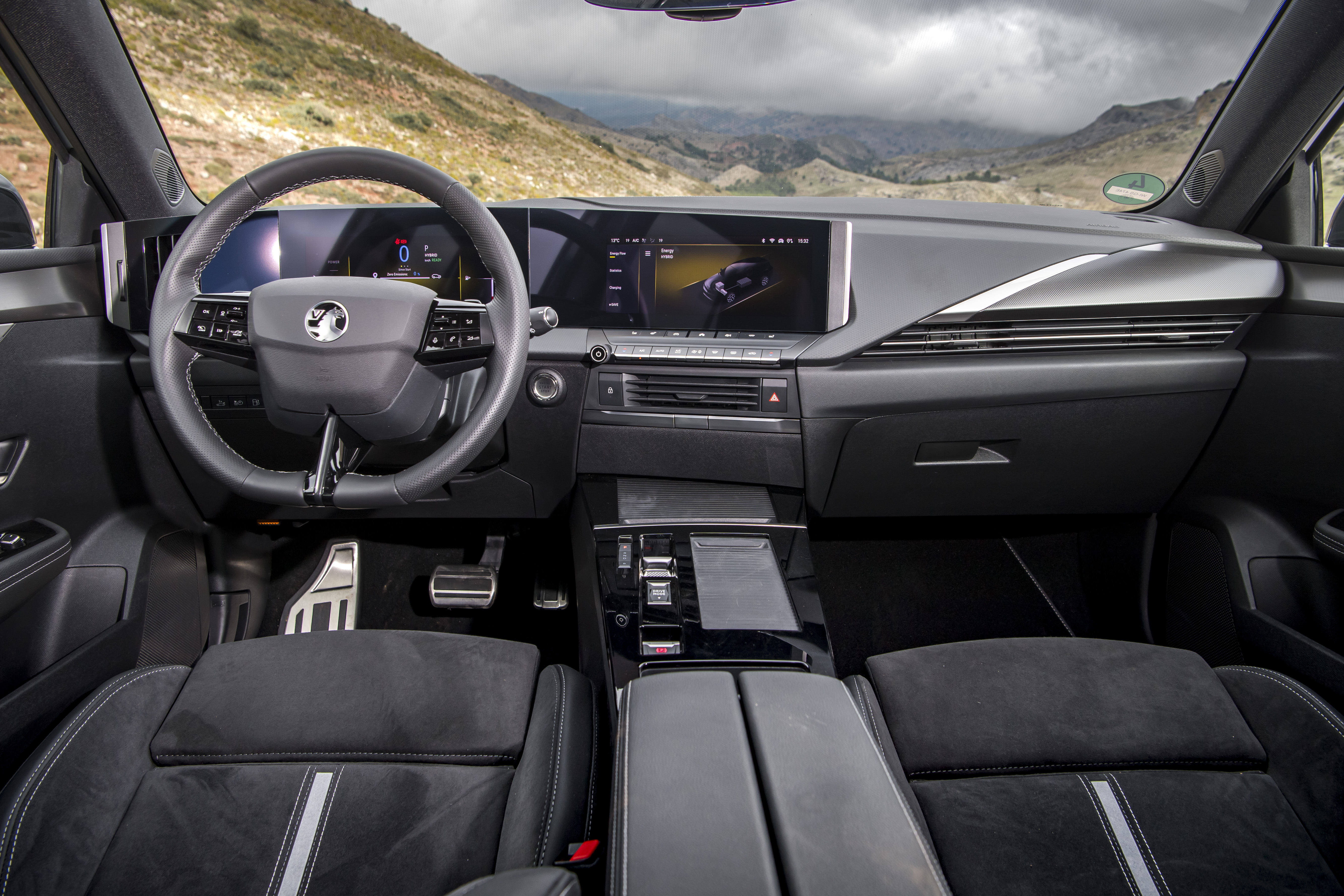 It's a similar story on the inside, with Vauxhall aiming to inject a touch of sportiness into the cabin with its new Alcantara-trimmed sports seats, which are a great addition, along with a bespoke 'GSe' steering wheel. The overall cabin is smart too, with good ergonomics courtesy of the right balance of screens and physical controls. The quality is largely good, though a few too many gloss black plastics cheapen the look somewhat.
As for space, the disadvantage of those chunky front seats is that rear space isn't the best, with taller adults really having to squeeze into the back – a Cupra Leon e-Hybrid offers a lot more room. Boot space, however, is generous, with clever packaging ensuring the addition of the batteries doesn't compromise boot volume.
What's the spec like?
The GSe comes in a single high-spec grade and sits at the top of the Astra line-up. The level of equipment, therefore, is generous, including a head-up display, matrix LED headlights, a 360-degree parking camera and 'Pure Panel' which includes a large touchscreen and digital dial display merged together in one smart piece of glass. There's little feeling that Vauxhall has been stingy with equipment.
All of this equipment doesn't come cheap, however, with the Astra GSe coming in at £40,550. Yes, more than £40,000 for an Astra. This might sound expensive, and it is, but it comes in at only £150 more than the regular 178bhp hybrid model in top-spec Ultimate grade, though does miss out on that car's standard-fit panoramic roof and additional speakers.
Verdict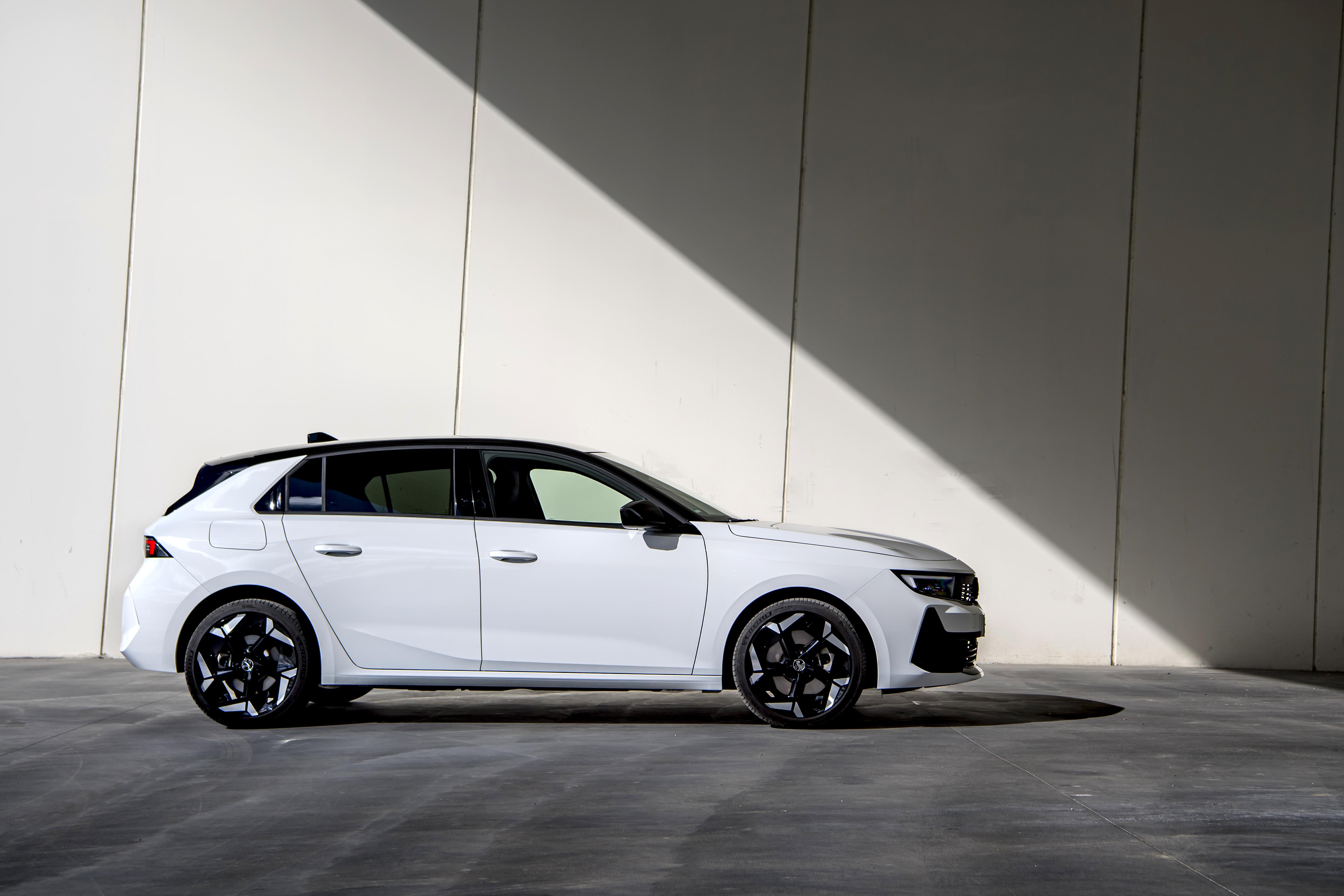 The Vauxhall Astra GSe arrives as a stylish, efficient and well-equipped hybrid hatchback that is a very credible option for those wanting to reduce their running costs or for company car drivers.
But it suffers from the muddle that comes from being a sporty hybrid. This is a powertrain which, by and large, is much better suited to cruising silently around town or sitting at a motorway cruise, than it is being thrashed around a twisty road, and for that reason reckon the regular Astra is a better choice overall. That tiny price increase, however, most certainly gives enough reason to validate the GSe's purchase.