What is it?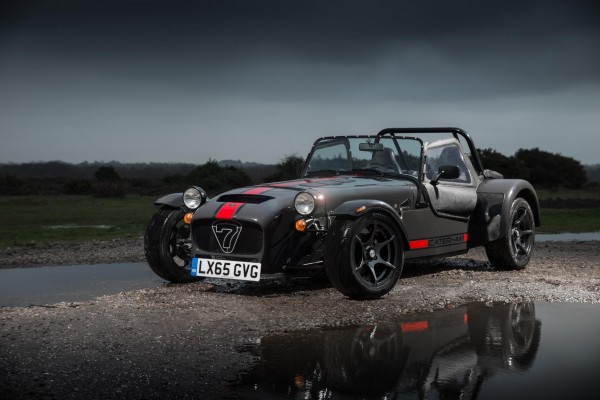 If you want to go fast, then you usually have to part with a fair amount of money. The Bugatti Veyron, famously one of the quickest cars ever built, cost the best part of £2 million. Then there's the Caterham way. The 620S that we have here can hit 60mph in under four seconds – close to the Veyron's time – yet costs from £44,995. In short, there are few ways to go as quick for as little money.
What's new?
Our 620S used the SV chassis, making it wider and more accessible to taller drivers. In addition, the 620S gets a smattering of design cues which help it stand out from the crowd, including a nose with an air intake embedded in it – an easy way to differentiate this car from the rest of the Seven line-up.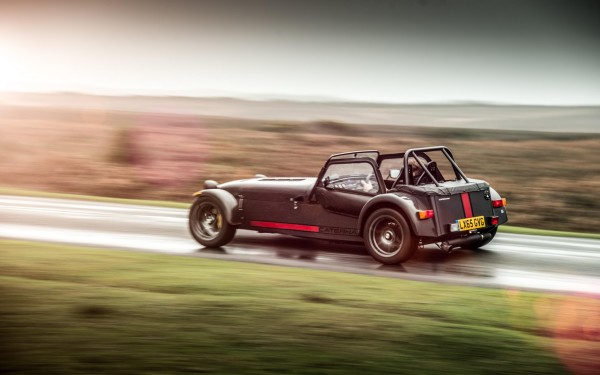 Of course, the biggest changes here are mechanical; the 620S' supercharged motor is supremely powerful (we'll talk more about that in a moment), while the S pack brings a softer, more road-focused suspension setup than the one you'll find on the more hardcore R version.
What's under the bonnet?
The 620S' engine is nothing short of remarkable. Two litres in capacity and featuring a supercharger, it produces 310bhp and 296Nm of torque yet the car weighs just 610kg – giving it a figure of 508bhp per tonne, which is more than a Ferrari Enzo or McLaren 650S. It's simply a breathtaking amount of performance to be found in a 'regular' road car. That fury is sent to the rear wheels via a five-speed manual transmission, and can power the 620S to a top speed of 145mph.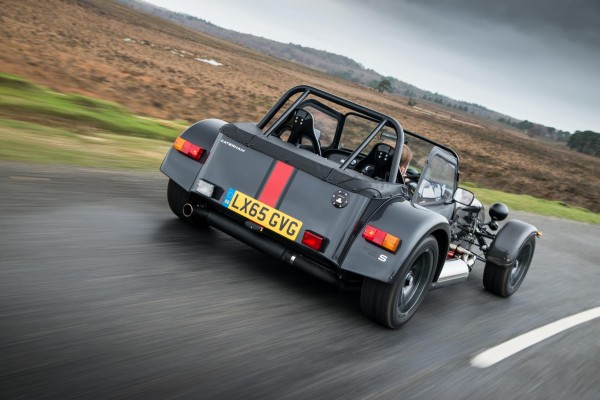 If you're looking for economy, this isn't the place to go. The 620S will return an estimated 30mpg on the combined cycle, though this will drop harshly under heavy driving. That said, the S model benefits from a larger fuel tank than other Seven models – so touring is a more viable prospect.
What's it like to drive?
Driving the 620S is a dramatic experience. The steering is impeccably well-judged, with the smallest of hand movements on the wheel directing the Caterham exactly where you want it. The five-speed gearbox is smooth to operate (though can feel notchy when cold), while the softer suspension is exactly as you'd want on UK roads – not too firm for the bumps, but not so pliable as to leave the car feeling wallowy.
Then there's the performance. There's nothing to prepare you for the way a car with over 300bhp and weighing just 610kg fires itself down the road. The twin-outlet exhaust howls in a close-to-demonic way, rising to a near-deafening tone under heavy acceleration. There are really very few cars quite like it on the road today.
How does it look?
The Seven remains somewhat of a design classic, but the 620S is about as modern as that look can be. As mentioned, it's recognisable thanks to the vented nose cone, while it also benefits from a gunmental colour-painted chassis, giving it a stealthy, undercover look. Of course, there are plenty of options that you can add to make it look even more special. Caterham can even finish your 620S with any colour you could think of – just supply the paint code, and it'll do the rest.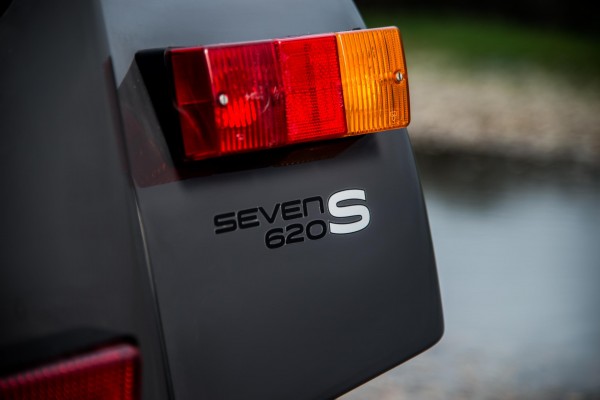 Everyone loves the look of a Caterham – there are few who don't stop and stare when it passes by. It's still an iconic design, even 50 years after the original was penned.
What's it like inside?
Much like any Caterham, the 620S doesn't have a huge amount to offer in terms of creature comforts. The S pack does bring a heater, boosting the car's comfort levels, while a 12V socket means that you can charge a smartphone – though that's about it for in-car features. The biggest benefit from the inclusion of the S pack is the full windscreen, hood and sidescreens, which all make the car far more useable in typical British weather.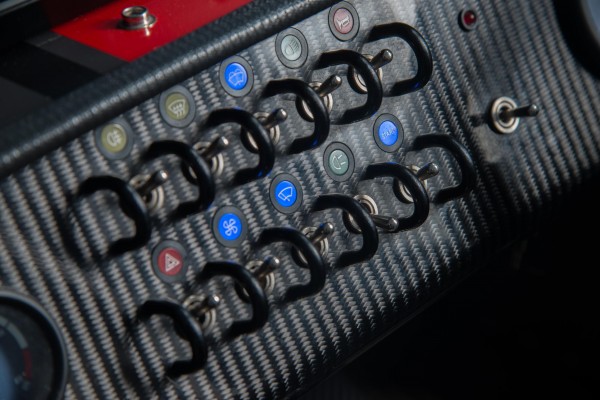 The lack of any real features doesn't make the Seven's cabin a dull place to be, however. The driving position is spot-on, while the carbon-fibre dash looks and feels well made. The variety of toggle switches may be difficult to decipher at first, but using them soon becomes second nature after time.
What's the spec like?
As mentioned, you don't get a lot of toys for your money. The key attributes are all mechanical – the car's overall cost is spent on the engine, chassis and gearbox. As standard, you get a lovely Momo steering wheel, black leather seats and a four-point racing harness, as well as the previously mentioned windscreen and sidescreens. The 15-inch alloy wheels are shod in sticky ZZS tyres, while a limited-slip differential comes included in the price too.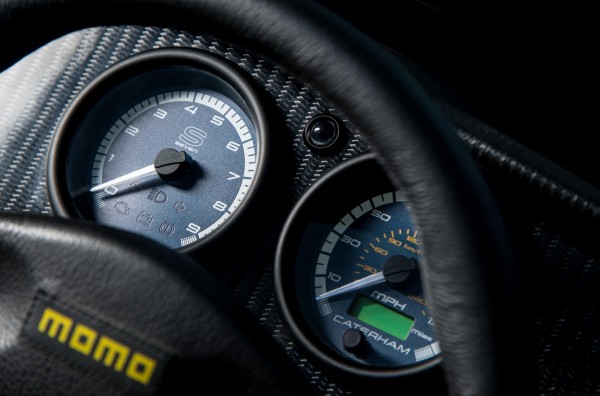 There are swathes of options to choose from too. Heated carbon-fibre seats will no doubt appeal to those who want to be a little warmer, while that wider SV chassis is a good option for those who want a little more space in the cabin. In truth, anyone over six foot will struggle for room in a 'regular' Caterham, which is why the SV chassis is such a handy option.
Verdict
The Caterham 620S is a real giant killer, capable of taking down nearly any supercar on sale today. However, even a 'regular' Caterham can deliver big thrills without the razor-sharp edge you'll find in this one. Though the 620S benefits from many features designed to make it more comfortable, it remains overwhelmingly spiky to drive, with traction close to non-existent in the wet. Though just under £45,000 may seem good value considering the performance, in truth you'd be just as happy with a lower-powered Caterham at half that price.
Facts at a glance
Model: Caterham 620S SV
Price: £46,995
Engine: 2.0-litre supercharged petrol
Power: 310bhp
Torque: 296Nm
Max speed: 145mph
0-60mph: 3.44 seconds
MPG: N/A
Emissions: N/A