What is it?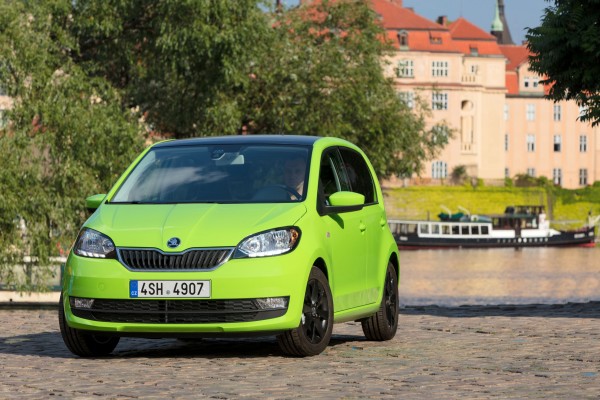 The Skoda Citigo is, effectively, a cheaper Volkswagen Up! It comes with a cheap but cheerful interior and a relatively low powered engine. But what it hugely lacks in performance it makes up for in fun factor. It's a cracker to drive on twisty country roads and through towns and cities, so it makes sense for commuting. Take it anywhere near a motorway though and it'll struggle to gain higher speeds, offer much refinement or be enjoyable to drive.
What's new?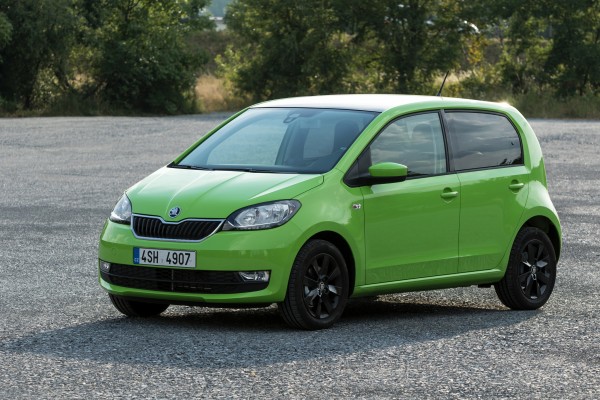 Apart from a minor facelift adding some LED daytime running lights and a slight tweak on the rear lights, it's pretty much the same as before. That's no bad thing, however, because it was always a funky looking little car. Our Colour Edition came in Candy White with a black roof and black wheels, and looked very smart. Inside, it's less successful. For almost £11,000 we would have at least expected electric mirrors. It did have electric front windows, infotainment system and air-conditioning but that was about it as far as equipment was concerned.
For this sort of money, you do expect a cheap and cheerful runabout, but most of its rivals would come with a lot more kit. It also begs the question as to why you wouldn't save yourself £2,265 and buy an S variant for £8,635, or SE for £9,635. It comes with the same level of equipment and yet costs a considerable amount less. However, one bonus the Colour Edition has is that portable infotainment system by Garmin. It houses the sat nav and information about the car once placed in a plastic cradle atop the dashboard.
What's under the bonnet?
A 59bhp three-cylinder engine powers the Citigo. On the motorway it is woefully slow to say the least, but take it on some twisty country roads and it's a gem. It revs freely past 6,000rpm if you want, although it does sound like the pistons will pierce the bonnet if you do that. This is the only engine choice for this spec, although there is also the choice of a more powerful 74bhp version.
The 1.0-litre engine is a very frugal little unit managing a combined 64.2mpg and emits just 101 g/km of CO2.
What's it like to drive?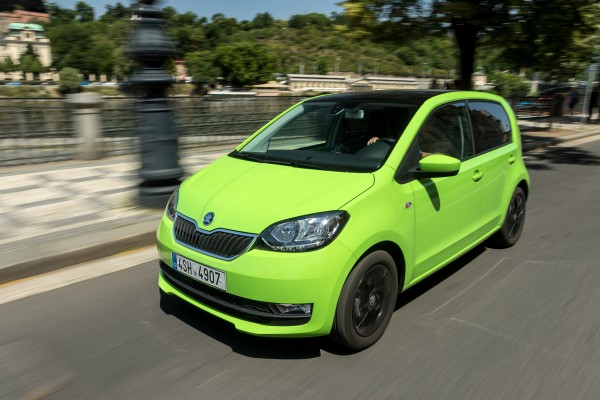 Take the Citigo on a motorway and at times it feels dangerously slow. At one point I had to put the car into third gear to achieve 70mph on a motorway with a slight gradient. Once up to speed you have to keep your foot planted to the floor otherwise the speed will drop.
Because of this it's clear that the Citigo is a city/town car rather than something for driving long distances on the motorway.
How does it look?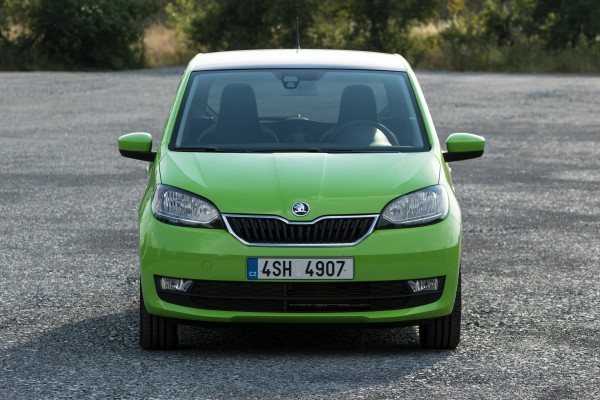 The Citigo has always been a very funky looking little car. Sharing a platform with both the Volkswagen Up! and Seat Mii, the Citigo is certainly the more handsome looking of the three. The proportions are the same across all three vehicles, but the Skoda has a sharper looking face, now enhanced by the LED daytime running lights. At the rear it's taillight design makes it quite quirky in the supermini segment. However, as good as it might look it doesn't have the same badge appeal or image as its Volkswagen counterpart. Skoda is still a marque of reliability and good build quality, though, despite the value image.
What's it like inside?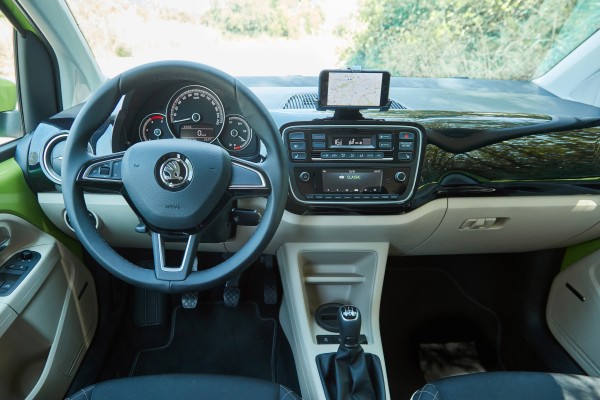 The interior is a mixed bag for the Citigo. On one hand it feels incredibly solid and well put together, but it also feels extremely cheap. For example, the steering wheel is entirely made of plastic with no hint of leather in sight, unless you opt for the SE L trim. You can even feel the sharp edges where the two pieces of plastic meet on the edge of the wheel, which isn't acceptable in a car costing nearly £11,000, especially when the Toyota Aygo has a leather-trimmed steering wheel at this level.
The cabin is fairly spacious with lots of head and leg room in the front, although the back is slightly cramped. Two adults would be able to sit in the rear but probably not for lengthy journeys. Boot space is also restricted thanks to a large boot lip and little depth. Despite the boot only being 30 litres smaller than the Fiesta's (251 litres), we struggled to get much in there without folding the rear seats down.
What's the spec like?
Our test car was a Colour Edition, and as such you get a rather jazzed up exterior thanks to black alloy wheels and a black roof. Inside, equipment levels are fairly spartan. You do get Bluetooth, air-conditioning, a phone/infotainment system cradle and two front electric windows, but make do without electric mirrors or a DAB radio. The steering wheel has limited adjustability too, with just rake rather than reach.
Verdict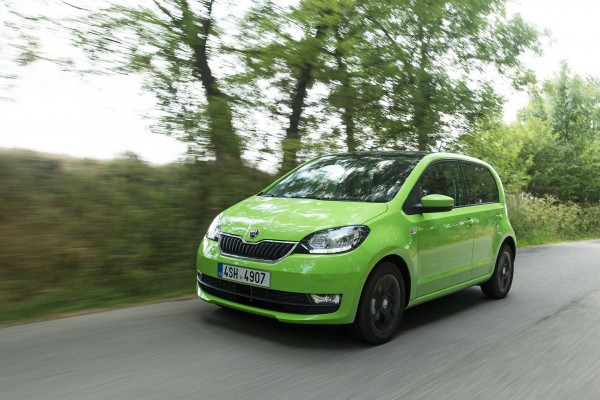 Despite its foibles, the Citigo is a likeable car. It isn't a motorway cruiser, but is instead a fantastic city car that darts around rural streets with ease, fits into tight parking spaces, delivers great economy and is a hoot to drive on any back road. It also looks good with its shiny black wheels and painted black roof. Spec it in a more vibrant colour such as 'Kiwi Green', and you'll end up with a funky little car that stands out from the crowd.
FACTS AT A GLANCE
Model as tested: Skoda Citigo Colour Edition
Price: £10,900
Engine: 1.0-litre petrol
Power: 59bhp
Torque (Nm): 95
Max speed (mph): 100
0-60mph: 14.2 seconds
MPG: 64.2
Emissions (g/km): 101 g/km