These are the star cars to look out for in Fast X
The Fast and Furious franchise returns for a new instalment. We look at the star cars
If you're a petrolhead, films don't get much better than the Fast and Furious franchise.
It has been bringing joy and excitement to motoring fans for more than two decades, with some of the best car chases and most extreme modifications ever seen in films. Now, the franchise continues with the eagerly anticipated 10th Fast and Furious hit – Fast X.
Ahead of the film's debut, we've chatted to the two people with the instrumental role of selecting and modifying all the cars you see in the film – Dennis McCarthy, picture car supervisor in the US – a person who has been creating the cars you see on the screen since 2006 when Tokyo Drift first premiered. Second, is Alex King, who does the same role for the UK and Europe, and has been involved in the last two Fast films, as well as the upcoming Gran Turismo film, set to be released in August.
Combined, up to 200 cars are used in Fast X with around £5m being spent on purchasing vehicles purely for the film. When you add in the cost of modifications, labour and shipping the vehicles around the world with their crew, more than £10m is spent just on the cars that viewers see on the big screen.
Let's take a look at the star cars featuring in Fast X.
Alfa Romeo GT2000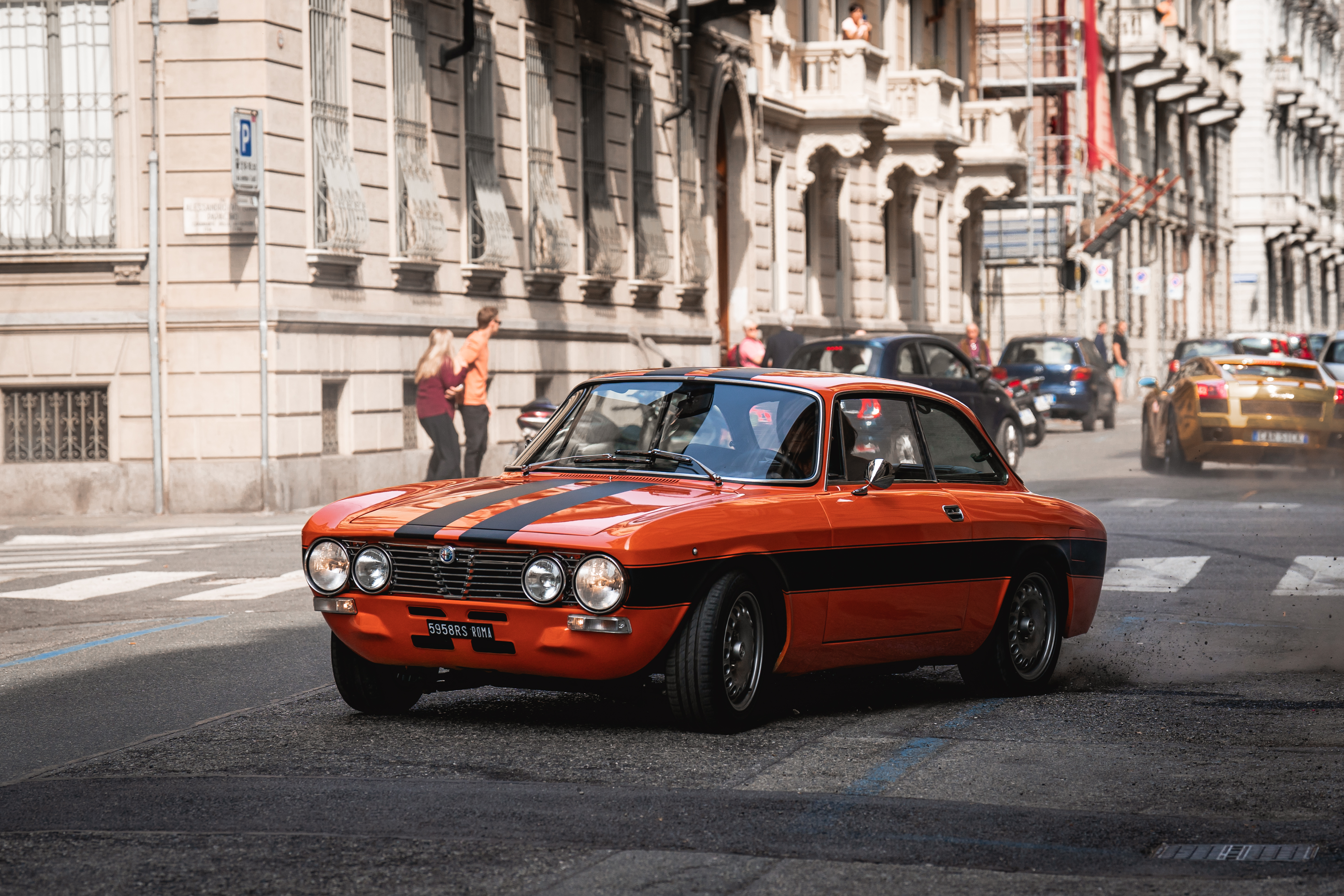 An Alfa Romeo is not the most obvious choice for a Fast movie, but the GT2000 is the car that Alex King is particularly proud of, and is described as "the most exciting car of the film". Appearing on set in Rome, the vehicle was modified by specialists Alfaholics, based in Somerset.
Kitted out with a 2.3-litre Ford EcoBoost engine with a Mazda manual gearbox, King said it allowed for "full control of the car" and offered a "spectacular drive". Unsurprisingly, the stunt team was also a big fan.
1968 Dodge Charger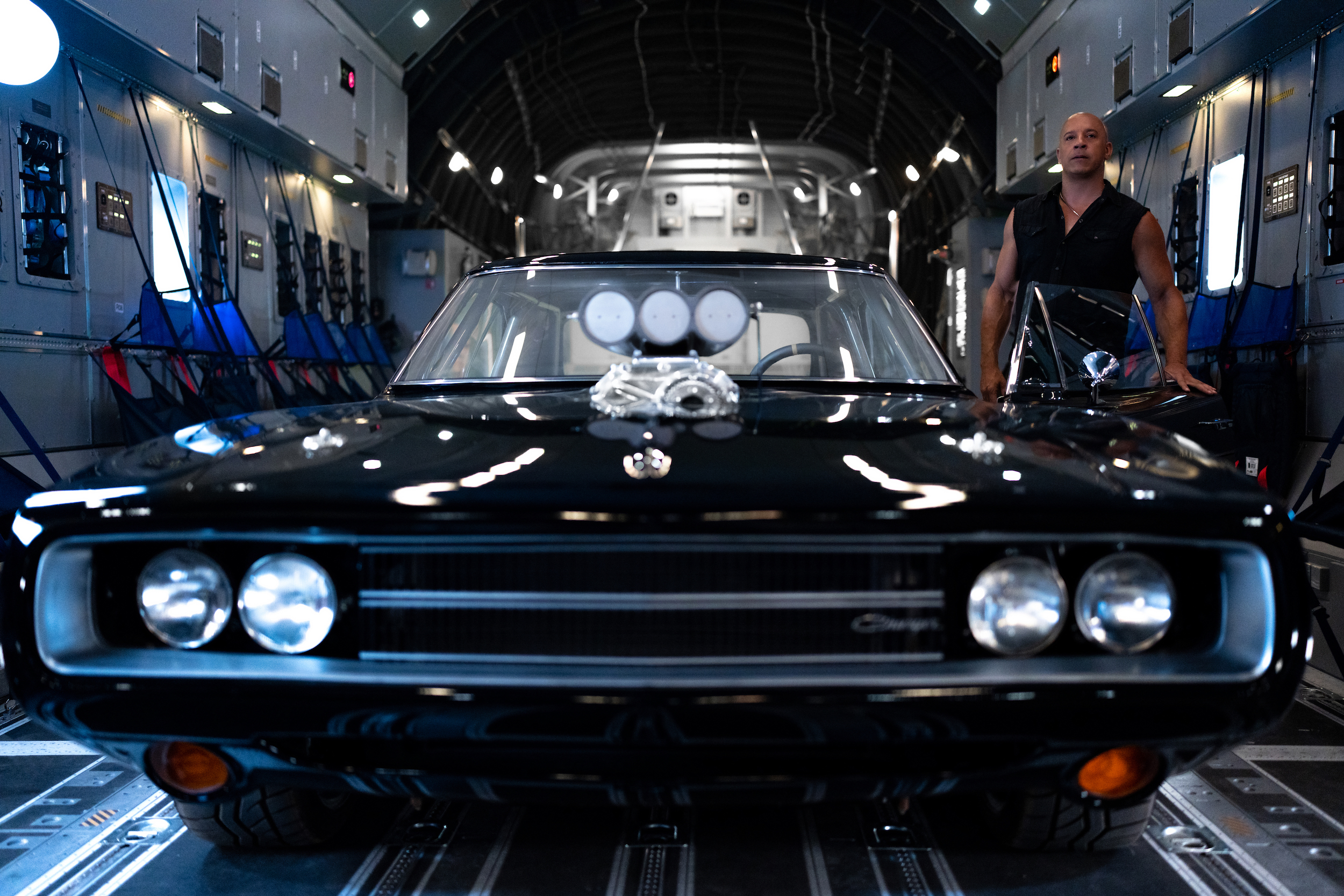 If you're a fan of the Fast franchise, the car you'll have seen plenty of is an original Dodge Charger driven by Vin Diesel's character Dom Toretto. It's been a feature since the original The Fast and the Furious from 2001, and returns again for Fast X.
It's a car Dennis McCarthy is particularly fond of, with the coordinator looking after the American cars since The Fast and the Furious: Tokyo Drift, in 2006. After some wild modifications to the Charger in previous films, for the tenth instalment, McCarthy said he wanted to "bring it back to where it all came from," with a more traditional look.
"The car we always put the most effort into will always be Dom's Charger," says McCarthy, with an impressive 14 different examples of the classic Dodge used in the filming of Fast X.
Hummer H2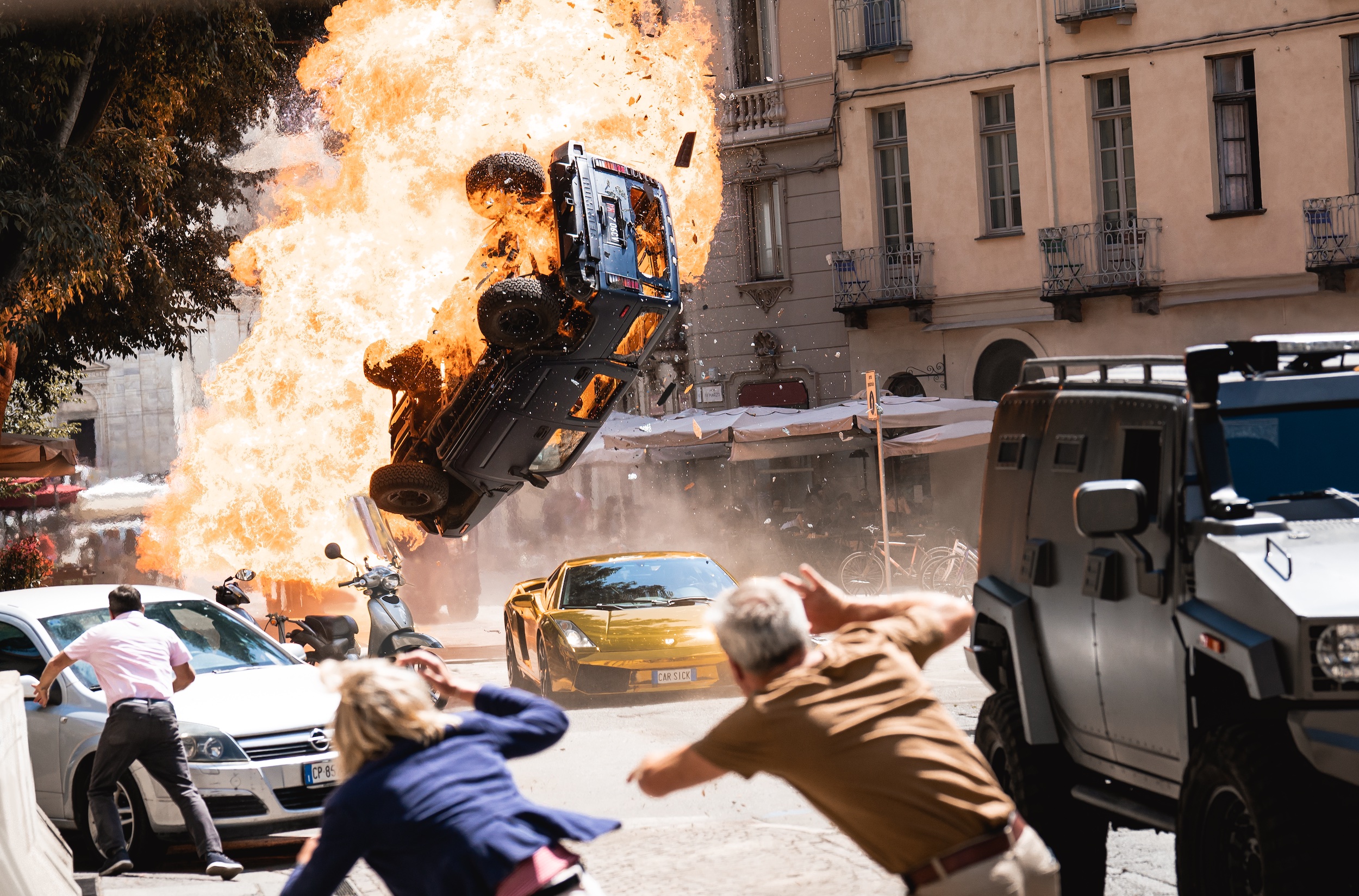 If you were to select a muscly 'baddie' car, it's hard to get more intimidating than a Hummer. These huge SUVs were the civilian version of a car originally designed purely for use by the US military.
It was the Hummer H2 that was chosen to be used as the 'armoured vehicle' in the film. Handled by King's UK team, he said it was a "lot of fun" buying the road-going Hummers, before stripping them and rebuilding them with a muscular, armoured body. Various examples are blown up in the film.
Dodge Charger Daytona Banshee SRT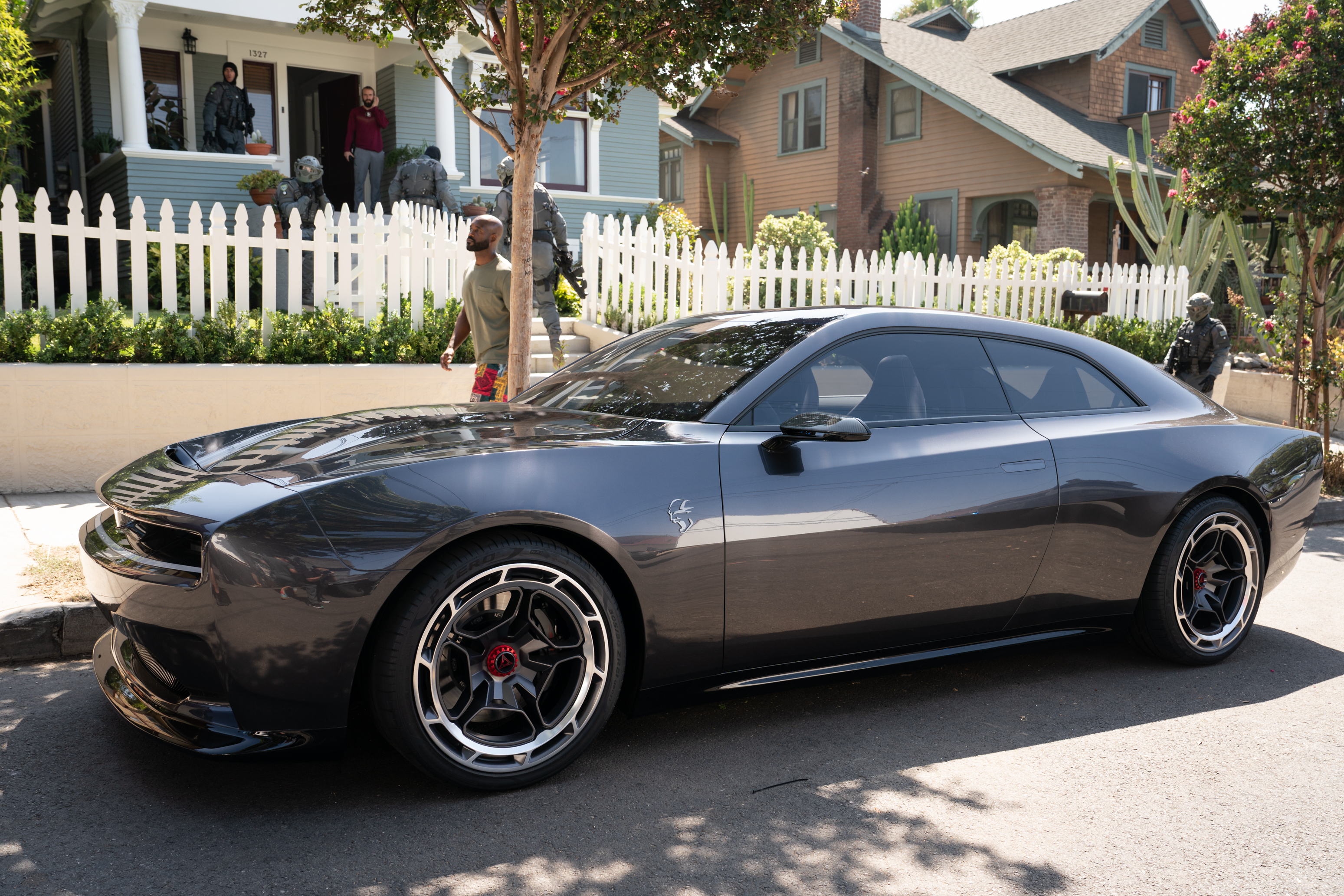 The Fast franchise is renowned for its tuned, noisy engines, but in Fast X things get a bit quieter with an electric car starring. It's no normal EV, though, but Dodge's monstrous Charger Daytona SRT Banshee concept car.
Showcasing a future electric muscle car, it is said to be faster than Dodge's monstrous petrol Hellcat models "in all key performance measures".
"I think as far as an electric car goes, what Dodge has done is incredible, with the styling of the car is amazing. It looks great and I wished we'd had a bit more time to put it into an action sequence," said McCarthy.
Mini Countryman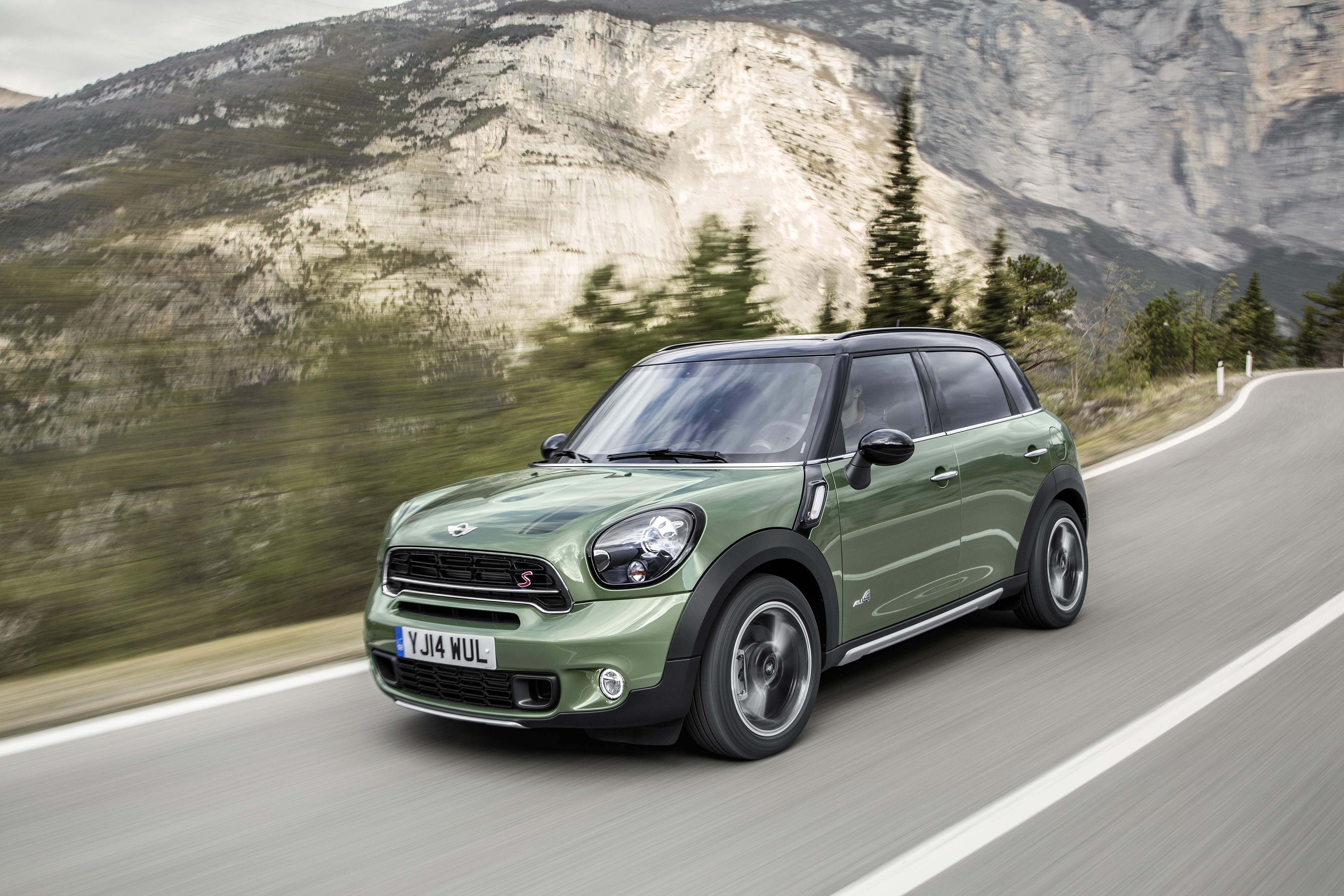 Of all the cars you'd expect to see in a Fast and Furious movie, it wouldn't be Mini's Countryman. But in the true fashion of the franchise, these are no normal examples of this family crossover. King said he bought 10 Countrymans in the UK for the film, before modifying them to "look like a proper rally car". Unfortunately, there aren't any pictures available of the modified Minis – you'll have to use your imagination until the film airs…
King added: "They performed great and were a lot of fun, and were reliable too. Celebrating a Mini was really exciting for me," King added.
DeLorean Prototype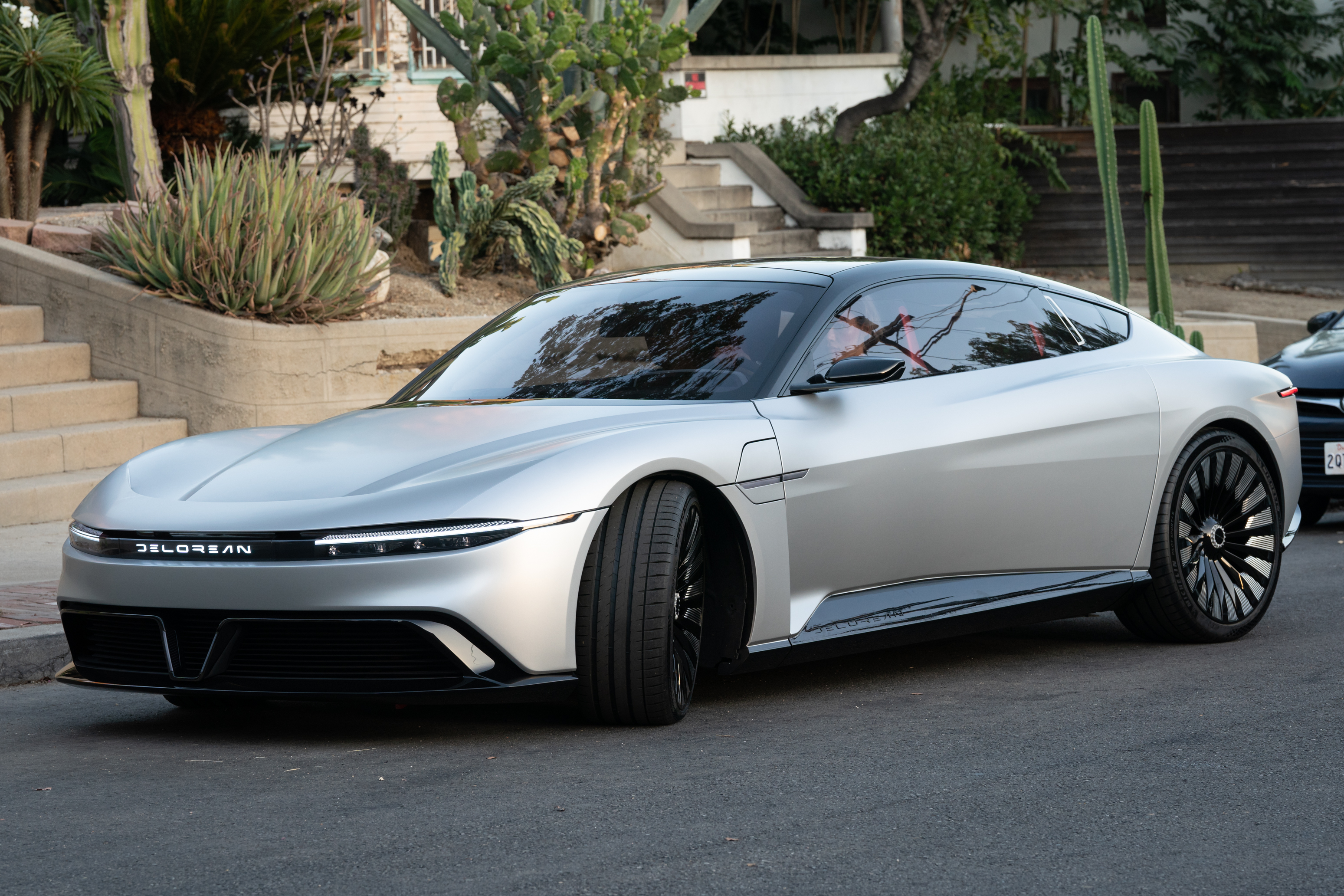 There are few more famous film cars than the iconic DeLorean DMC-12 from Back to the Future. Now, 'new' DeLorean is back with a less boxy, exotic-looking electric sports car that boasts a range of up to 300 miles.
Its role in the film is relatively small, but it's the car of Cipher – a cyberterrorist played by Charlize Theron. McCarthy said that due to the car being in "big demand" at the time, they only had access to the car for two days of filming.
Datsun 240Z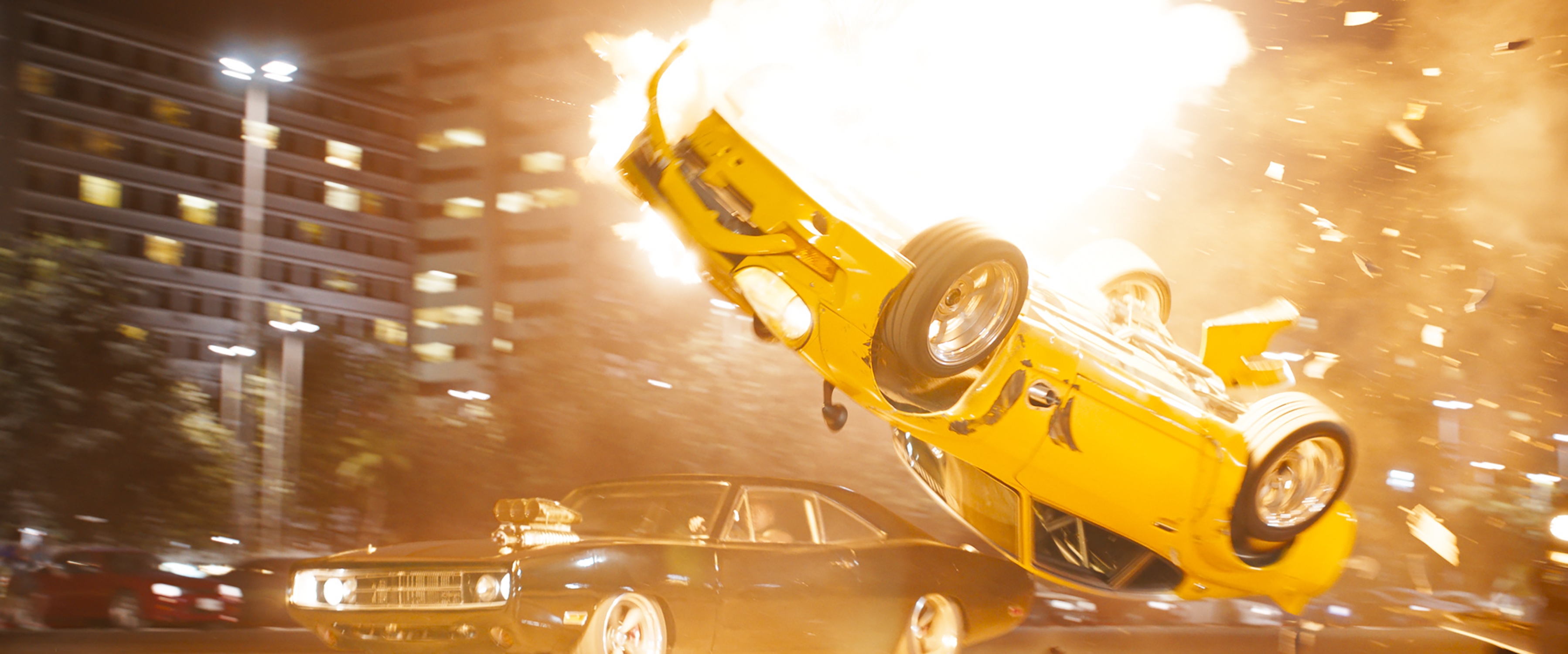 Tuner cars are integral to Fast, and there are few more popular cars to tune than the Datsun, or Nissan, 240Z. It's seen here, mid-flip.
McCarthy said: "We brought in a 240Z. You always want a handful of tuner cars. It's always hard to get everything in there you want as the movie is only an hour and 30 minutes long, but nonetheless, the 240Z was a great addition.
Lamborghini Gallardo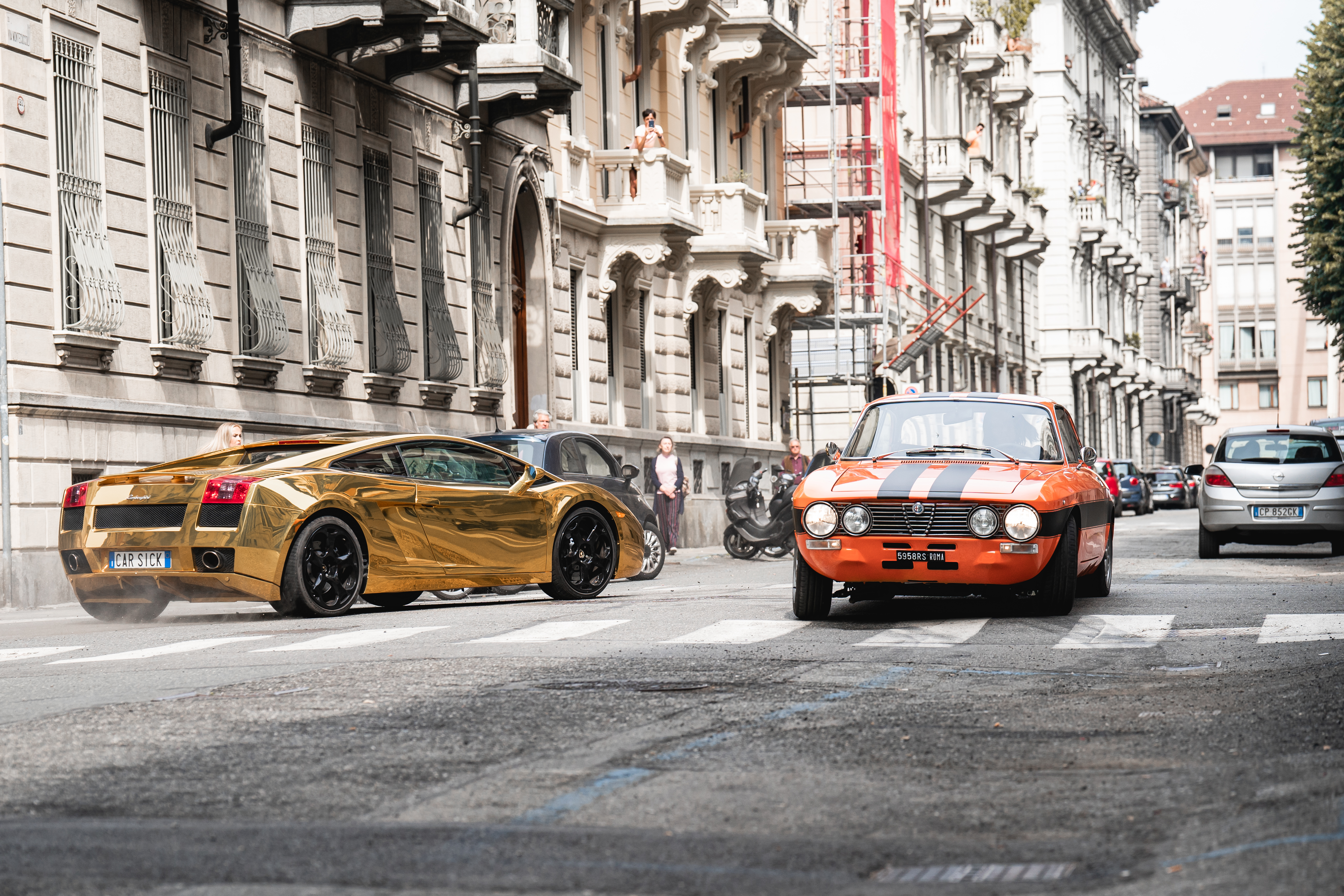 Some further exotica is dropped into the film with a Lamborghini Gallardo – another car that stars in the Rome scene.
Three examples of the V10-powered supercar, which each cost around £65,000, were used in the film and then wrapped in a bright chrome gold finish. Compared to other examples in the film, they were left fairly untouched and were said to be "straightforward" to work with while filming too.
1966 Chevrolet Impala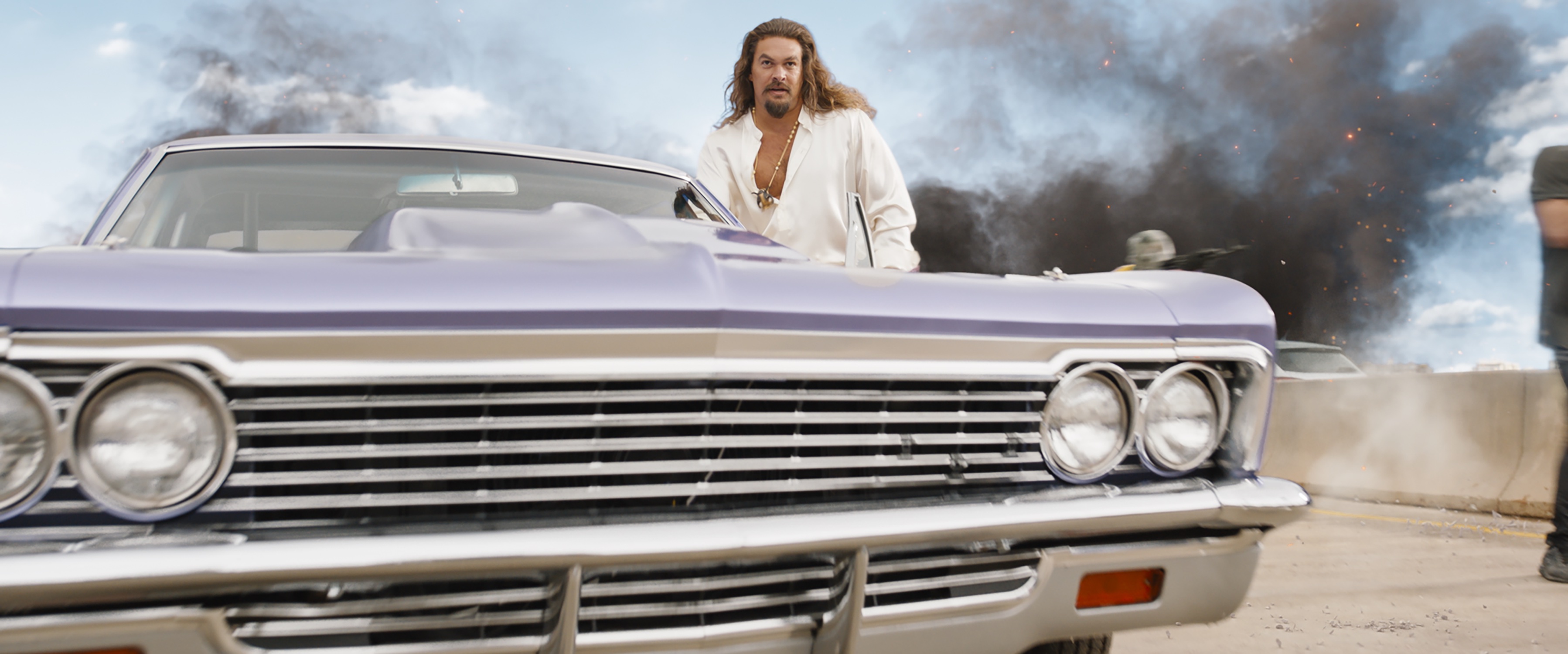 Another classic American car starting is the 1966 Chevrolet Impala – the car of choice for Dante Reyes, placed by Jason Momoa. In Fast X, Dante is seeking revenge against Dom for his family's lost fortune in the fifth Fast film. The Impala is painted in a particularly distinctive purple hue.
McCarthy said: "Dante's 66 Impala is pretty awesome. It comes into a great battle between Dom and Dante. It's a four-car race but it's the Impala that is the one you're watching."
Porsche 911 'GT3'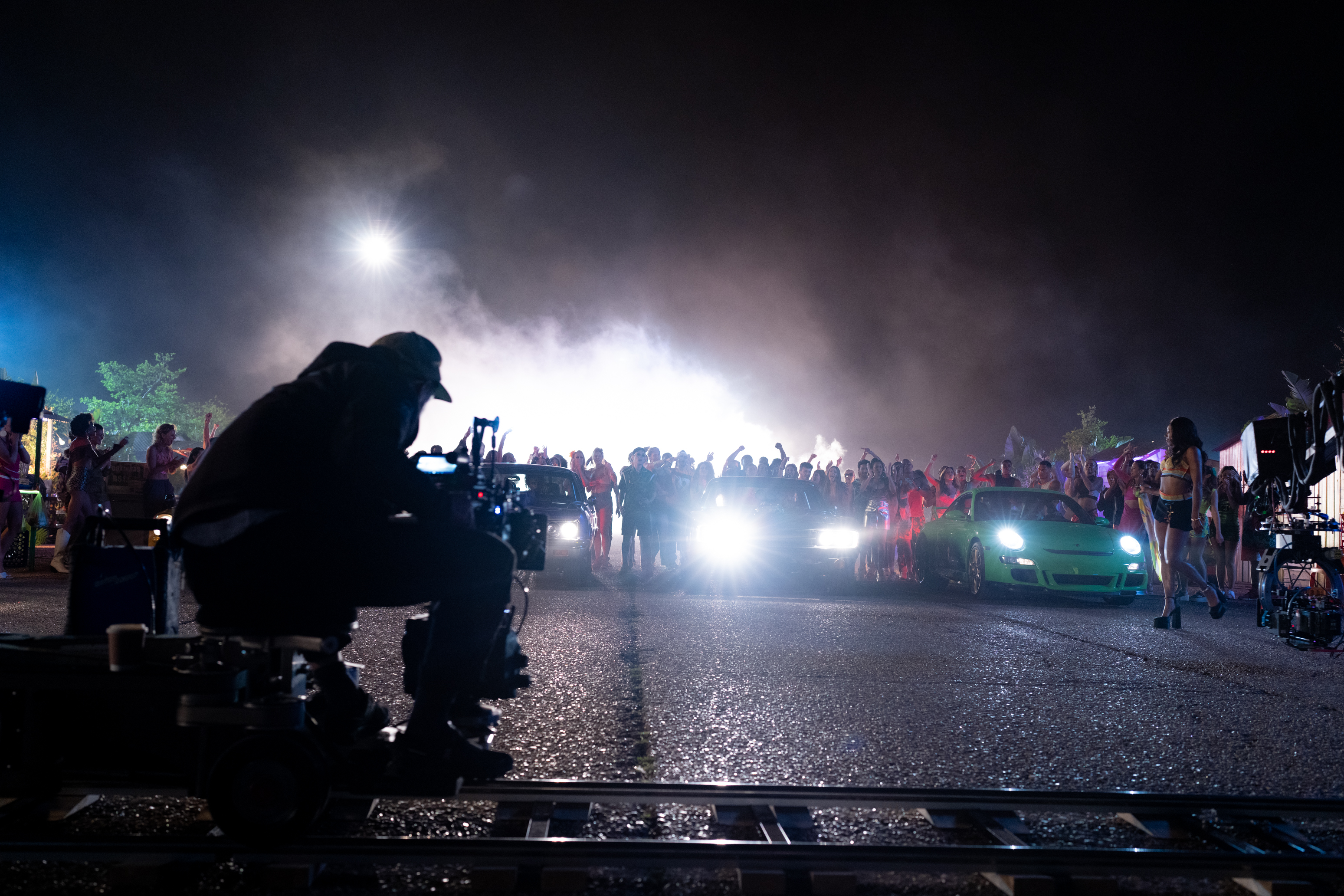 Not everything is always as it seems in the film world, especially when it comes to cars. That's true of Fast X, as the Porsche 911 GT3s (far right) you see on the screen aren't GT3s at all, but rather standard 997-generation examples of the 911 done up to look like the sportier version.
The reason? A GT3 is about triple the price of a standard 911, and if it's going to get modified and scraped in filming, there's little point spending extra. The 'GT3' stars in a street-racing sequence set in Brazil.
Fast X is in UK cinemas from May 19.