In an ideal world, where would be the perfect place for a racetrack? The Ascari Circuit in southern Spain would be up there, as would the Nurburgring, hidden within western Germany's stunning countryside.
One place you likely wouldn't consider building a circuit is halfway up a mountain. However, that's exactly the location for Circuit Andorra, a track positioned 2,400m above sea level and right at the foot of the Grandvalira Ski Resort.
Nestled in the tiny country of Andorra, sandwiched into the Pyrenees mountains on the France Spain border, this municipality has just 80,000 citizens (less than many British towns) and is best known for its skiing and tax-free shopping, but less so it's racetrack.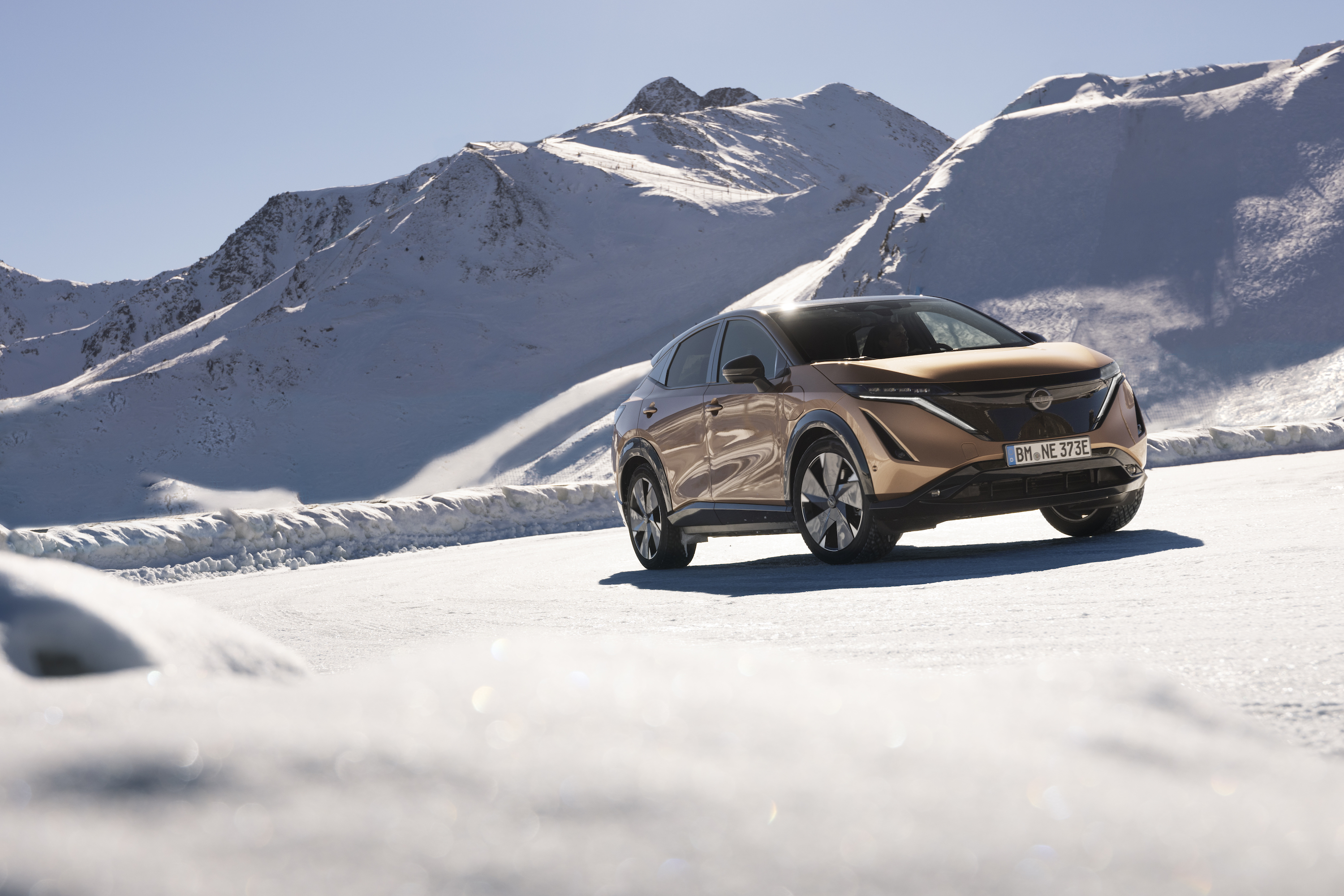 So Circuit Andorra is a track like no other and is undoubtedly more seasonal than most – ranging from being an ice-driving racetrack in the winter to a typical circuit in the warmer, sunnier months when the sun melts.
And on a bitterly cold winter's day, it's the ideal place to put a car's winter capabilities to the test. That's what leads us to this pair of new Nissan SUVs – the electric Ariya and hybrid X-Trail.
Both are equipped with a new feature Nissan calls 'e-4ORCE'. Working across both hybrid and electric models, this system places an electric motor on each axle, powered by a battery. The latter varies massively in size, depending on powertrain.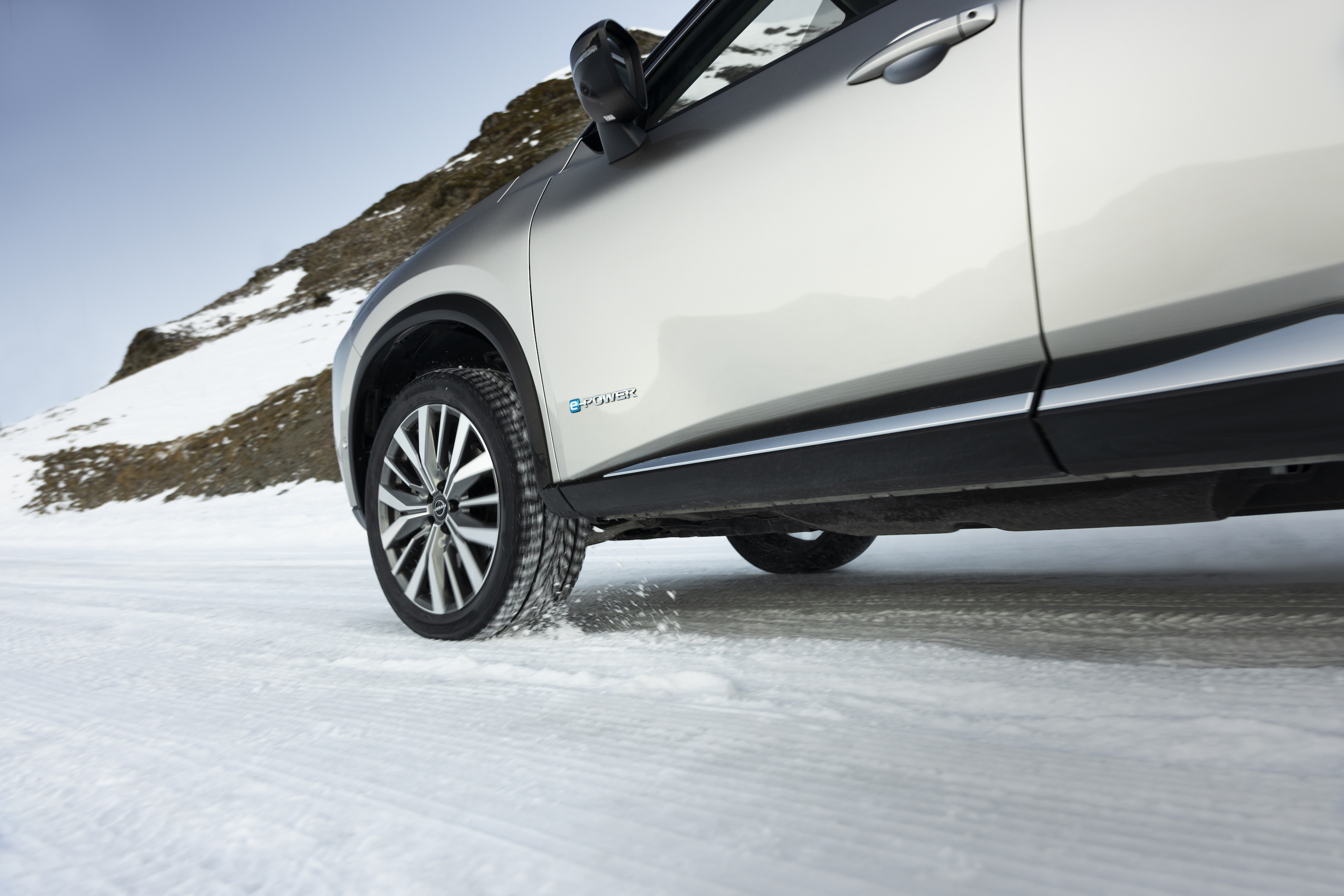 With the e-4ORCE system, the advantage is that it can distribute torque to an individual wheel, rather than just an axle. Though it does split the torque evenly in normal driving, when there's a loss of traction it's able to distribute it to whichever wheel or axle needs it the most.
But how does e-4ORCE work on one of the trickiest surfaces – ice? There are various scenarios we're trying here, from chicanes through to emergency stops and the Circuit Andorra itself, as the place is split across two levels. As you can imagine, it's quite hard to find a flat surface when you're halfway up a mountain…
Both the Ariya and X-Trail use a similar e-4ORCE system, but the powertrains are quite different. With the Ariya, a purpose-built EV setup is adopted, and though you can have it in single-motor, front-wheel-drive form, here this four-wheel-drive model gets twin motors producing a combined 302bhp.
As for the X-Trail, it's a hybrid though Nissan doesn't really like you to call it a hybrid. That's because, unlike other systems of this type, where the engine works to power the wheels, this e-Power system's engine (you'll have noticed Nissan likes an 'e') serves to purely power the battery and electric motor, which then drive the wheels. The idea is that it feels a lot like an EV behind the wheel while being smoother, quieter and more responsive than other hybrids. And it delivers on that brief remarkably well.
But back to how they perform on the ice, the simple truth is that both are especially competent. While admittedly fitted with winter tyres, the grip and traction supplied by the four-wheel-drive system is impressive. Even from a standstill, if you mash the accelerator pedal there's minimal fuss or slip, and almost like you're driving on tarmac rather than the virtually gripless surface we're on instead.
With all the stability systems on, these two cars – but especially the Ariya – are remarkably good, and would prove superb tools to use over the winter months if you find yourself often snowed in or needing to get up icy lanes or hills. On track, though, they are very sedate.
Nissan clearly had minimal trust in our driving ability (it was the same for everyone) and wouldn't let us disable the traction control and stability systems to unlock these SUVs' fun side. Thankfully, however, with some persuasion, the instructors accompanying us are able to jump in the hot seat with all these safety features switched off.
It goes without saying that these should always be left on for road use, but when you've got an ice track in one of the most picturesque parts of Europe, you want to have a little bit of fun, right?
At the hands of expert drivers, these Nissan SUVs are able to do remarkable things. Sat in the passenger seat of X-Trail – perhaps one of the most unconvincing 'sporty' cars on sale, and the one of the least likely to be seen on a track – we're able to get it so sideways we pass through a gateway the opposite way. It feels like the restraints have been lifted, with this seven-seat SUV sprinting around the icetrack, drifting at any opportunity. The driving admittedly helps, but it's quite impressive what these Nissans can do when 'released'.
We leave Circuit Andorra surprised by the talents of the Ariya and X-Trail and the e-4ORCE four-wheel-drive system, but even more in awe at this remarkable racetrack. If you ever get the chance, perhaps as a break from skiing one winter, it's most certainly worth a visit.