DS has shown what the future of its car cabins could look like with a new 'interior manifesto'.
The manifesto looks to 'rethink the requirements of interiors', allowing them to be more 'immersive and comfortable'.
One of the biggest changes introduced as part of this discussion would be the removal of screens from the car's interior, with these replaced instead by projectors which would relay key information onto an 'opaque' material.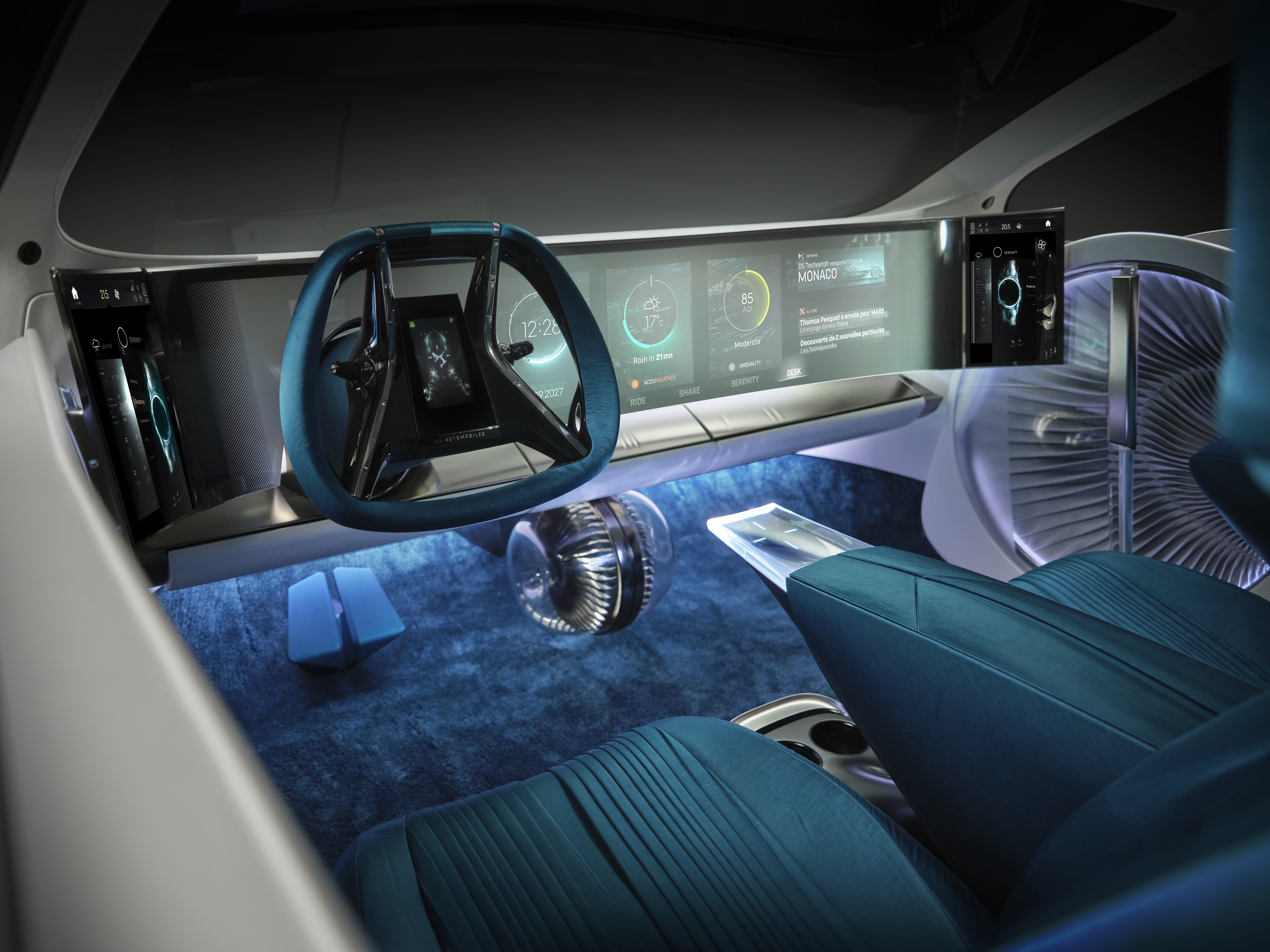 DS says that though many car companies are in a 'race for the size and number of screens', when they're turned off these screens present 'no real aesthetic value'. DS plans to remove these screens yet still deliver the information that is required by the driver.
However, even DS states that some screens would be required, in order to provide images of the rear-view of the car similar to that from the car's traditional wing mirrors.
The whole system will be controlled either by voice control or with a remote control system which would be located in the central armrest.
Thierry Metroz, DS Automobiles design director, said: "A manifesto is a working tool, a real accelerator of change that we use to reflect on the future. Physically, it is a model that normally has to stay secret, because it incorporates a lot of our future.
"These models are a link between our vision and our projects in development. They help guide our work and share this research for the brand with the group's engineering and management. We can also carry out tests to measure the level of attractiveness."
DS also sees light as a key part of the in-car experience and will look to allow more light into its future vehicles, using both direct and indirect sources. Plus, the dashboard will be given 'floating' design and moved forward so that the cabin itself offers more space than a 'usual' car.