The world of motorcycling is one dominated by figures and performance. Be that ultra-fast naked bikes that can scare off even the most powerful of supercars, or even modern adventure motorcycles that could give racing versions of the past a run for their money, there's often a real focus on how quickly you can get from A to B on two wheels.
But what if you'd like to head out with a more sedate pace in mind? Well, bikes like the Royal Enfield Scram 411 – which I'm testing out for a little while – are designed more for adventure here, there and everywhere instead of flat-out speed.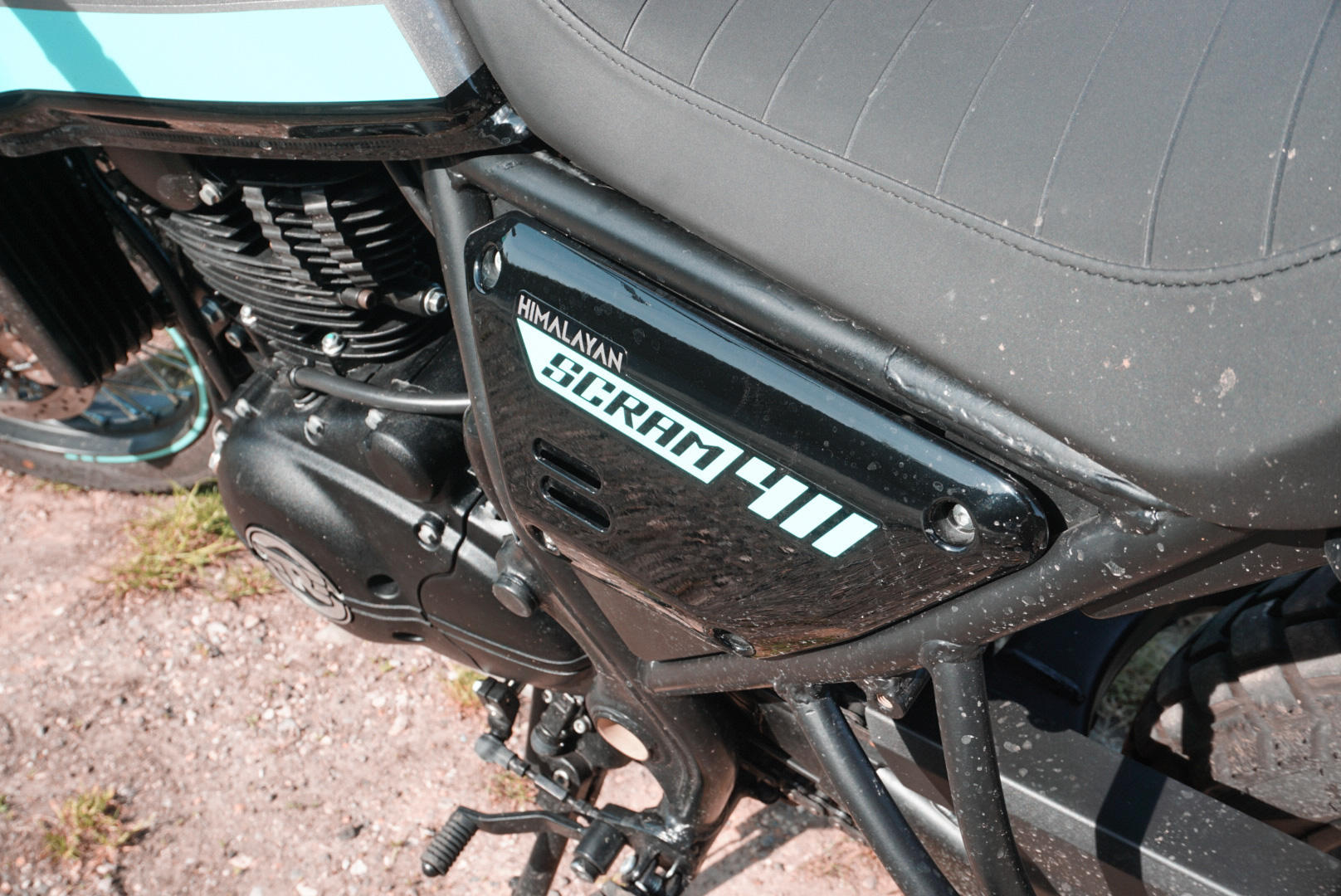 With a 411cc, single-cylinder engine developing a modest 24bhp, the Scram definitely isn't one for record performance times. But that's completely missing the point of this motorcycle as, with comfortable suspension and a user-friendly seat height, I've been finding it ideal for meandering through country lanes and, in general, exploring wherever I fancy.
I've done some stints on the motorway, too, where the Scram is happy to sit at the legal limit and power merrily onwards. There's no protection from the wind up front – so your chest does get quite a lot of the blast – but the seating position is ideally designed so that longer riding sessions aren't met with dead legs. The five-speed gearbox is easy to use – as is the light clutch – so when you finally peel off the motorway it's a simple bike to dart through traffic on. I really like the well-padded seat which makes longer trips comfy, too.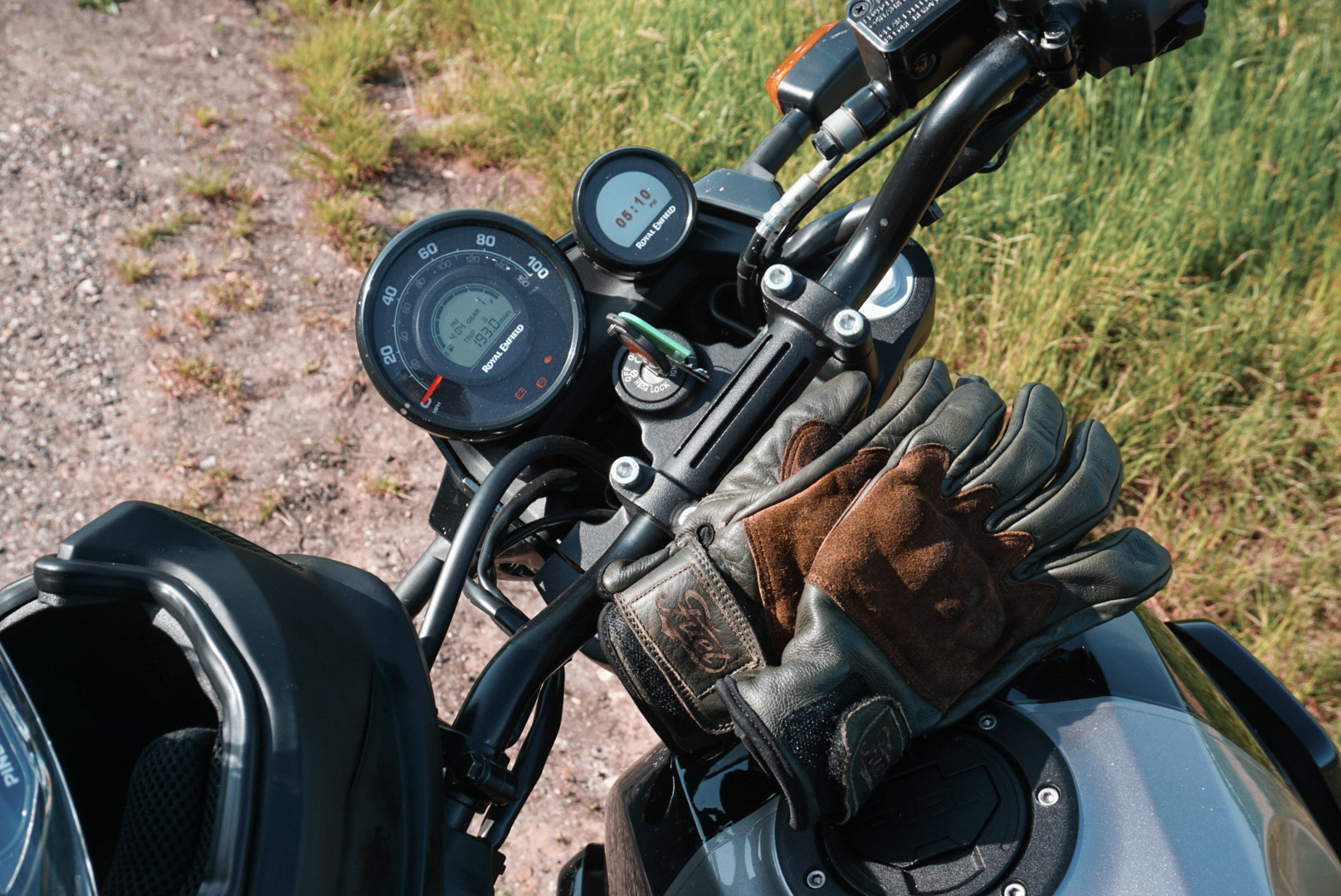 I have been finding myself wanting a little more bite from the brakes, mind you. The front feels vague, while the rear just doesn't offer much stopping performance. You do get dual-channel ABS as standard, however, which means there's some background help for the brakes should you really need it.
The Scram is, however, superb on fuel. Royal Enfield claims that it'll manage up to 88mpg, meaning that trips to the pump have been few and far between. I've barely had to worry about the gauge falling, in fact, and that all adds to the overall relaxing feeling that you get from the bike in general. A 15-litre tank means that fill-ups don't cost the earth, too.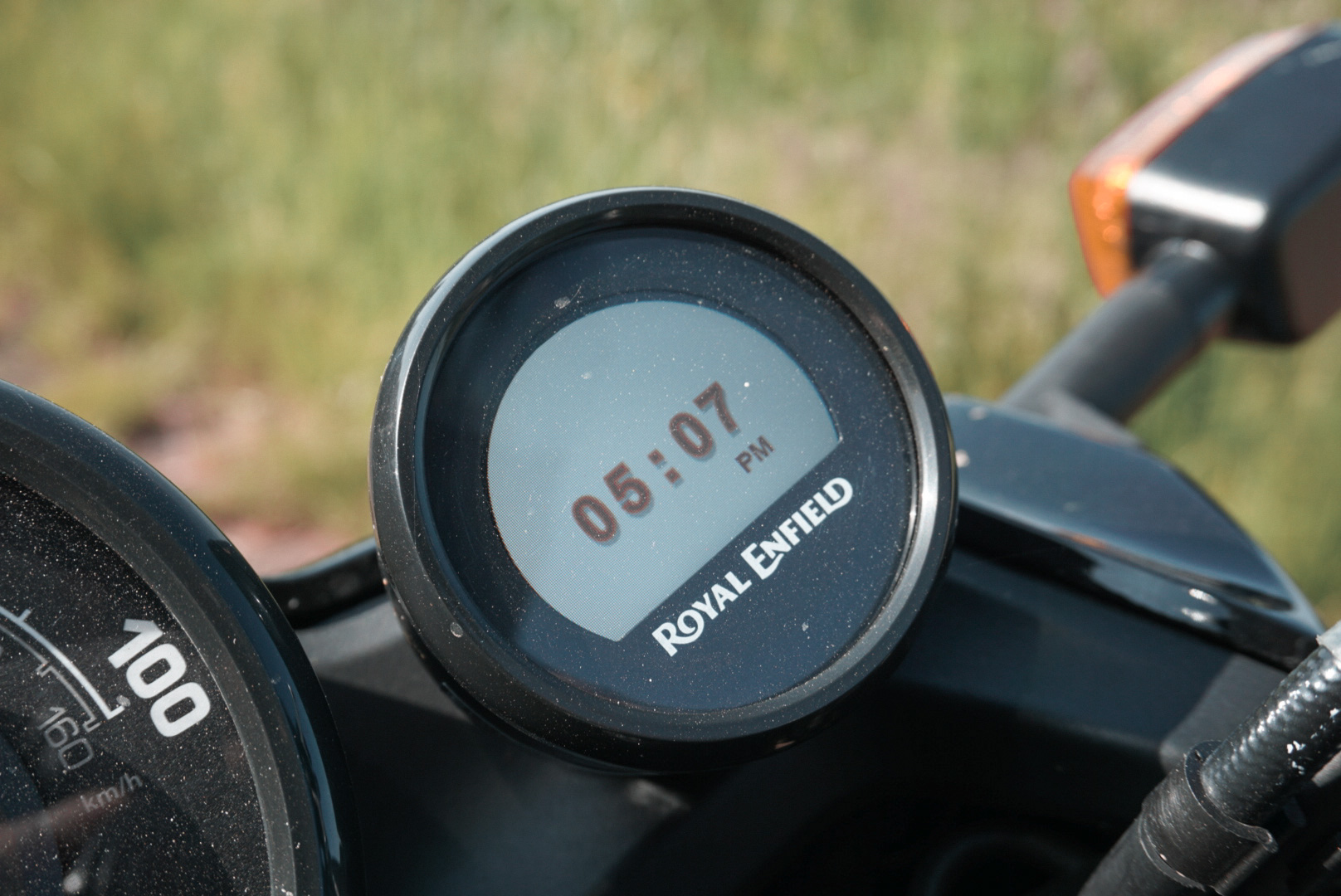 And in fact, much of the Scram's design is about ease-of-use. The turn signals are nicely placed, as are many of the controls dotted across the handlebars. There's a neat little screen which displays selected gear and fuel level, though it would be nice to have fuel range included in there too.
Plus, it has Enfield's in-house Tripper navigation system, relayed via a secondary screen mounted to the right of the main 'pod'. You connect to it with a smartphone app and then, using Google Maps, it gives you turn-by-turn instructions. I've actually found it to be very intuitive from the off and it also means that I don't have to mount my phone on the handlebars too.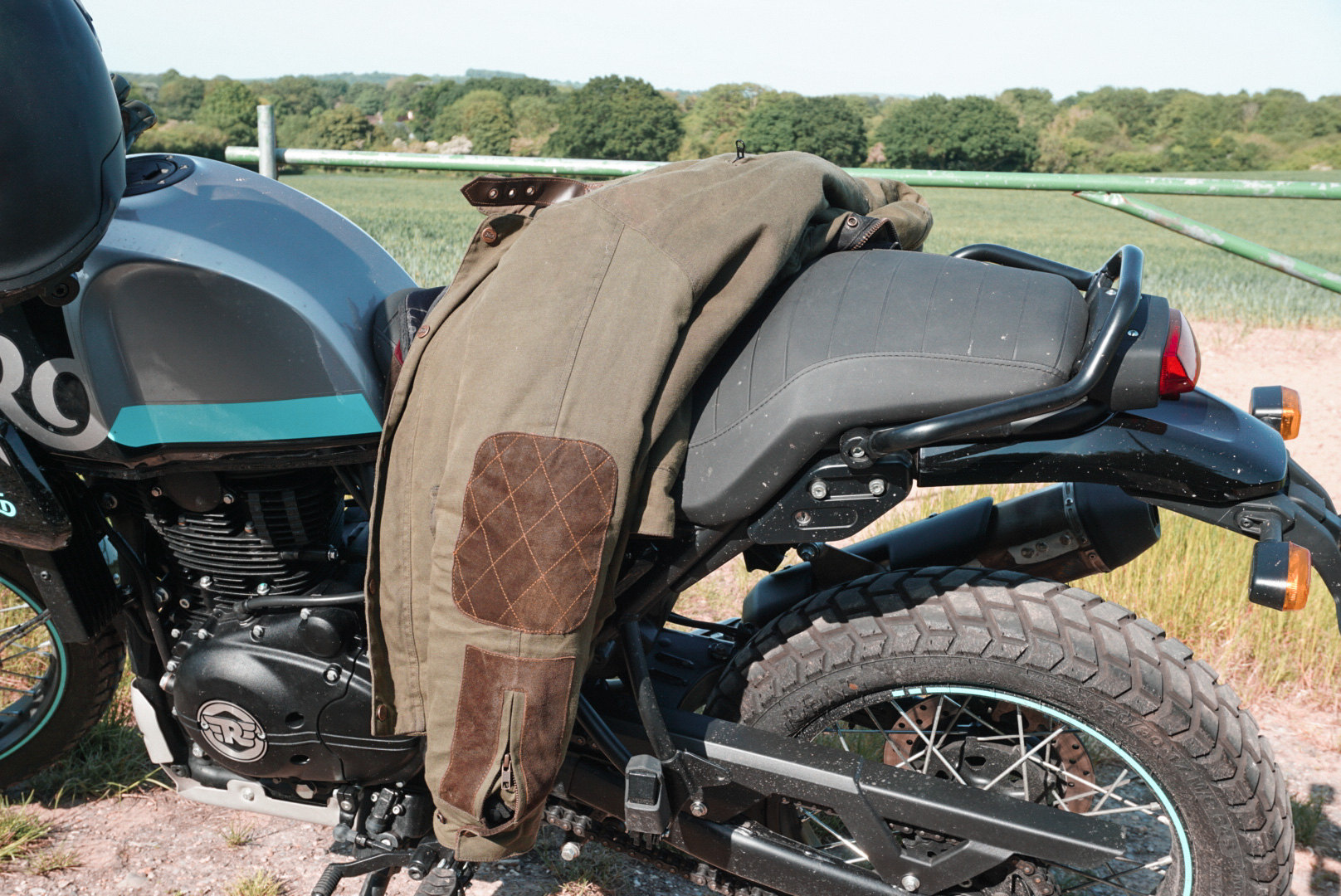 It's also worth bearing in mind that this is a motorcycle costing £4,599, undercutting many motorcycles by a big margin. Add in its low fuel costs and you've got a very attractive low-cost way of getting around.
The Scram is based on the same chassis and setup as Royal Enfield's now-famous Himalayan, but does bring a more characterful design than that model. The bike I'm testing is finished in 'Graphite Blue', but there is a range of colourways to choose from if you fancy opting for something a little more outlandish. The contrast red and white options look great in my view.
But more than anything, the Scram leaves the world open up for a bit of exploration. Quite often I've headed out without any real direction or target, instead meandering from here to there just for the sheer fun of it. Sometimes you don't need a destination to have a great journey – and I'm looking forward to plenty more explorations over the summer.