Mini has announced that it will be creating a fully electric version of its Countryman SUV.
Due to be built 'entirely in Germany', the electric Countryman – which is set to enter production this year – will be made at BMW's Leipzig plant alongside BMW models like the 2 Series Active Tourer and 1 Series.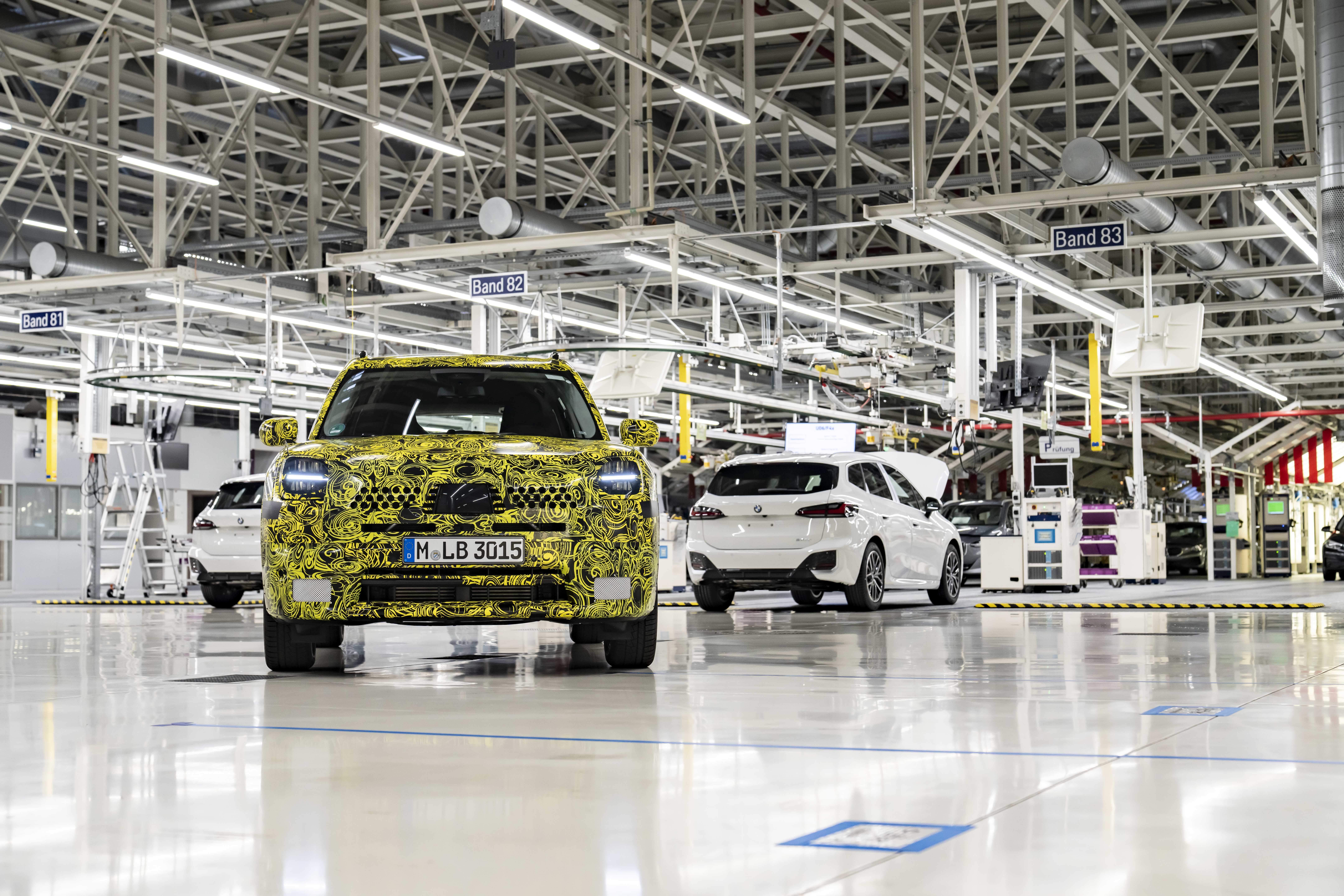 Previously, the Countryman has been available with both petrol and plug-in hybrid power, but it's expected that this new version will ditch the latter in favour of the fully electric setup. A standard petrol version, however, is predicted to maintain a place in the line-up.
Up until this point, Mini has only offered its electric hatch as a battery-powered option in its range, while an extremely limited run of convertible versions was recently introduced.
"We are delighted to be able to hand over the first Mini "Made in Germany" to our customers in a CO2-neutral manner thanks to the plant's sustainable energy supply. In this way, the new all-electric MINI Countryman demonstrates what the brand stands for: electrified go-kart feeling and a strong focus on a minimal environmental footprint," said Stefanie Wurst, Head of Mini.
BMW Group will be expanding its electrical component production at Leipzig through 800 million euros (circa £708m) of investment, with a future production area of 150,000 square metres being used solely for the production of electric vehicle components. It also uses wind power – generated by four turbines – to help sustainably drive the plant, while since 2017, the electricity created can be temporarily stored in a battery storage farm using batteries from old BMW i3 models.