A group of tyre-spinning Australians have reclaimed the world record for the largest simultaneous car tyre burnout.
Set at the Street Machine Summernats 32 car show on January 4, 126 vehicles gathered to pull off the stunt — taking back a record set at the same event in 2015. That attempt saw 107 cars complete the feat, although it was broken at the National Motor Show in Saudi Arabia in September 2017 — when 119 vehicles gathered to claim the crown.
The successful record attempt was filmed, with participants lined-up in front of a grandstand filled to the brim with excited fans. Adding to the spectacle, some cars even had tyres fitted that create multi-coloured smoke — creating a rainbow of colours in a huge plume emerging from the stunt.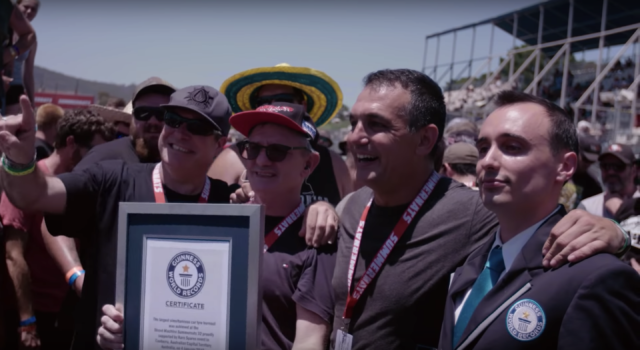 A representative from Guinness World Records was on hand at the event to verify the attempt, and now the benchmark has been set for anyone else that may fancy a go at the record. Should it be broken again this year, it's likely that organisers of the Street Machine Summernats show will be ready to take it back in 2020…