Groupe PSA has confirmed that the next generation of Vauxhall's Vivaro van will continue to be built at the firm's Luton plant, safeguarding hundreds of jobs.
Production at the plant will increase from 70,000 vehicles to 100,000, and the new van will be based on PSA's existing EMP2 architecture to streamline proceedings across the Peugeot, Citroen, Vauxhall and Opel brands. The Peugeot Expert and Citroen Dispatch already use these underpinnings.
The investment in the plant is a vote of confidence in Luton in spite of Brexit uncertainty and follows talks with the UK government, Luton Borough Council and the Unite union, which represents workers at the plant.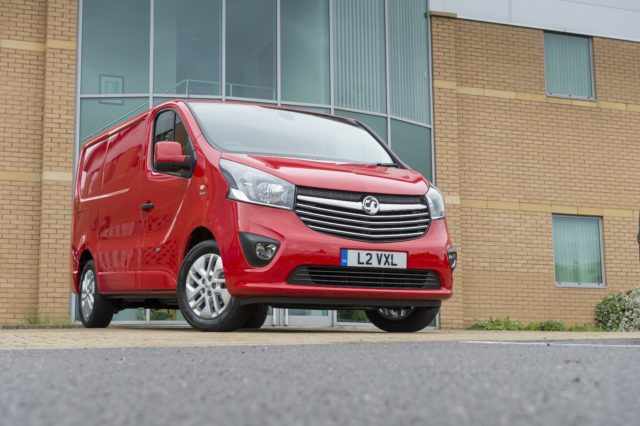 Though today's announcement only concerned the Vivaro, PSA did say that future production of its Peugeot Expert and Citroen Dispatch models could move to Luton if demand for light commercial vehicles (LCVs) increases. The group is already Europe's leading manufacturer in this class.
PSA's investment has been bolstered by a significant cash injection from the UK government. The total investment will be £170m, of which the UK government contributed £9m. It's expected to create 450 jobs. Business secretary Greg Clark said: "Today's decision is a vote of confidence in Vauxhall's highly skilled workforce and the UK's world-leading automotive sector.
"This investment in upgrading the production platform will safeguard and grow jobs, ensuring the future of the Luton plant well into the next decade and help ensure the plant is well positioned for future Vauxhall models to be made in the UK."
The deal will likely see the end of a joint venture that's been ongoing since 2001 – the Vauxhall/Opel/Renault deal which produces the Vivaro's sister van, the Trafic, as well as rebadged models sold by Nissan and Fiat.
Renault would not comment on the future of the Trafic, but did say: "Groupe Renault has worked with PSA to discuss these changes and reached a mutual agreement. The co-operation with PSA on the Vauxhall Movano/Renault Master produced in Groupe Renault's Batilly plant in France is not affected at all by this announcement."
"It is great news that this new product should see van production at Luton for the next 10 years to come," McCluskey said. "This is a very welcome investment in Luton by PSA, and a deserving tribute to a dedicated workforce. It will steady nerves at the plant after years of uncertainty.
"The investment into Luton is very welcome, but we do expect to hear of similar plans for Ellesmere Port, where the workforce has been just as loyal and is just as deserving of a secure future but continues to live with a cloud hanging over it.
"I look forward to sitting down with Mr Tavares very soon to bring good news to Ellesmere Port."