Trevor Nelson to host concert celebrating 75th anniversary of Windrush
Singer Craig David is among the stars who will perform as well as the Chineke! Orchestra conducted by Chris Cameron.
DJ Trevor Nelson will present a night of music at the Royal Albert Hall this summer to mark the 75th anniversary of the UK's first Windrush arrivals.
The concert on June 9 will celebrate the impact of Caribbean culture on British life and chart the region's influence on music from the 1940s to the present day through a multi-generational line-up.
Singer Craig David is among the stars who will perform as well as the Chineke! Orchestra conducted by Chris Cameron.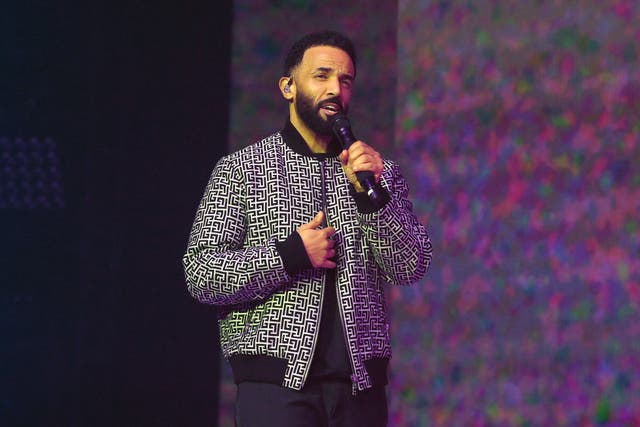 Nelson said: "I'm thrilled to be asked to be part of the Windrush 75 celebrations as my parents were immigrants from St Lucia.
"Although I was born in Britain I am equally as proud of my Caribbean roots and am delighted to be hosting what should be an incredibly special night."
The Windrush generation refers to people who arrived in the UK between 1948 and 1971 from Caribbean countries as part of a scheme to help fill post-war labour shortages.
On June 22 1948, the first wave of around 500 workers from Jamaica and Trinidad and Tobago arrived aboard the HMT Empire Windrush, which docked in Tilbury, Essex.
The concert will also acknowledge the Windrush scandal, which emerged in 2018 when British citizens, mostly from the Caribbean, were wrongly detained, deported or threatened with deportation, despite having the right to live in Britain.
Many lost homes and jobs, and were denied access to healthcare and benefits.
Patrick Vernon, convenor of the Windrush 75 network, said: "When those first Windrush pioneers arrived off the boat at Tilbury in 1948, few would have thought that 75 years later their contribution to Britain would be celebrated at the Royal Albert Hall.
"Black Britons have brought so much to UK music and every other area of culture and public life.
"This event is a fantastic addition to a year of celebrations for Windrush 75 that we can all take part in."
Matthew Todd, director of programming and engagement at the Royal Albert Hall, added: "We're delighted to be working with Trevor Nelson again on what will be a historic celebration of Caribbean culture in Britain, and look forward to giving the hall's platform over to such an important anniversary as we join national celebrations of our shared history."
The concert will be broadcast on BBC Radio 2 on Sunday June 18 as part of the BBC's programming to mark the Windrush anniversary.
An allocation of subsidised tickets for the concert will be made available through community groups including the Windrush 75 network.
Tickets go on general sale at 10am on Friday April 14 from the Royal Albert Hall website.