The Great British Bake Off judge Dame Prue Leith has spoken of her sadness after comedian Matt Lucas announced his exit from the Channel 4 show as a co-presenter but said she understands his yearning to do more writing and theatre.
The 48-year-old Little Britain star stepped down from hosting the popular baking competition alongside Noel Fielding after his three series tenure, explaining he could no longer commit to the programme's schedule alongside his other projects.
Dame Prue, who joined the series in 2017 as a judge alongside Paul Hollywood, told Saga Magazine: "I'm very, very sad he's leaving. I totally understand why, because Bake Off takes up four months of the year and he's extraordinarily talented and wants to do more writing, more theatre."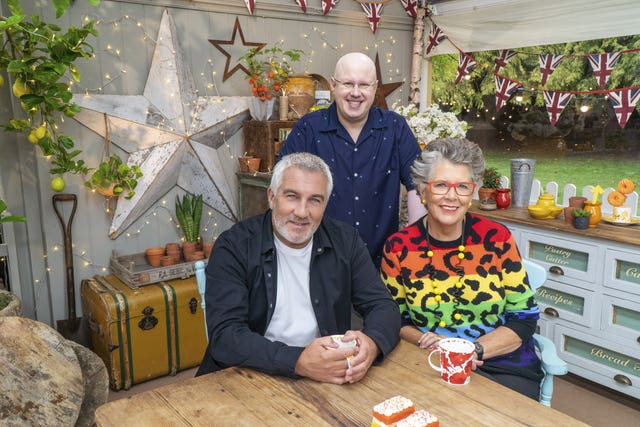 When asked who she thought could step into his shoes, the 82-year-old said: "Not a clue. Although who wouldn't want to work on Bake Off? It's the best job on television. It absolutely changed my life."
During her first series as a judge on the hit show, Dame Prue accidentally tweeted the name of winner Sophie Faldo hours before the final episode of the baking show aired in October 2017.
She was in Bhutan at the time and had been confused by the time difference.
Six hours before the show was broadcast, she had tweeted: "No-one told me judging a GBBO final would be so emotional. I wanted them all to win. Bravo Sophie."
Speaking about the incident, she told Saga: "I thought I'd be sacked. I was ready to be told to go because I felt I deserved to after that, but thankfully that didn't happen."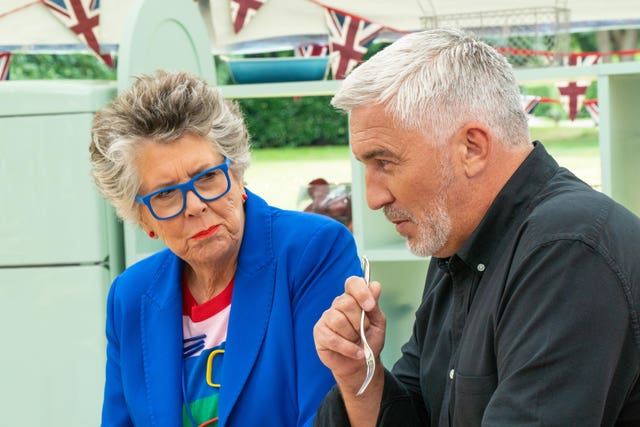 Six years later, and the South African-born restaurateur and broadcaster has now joined the US version of the show, The Great American Baking Show, alongside co-judge Hollywood.
Dame Prue said: "I get recognised more over there than I do here. I mean, who would have thought that, at this age?"
Leith was married to South African author Rayne Kruger for almost 30 years until his death aged 80 in 2002, before marrying fashion designer John Playfair in 2016.
She said: "Every now and again I call him Paul (Hollywood), which makes him very annoyed. I also call Paul, John, which doesn't go down well with Mr Hollywood.
"But these are the men I spend most of my life with, so I do occasionally muddle up the names."
The TV star is also set to travel across the UK and America with her 34-date one woman show Nothing In Moderation.
She said: "When I told Paul Hollywood the idea, he told me I was crazy. He said 'I don't think you realise how exhausting it will be'. He was kind enough not to mention my age but that's what he meant."
However, it was her friend and British actress Dame Joanna Lumley who told her to "absolutely do it".
Dame Prue continued: "On my first (trial) show in Bath I was so nervous. In Los Angeles I was getting a standing ovation at every turn.
"It was the most incredible rush. I was on such a high afterwards, we all went out to eat, ordered food and then I promptly fell asleep at the table."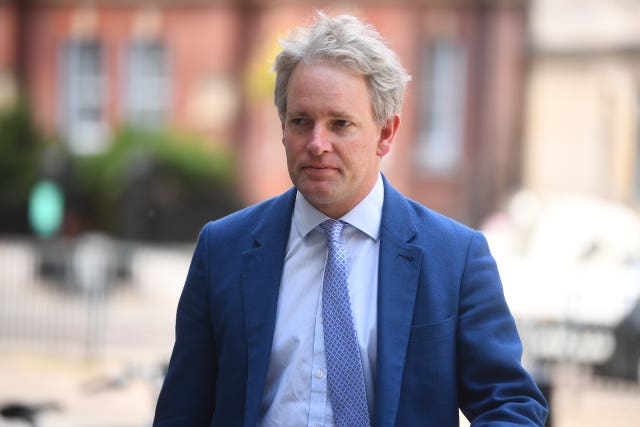 The professional baker will also be making a Channel 4 documentary this year alongside her son Danny Kruger, Conservative MP for Devizes in Wiltshire, about legalising assisted death in honour of her older brother David who suffered from bone cancer and died in 2012.
"He refused antibiotics because he knew they would prolong his suffering," she said.
"In the end he died of pneumonia, which is a terrible death, and his wife had to sit by him all the time feeling the most awful guilt because she was wishing he would just die to be out of his misery."
The full article can be read in the February issue of Saga Magazine.